10 Alums Working in Data Science Share Their Career Path Stories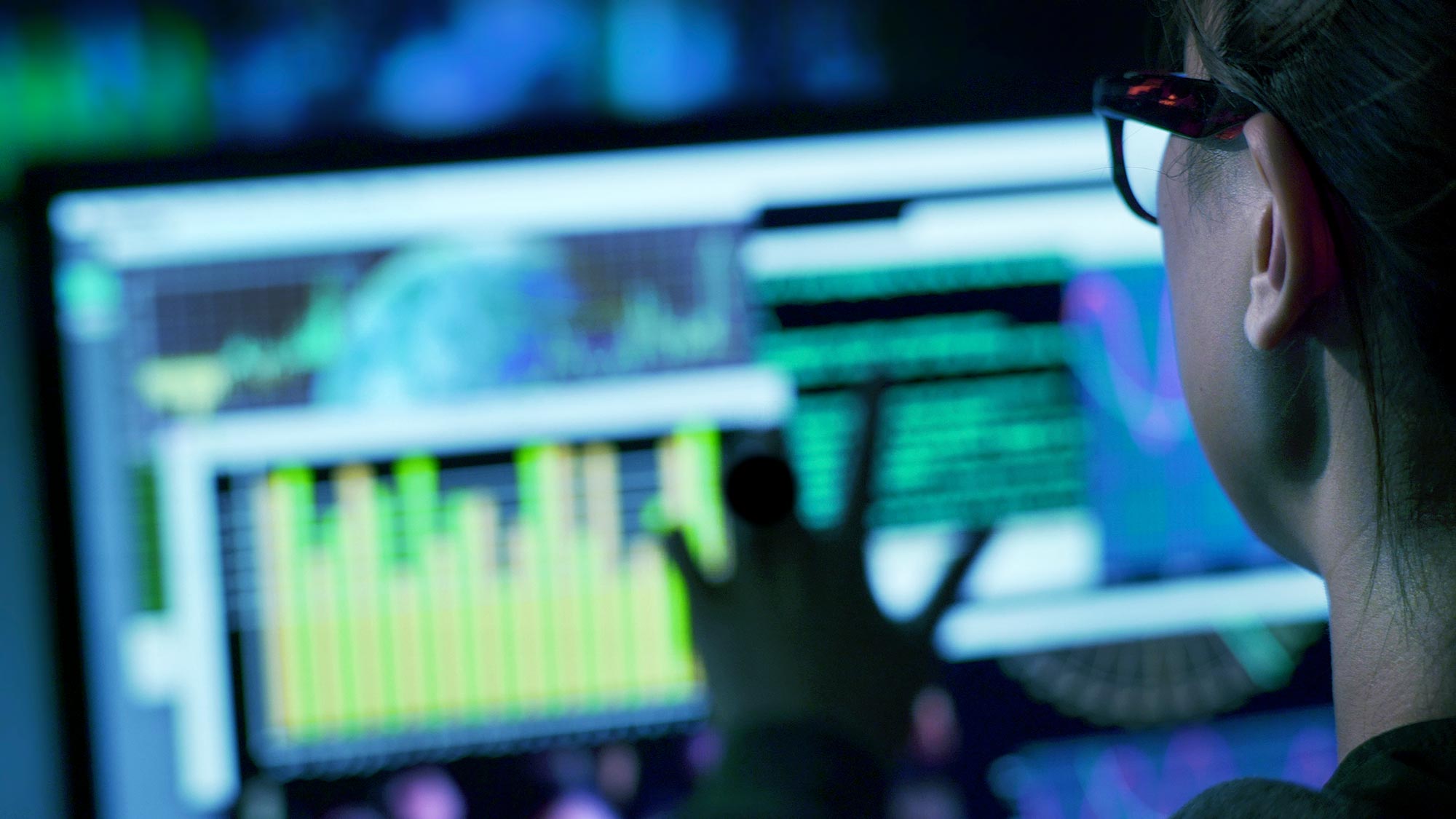 Business & Law
10 Alums Working in Data Science Share Their Career Path Stories
From Amazon to the Skimm and Google, these employees talk about how they landed their jobs and what they like best about them
Amazon. Equinox. Google. The Skimm. The NBA's Philadelphia 76ers. These are just some of the places where Boston University alums are working in the exploding field of computing and data sciences.

In 2019, for the fourth time in as many years, Glassdoor named "data scientist" the best job in America, based on salary, overall job satisfaction, and the number of available jobs. In recent weeks, the giant job-search site was showing more than 6,500 data scientist jobs, and the median base salary was $108,000.

It's no wonder why Boston University is investing so heavily in the field, breaking ground this spring on the BU Center for Computing & Data Sciences, and building up a new faculty unit under the leadership of Azer Bestavros, the University's first associate provost for computing and data sciences.
So here's a question: if you're a student already studying computing and data sciences, or contemplating it, what exactly are the kinds of jobs you can pursue upon graduation with that educational background?

Data science jobs, in a sense, are all over the map. One opportunity on Glassdoor posted by a networking company in Herndon, Va., offered up to $136,000 for someone to configure deep learning libraries. An advertising company in Fort Lauderdale was paying $88,000 for someone to find patterns in data sets that could help an automotive manufacturer sell more cars. And an insurance company in Madison, Wis., was paying $133,000 for someone to analyze organizational data, identify potential problems, and recommend solutions. That's only the tip of the iceberg.

Hundreds of BU alums are working as data scientists at companies from Berkeley to Brooklyn to Boston, and in smaller towns, too. They work for corporate behemoths like Google and TJX, and for start-ups like the four-year-old financial services company Stash. They work in biotech, banking, IT, and any other field that wants to use data to improve performance—which is to say, just about every industry.

BU Today tracked down 10 BU alums who work in data science and asked them for a few data points that describe their jobs. This is what they reported:

Grant Fiddyment (MED'16)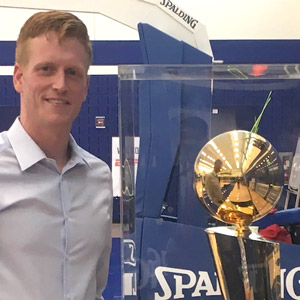 Job title: Data scientist, research and development
Company: Philadelphia 76ers
Location: Philadelphia
How I use data science: To report on team, player, and prospect performance, and to build and improve predictive models.
Course of study: PhD, computational neuroscience
How I landed this job: I've always loved the game of basketball. So in my spare time I started doing basketball-related projects to learn about programming and machine learning. It started with a point processes class with Uri Eden [a CAS professor of mathematics and statistics] at BU, then really intensified when Zach Lowe wrote an article about new camera tracking data and how teams were preparing to use them. The data were so detailed, far above and beyond the usual play-by-play or box score. So I found some to analyze, started attending sports conferences and hackathons, and applied for the job as I was graduating.
What I like about my job: It's like a lab: we work on fun and interesting questions. And I get to collaborate with smart, creative people who love basketball.
Meng Wang (ENG'12)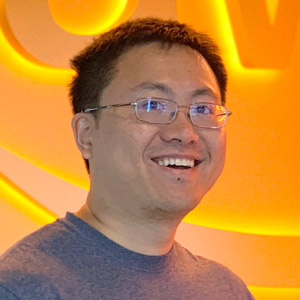 Job title: Principal applied scientist
Company: Amazon Web Services
Location: Seattle
How I use data science: To gather larger-scale image data to train state-of-the-art AI models.
Course of study at BU: Electrical and computer engineering
How I landed this job: Amazon's acquisition of my start-up.
What I like about my job: I work with brilliant people and work in a field that I love.
Brian Zive (CAS'94, MET'07)
Job title: Consultant, analytical solutions
Company: Marts & Lundy, fundraising consultancy
Location: Boston (Marts & Lundy headquarters are in New Jersey)
How I use data science: I use data science to help fundraising organizations make data-driven decisions as they prepare for major fundraising campaigns. This includes examining donor potential, discovering constituent interests, and designing information systems to support these endeavors.
Course of study at BU: BA in chemistry and Middle Eastern studies, MS in computer information systems
How I landed this job: I had over 17 years of experience in the fundraising industry using information systems and data to drive business decisions prior to becoming a consultant. My technical toolbox includes Excel, Tableau, SQL, and R, but equally important is being able to communicate quantitative outcomes with stakeholders whose strengths include understanding the big picture, but who are less comfortable with the minutiae of data.
What I like about my job: I get to collaborate with a variety of clients, all of which are driven and committed to the betterment of humankind through their missions in education, health sciences, and arts and culture.
Evan Agovino (CAS'10)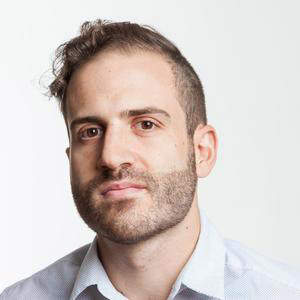 Job title: Data scientist
Company: Stash Financial, Inc., a financial services and financial technology firm
Location: New York City
How I use data science: BI analysis (creating SQL queries, dashboards, and other visualizations, and generally being a source of truth and speaking to it for all things data at Stash), A/B Testing (ensuring proper test design, evaluating tests by effect size, sample size, and significance), creating modeling for personalized analysis (how likely is someone to refer someone else to the program, given the characteristics of other people who successfully refer other people), evaluating and optimizing paid acquisition channels (if we have a fixed budget to spend, what is the best way to distribute that budget across our channels given diminishing returns?).
Course of study at BU: Economics, with a minor in business
How I landed this job: Via the alumni network at Metis, a data science boot camp that I attended in 2017.
What I like about my job: Stash is definitely data-driven and receptive to analysis and feedback from the data science team. The data science team specifically has a rich culture of learning, testing, and sharing—for product ideas, software, different machine learning algorithms, and everything in between.
Himanshu Mhatre (GRS'11)
Job title: Principal data scientist
Company: Vectra AI, Inc.
Location: San Jose, Calif.
How I use data science: We use data science and advanced ML techniques for hunting cyber-attackers in computer networks.
Course of study at BU: Doctoral program in cognitive and neural systems
How I landed this job: Responded to job posting.
What I like about my job: Working with a team of similarly motivated people on a prescient, important, and difficult problem that affects many in today's connected world.
Jenna Klebanoff (Questrom'09)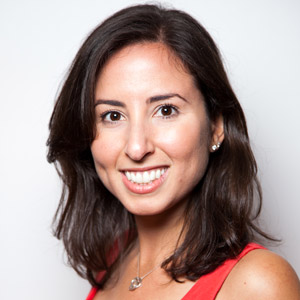 Job title: Director of CRM, member marketing
Company: Equinox, luxury fitness company
Location: New York City
How I use data science: I use data science to predict a customer's likelihood to take a certain action or be a match for certain products that we sell. For example, if I can predict that a new Equinox customer is likely to take cycling classes and unlikely to do personal training, I will focus on marketing cycling classes to them. Or if I can predict that a member is likely to stop working out with us, I can proactively try to prevent that behavior.
Course of study at BU: Bachelor of science in business administration with concentrations in finance, operations and technology management, and organizational behavior
How I landed this job: I applied online for a different job, and was planning to sell myself for this type of job if I was able to get in the door. Luckily, my résumé was already in the system when they opened this listing.
What I like about my job: I love working in fitness with people who have been at the company between one day and 28-plus years—there is a ton of passion for our amazing products, and it makes the day-to-day fun. Additionally, helping people live healthier, fuller lives is very rewarding and a great reason to go to work.
Martin Yim (CAS'17)
Job title: Data analyst (left in October after two years)
Company: M.Gemi, online retailer of luxury Italian handcrafted shoes
Location: New York City
How I use data science: My work spanned everything from ETL and data ingestion to business intelligence (reporting, dashboards), ad hoc product analysis, database modeling, and creating and maintaining models in production. I worked with virtually every function of the business at one point or another.
Course of study at BU: Economics, double minor in statistical methods and computer science
How I landed this job: I got lucky with a job board posting, no referral (I don't recommend this).
What I like about my job: My responsibilities grew as my skill set expanded (due in part to the size of the company). It was easy to see my impact on other people's day-to-day work, enabling many different parts of the business to operate more effectively, armed with better information with which to strategize. I learned a lot (technical skills and otherwise), and the role wasn't purely technical—you have to learn how to empower people with the tools or data by asking the right questions and framing business problems.
Dennis Yu (Questrom'13)
Job title: Regional product lead
Company: Google
Location: Mountain View, Calif.
How I use data science: I analyze data to understand trends in the market and devise go-to-market strategies for our products to best help advertisers effectively reach their consumers.
Course of study at BU: Business administration
How I landed this job: I started at an ad agency out of college and built my domain knowledge in digital ads. After that, I was able to find a good role at Google through a work colleague. I was able to use what I learned in Questrom's information systems classes to be in a data-driven role by mixing business with some technical skills.
What I like about my job: The thing I like the most about my job is the people and how thoughtful they are. We are naturally curious and because of that, it has made me a better analyst and a more mindful, open person overall.
Natalia Levina (CAS'94, GRS'94)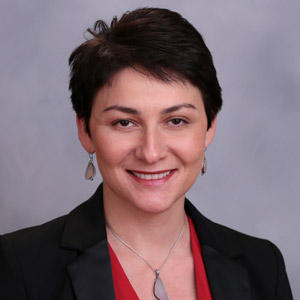 Job title: Full professor, Toyota Motor Corporation Term Chair of Information Systems
Company: New York University
Location: New York City
How I use data science: I do research and teach in the department of technology, operations and statistics
Course of study at BU: BA in computer science and BA/MA in mathematics
How I landed this job: I followed my time at BU with graduate studies in mathematics at Brown and a PhD in information systems at MIT.
What I like about my job: I love teaching and doing research. I use data science (e.g., natural language processing) in my research to understand how communities on digital platforms work and how corporations can engage them. I lead an interdisciplinary research center on data science (Fubon Center for Technology, Business and Innovation, NYU Stern) and an interdisciplinary PhD program combining data science, economics, and management disciplines (PhD in information systems, NYU Stern).
Matt Boggie (CAS'99)
Job title: Chief technology officer
Company: The Skimm, American media company
Location: New York City
How I use data science: We gather data on how our readers use our products, segment different behavioral patterns into consistent groups, and identify the factors that may lead to someone becoming more engaged with our products. We also use NLP techniques to categorize information and assist our editorial teams.
Course of study at BU: Computer science, with a minor in communications studies
How I landed this job: I was invited to speak with the founders about what a chief technology officer does, how a chief product officer works with them, and how to organize the functions across both. In the course of the conversations we got to know each other better, and ultimately decided to work together.
What I like about my job: I love getting to work with smart and skilled developers, and feel best when I can clear away obstacles and provide clarity to get great things done. We get to improve not just the products we build, but also the tools we use to build them, so we can ship more quickly and reliably.