Commencement
BU in a Word
Class of 2020 chooses a single word—and a photo—that sums up their college experience
While the COVID-19 pandemic has delayed Boston University's 2020 Commencement—scheduled for May 17—we wanted to find a way to celebrate our seniors and all they've accomplished. BU's social media team reached out to graduating seniors through the University's various social channels and asked them to sum up their experience at BU in one word—and one photo. Read their responses and discover how they define what it means to be a Terrier.
We'll update our story with additional essays as the coming days bring more photos. Want to be part of our "BU in a Word" campaign? Find details below.
"Worldwide"

Emmanuel Reid (CGS'18, COM'20)
"At BU, I met people from all over the world and had a vast array of experiences. I never thought that my university experience would culminate with a study abroad experience in Australia my senior year. But in reflection, it makes so much sense: I explored the reef of life at BU and will forever appreciate all the diverse adventures that have made me who I am."
"Dynamic"

Emily Zhang (Questrom'20, COM'20)
"Meeting new people every semester and being able to take classes outside of your concentration are what make BU's landscape so unique. The people around us are always changing and the city never stops advancing and developing—this all contributes to the BU experience!"
"Colorful"

Divya Advani (CGS'18, COM'20)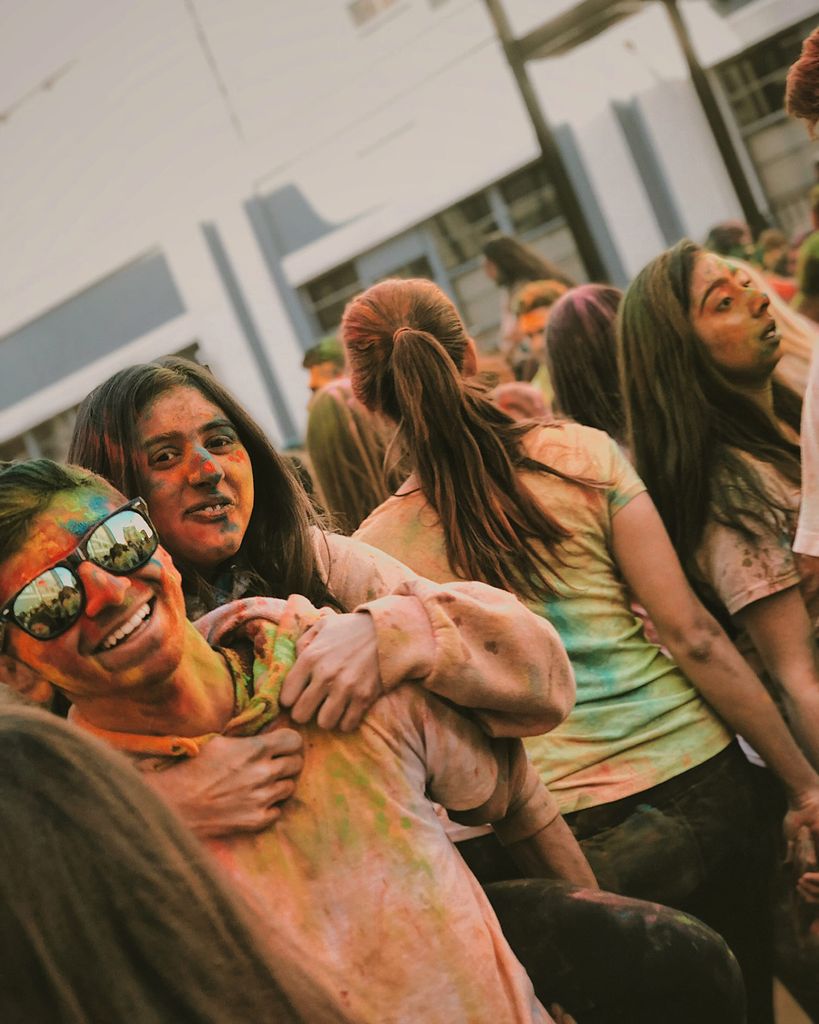 "Because of all the memories I have made. Each experience that I have had has been different in one way or another, further making it a colorful experience rather than black-and-white. For example, I have studied on not one, but three of BU's world campuses (Boston, London, and Sydney), lived in both East and West Campus, and have made friends from various diverse backgrounds. BU has added more color into my life than any other experience—and not just scarlet red!"
"Boolin"

Anna Doherty (COM'20)
"We were always boolin. From shenanigans at the dining hall to hot-tubbing at FitRec, hammocking at the BU Beach to Thursday nights at Tavern in the Square. We were always having fun, always boolin."
"Family"

Gaby Grund (CGS'18, Sargent'20)
"My time at BU has been so memorable, from being a freshman in the College of General Studies Boston London program to being a senior on the Club Water Polo team. BU has given me a family, and I know that we didn't get to have a proper goodbye, but I have made friends for life."
"Rewarding"

Clare Kang (Questrom'20)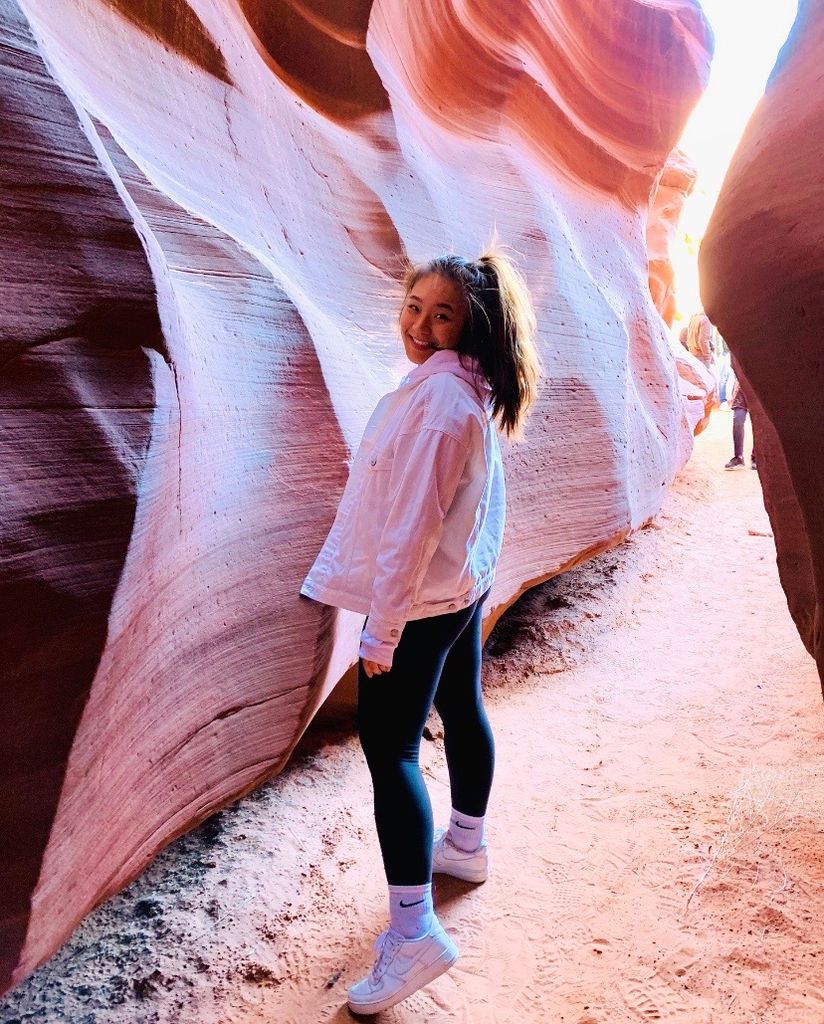 "We live in an age of instant gratification, and with the connectivity we get through social media, we've become conditioned to expect instant feedback. However, during my time at BU, I've learned that there is no way to speed up the path to success. Only with hard work, endurance, and patience can we achieve our goals. The path was far from easy, but that made it all the more rewarding."
"Opportunity"

Maryann Lennon (CAS'20)
"When I think of my time at BU, the word 'opportunity' jumps out at me. Throughout my past four years, BU opened numerous doors that presented countless opportunities. I was given the chance to discover my passions, travel the world (@ Australia !!), and take risks. I was able to make lifelong friends, join incredible organizations, and form valued relationships with faculty. BU even gave me the opportunity to fail, pick up the pieces, learn to rebuild, and excel. Ultimately, BU gave me the opportunity to find happiness in everything I did and the possibility to call it my home."
"Empowerment"

Josee Matela (COM'20, Pardee'20)
"As a first-gen, low-income student, I've found my voice at BU through the adversity I've faced and the identity I've grown into. I've found people passionate about making a change in this world, and a community ready for progress. This photo was taken at a pivotal time, my senior year, when I realized that the oppressed and marginalized are often silenced. That's not something I can just sit by and watch."
"Opportunity"

Chiebuka Onwuzurike (Questrom'20)
"Going to BU has opened a lot of doors and opportunities for me both during my time and after. Obviously, being young and dumb there's been a few missed opportunities. However, overall looking there were so many that I was bound to miss a few. I've had the opportunity to pursue a business major and visual arts minor with some super dedicated and professionally experienced teachers. I've had the opportunity to travel across the country, even as far as California (first time ever on the West), for highly competitive track meets with my team(family). But most importantly, I've gotten the opportunity to enjoy all that the city of Boston has to offer and meet some truly awesome people that I, fortunately, get to call friends."
"Meaningful"

Roshni Kotwani (CAS'20, COM'20)
"I started out college as a scared girl from Tampa, FL, unaware of my true potential and how I was going to achieve my goals. BU has pushed me to grow, to find the beauty of discomfort, to focus on the hard work rather than the results, and to grasp how valuable knowledge can be once you learn to apply it. These four years have left me with a passion-filled, unique plan of how to accomplish my goal of being a doctor and science journalist, but, more importantly, it has left me with a firm understanding of the person I want to be during and after the journey there."
"Adventurous"

Joshua Vergules (Sargent'20)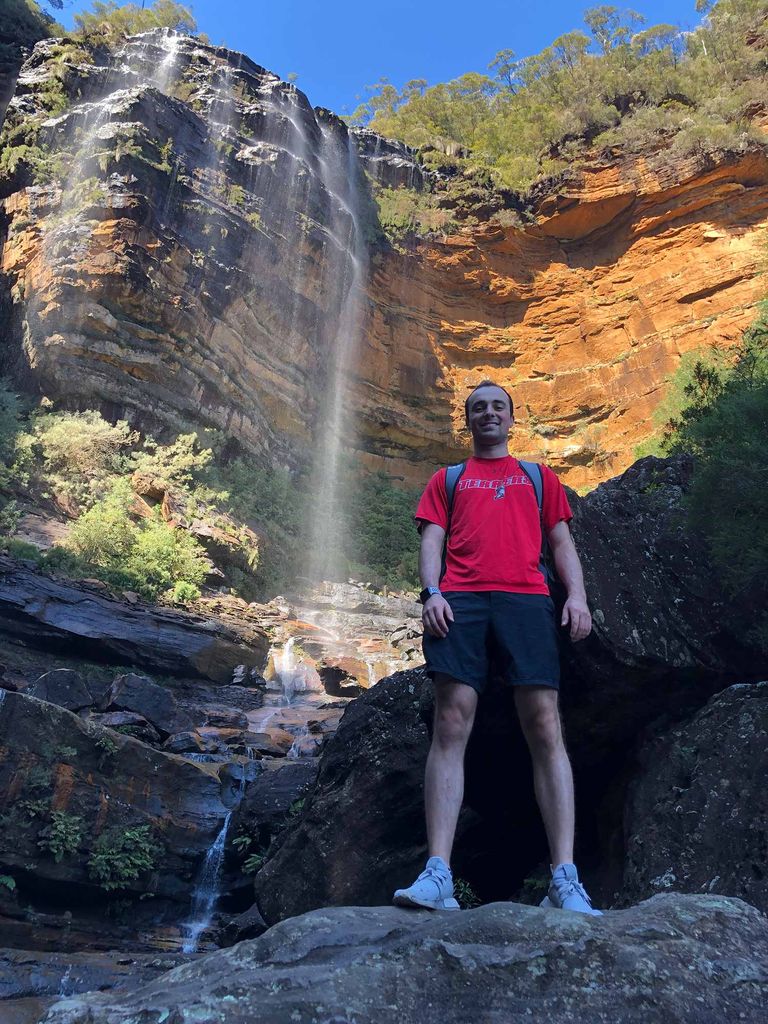 "My BU experience was the greatest adventure, from making new friends, to exploring all of Boston, to even allowing me to explore new countries such as Australia. BU has given me the opportunity to learn new skills both inside and outside the classroom. Thank you, Boston University, for all the good times, the great people, and the even better experiences."
"Unforgettable"

Catherine Monroy (CGS'18, Pardee'20)
"The past four years have been an unforgettable experience for me. I got to expand my world views in the classroom, travel, and meet amazing people every step of the way. BU will always hold a special place in my heart."
"Magical"

Laura Jeshiva (COM'20)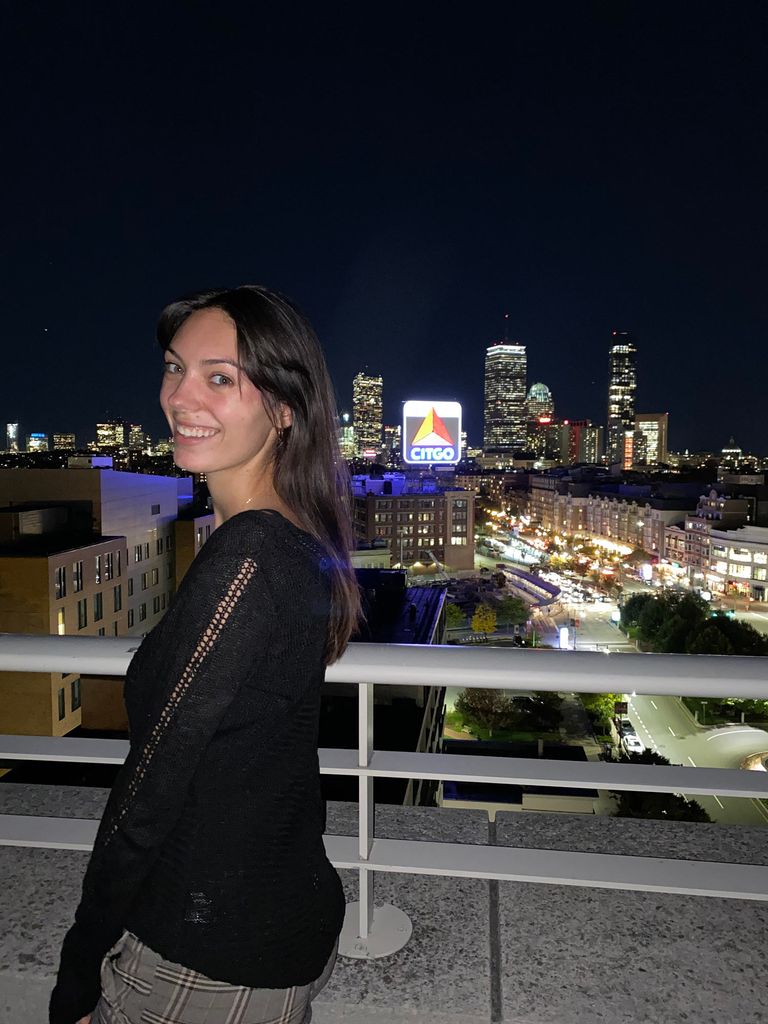 "When I think of my time at BU, the only explanation for all of the growth, learning, friendships, and memories could be 'magic.' Magic sparked the first time I walked Comm Ave and it stuck for all four years. My time at BU was truly magical, like my very own fairy tale."
"Grateful"

Nicole McPherson (COM'20)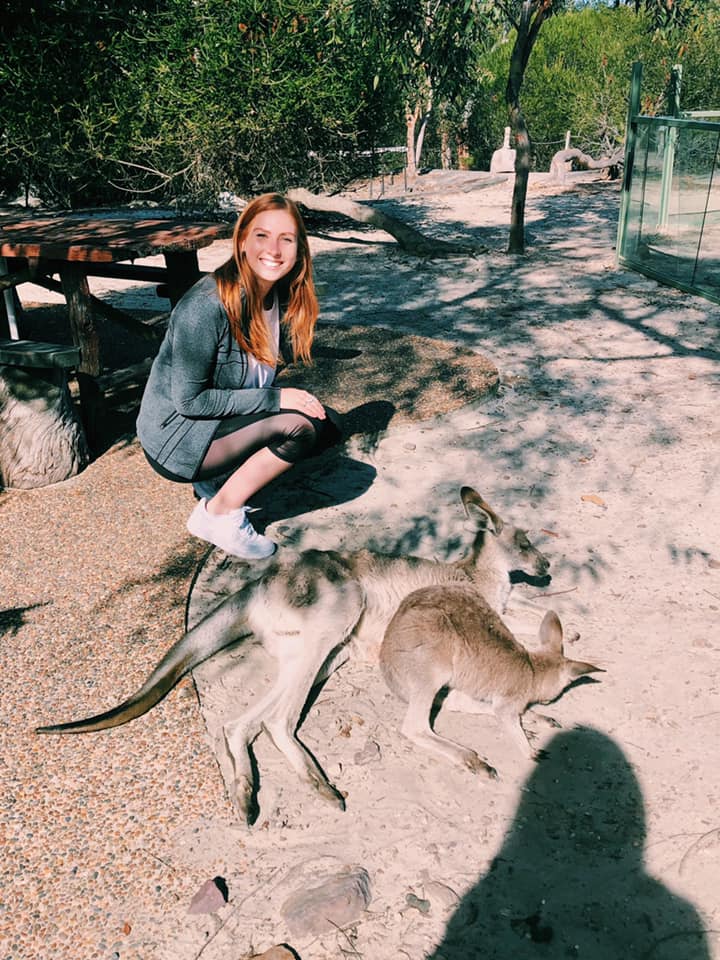 "Every time I walk down Comm Ave from West Campus and approach the BU Bridge, where the Pru begins to come into focus, I get this overwhelming feeling. Since freshman year, this view has evoked a feeling of gratitude that I have had the good fortune of attending this school and living in this city. From the friends I made freshman year and lived with throughout college, the experiences I had with FYSOP, internships, and my sorority, to my senior fall spent in Sydney with new friends, every day at BU challenged me and made me remember how fortunate I was to have found a very special place filled with very special people."
"Hopeful"

Ian Saheed (CGS'18, Pardee'20)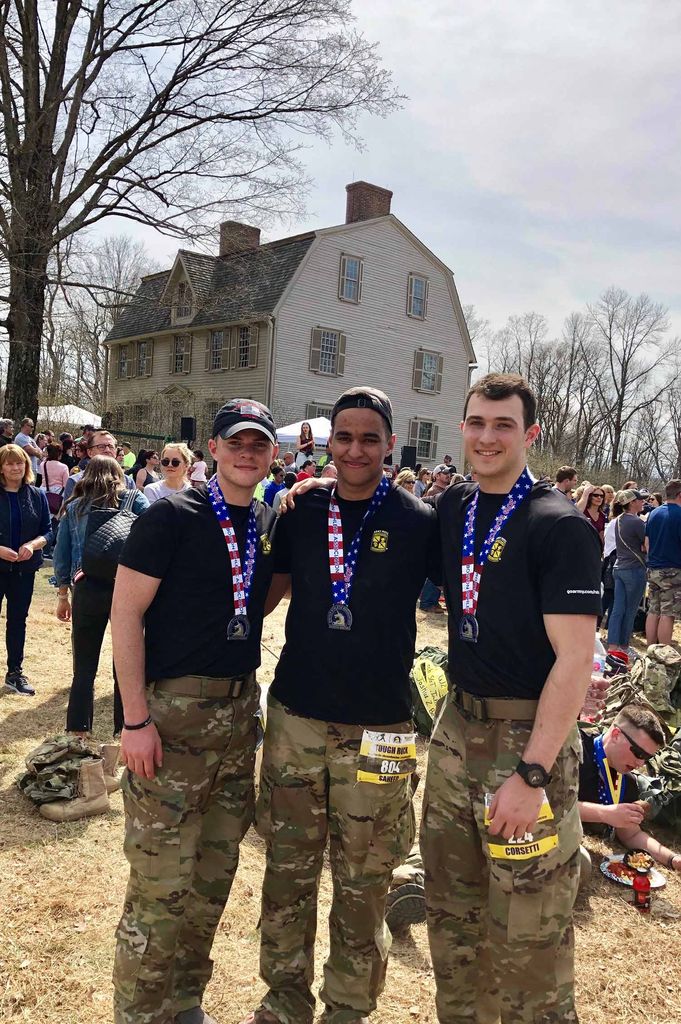 "One word that describes my BU experience is 'hopeful.' I have had the opportunity to meet people from all over the world, and I have been fortunate enough to learn and draw from their experiences as well as create my own. Many of these experiences have shown me the good in putting others before yourself. As I reflect on my time at BU, I can say that my friends and fellow classmates have made me hopeful that people will run towards a problem to help, not away from it."
"Adventurous"

Michelle Goltsman (CGS'18, COM'20)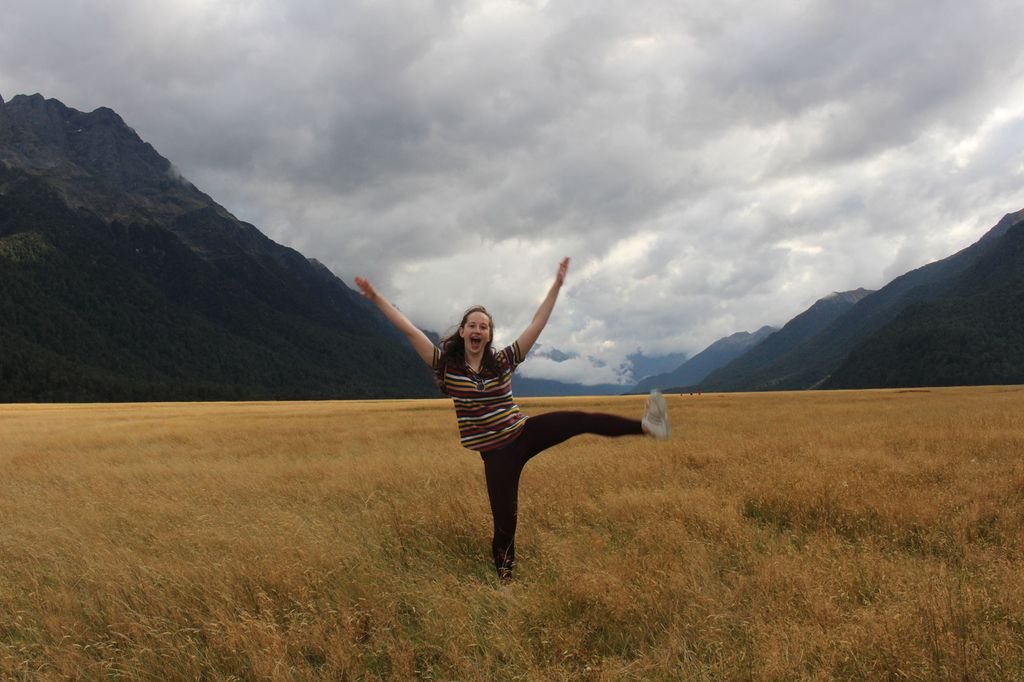 "Between numerous experiences abroad, a vast number of internships, a plethora of interesting classes, and the journey of finding myself, my entire college career has been adventurous. Like any adventure, there were plenty of ups and also some downs, but I'll carry the memories and lessons learned forever."
"Inspiring"

Marina Ramirez Lopez (CGS'18, CAS'20)
"'Inspiring' is a word that encompasses my BU experience. BU inspired me to learn, study, and interact with the BU community. BU students and professors, through their achievements and guidance, inspired me to become a better person and aim for bigger things. BU inspires me everyday."
"Creative"

Abbey McCracken (Sargent'20)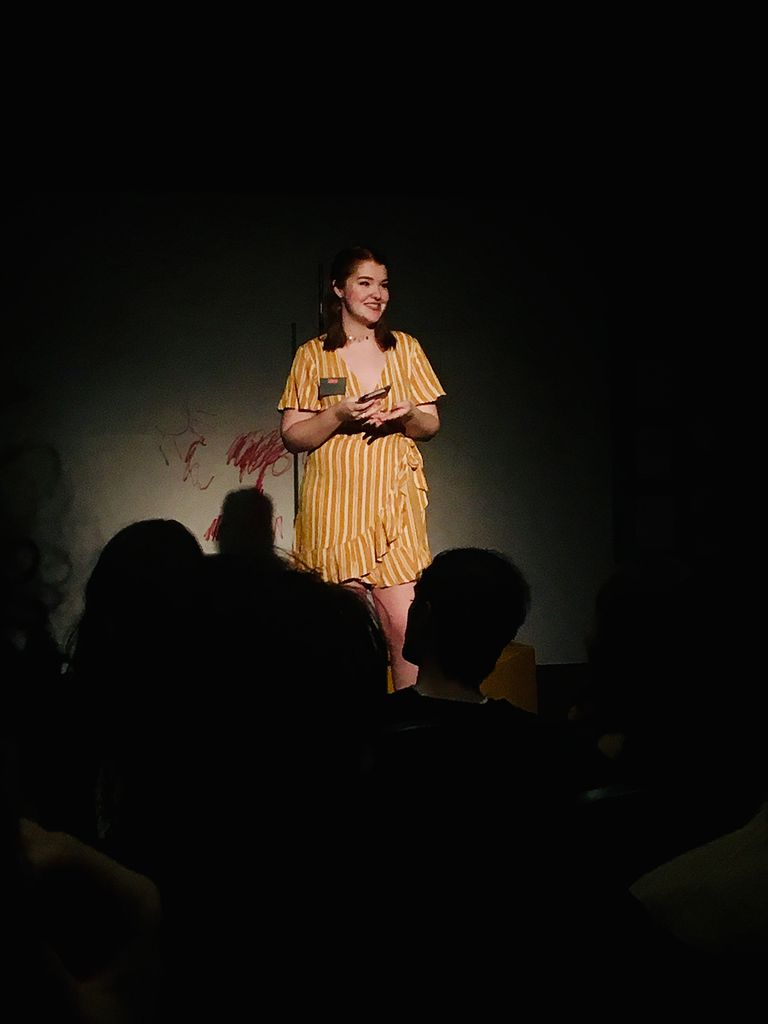 "Throughout my time at BU, I was able to study behavior and health in Sargent while simultaneously getting to channel my creative energy into the most incredible projects. I spent four years in Off Broadway (a service choir) and participated in numerous theatrical productions in OB and Stage Troupe, which culminated in me directing my own show this spring. Getting to pursue both my passions so extensively during my college career made it all the more worthwhile."
"Empowering"

Greg Levinsky (COM'20)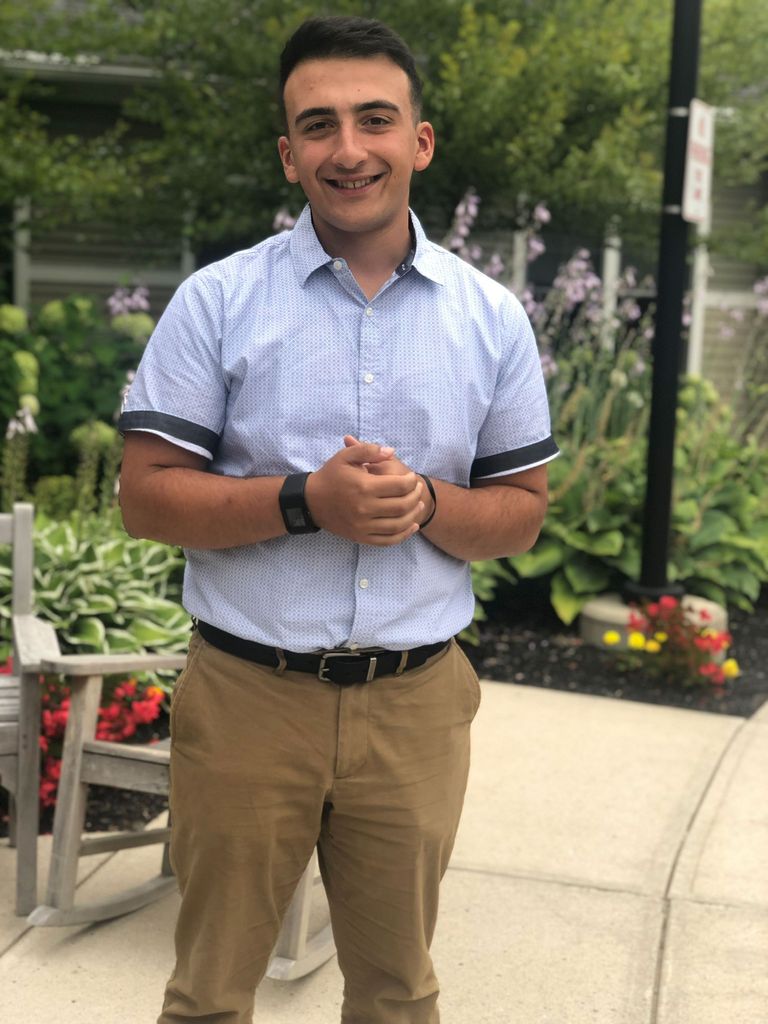 "With Boston at my hands, BU pushed me but also gave me a community. Having the big city at my fingertips with BU backing me up, my college experience was fantastic."
"Unforgettable"

Lexi Ewanich (Questrom'20)
"From the friendships I've made, to the opportunities I've had, and all the moments in between—my time at BU has been an unforgettable experience."
"Wholesome"

Gayatri Bajaj (Sargent'20)
"The community that I have surrounded myself with over the past four years always strives to be there for one another and bring each other up, and I wouldn't trade that experience for anything."
"Discovery"

Kush Mehta (CAS'20)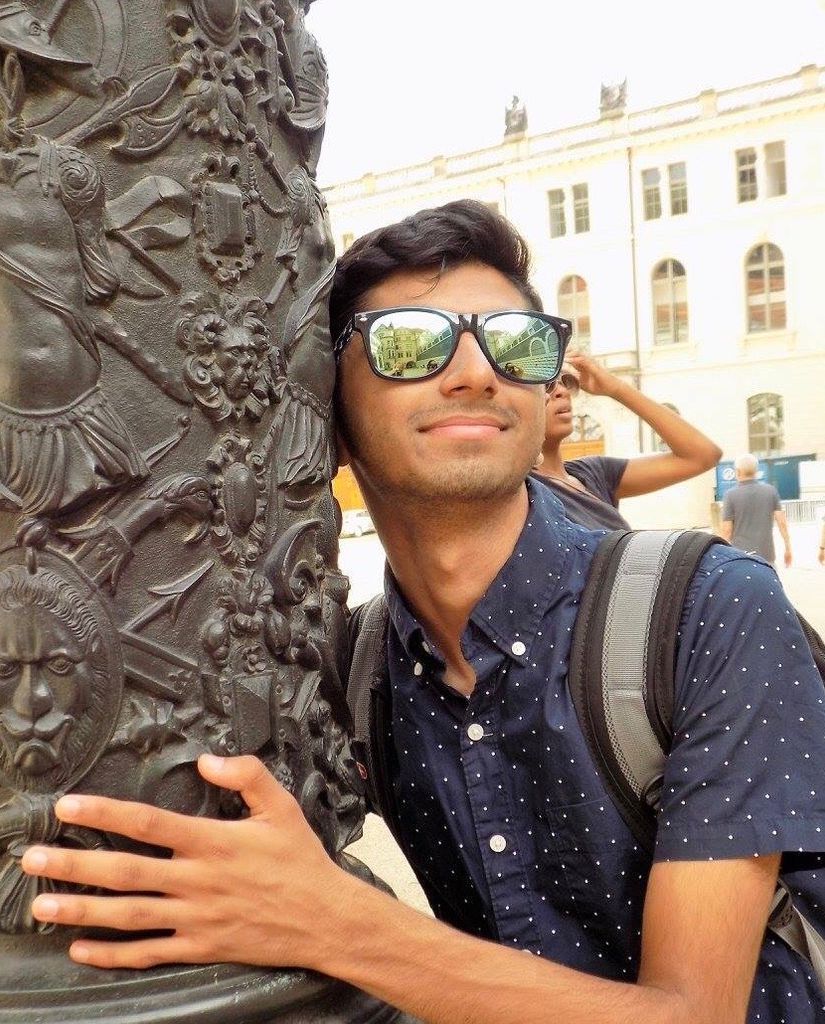 "Coming from a quiet suburban town, entering university in the bustling city of Boston was a challenge as I was still trying to figure out who I was as an individual. Four years later, and countless successes, failures, and memories later, BU has given me more than I can ask for in terms of discovering who I am and what type of person I want to be. BU has allowed me to discover new experiences, places, and friends, all of which will impact me for a lifetime to come. Encountering all these experiences while in college prepared me for all the challenges to come in the real world, and the discoveries I made at BU have equipped me to take on anything that comes to me."
"Supercalifragilisticexpialidocious"

Katie Hansen (CGS'18, COM'20)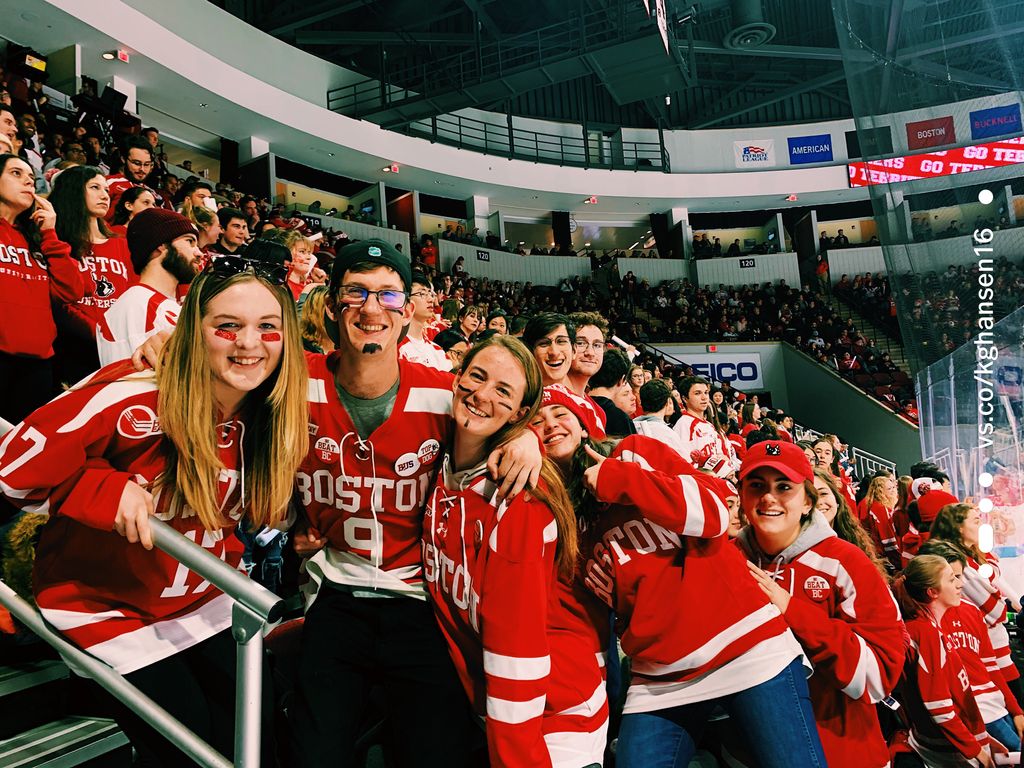 "During my time at BU, I've been given the opportunity to explore new corners of the world, try so many things I would've never been exposed to otherwise, and had opportunities to meet and collaborate with so many interesting and amazing people. I found a second home and new families of friends thanks to BU, and it was truly an amazing and magical experience that only one word truly sums up."
"Resilience"

Jericha Tavares (CAS'20)
"Any college experience is filled with roadblocks and new obstacles to overcome. For me, it was losing my mother to cancer and regaining my strength through the support of my little BU community. BU reminded me that there is still life and wonder in the world, even when I couldn't recognize it."
"Golden"

Abhina Karavadra (Sargent'20)
"BU is filled with opportunities to help propel our growth as individuals beyond our exam scores. Being someone who studied abroad in London, Madrid, and Geneva, I have experienced new cultures, people, and food. It is because of BU that I was able to be a part of multiple golden everlasting opportunities."
"Community"

Anthony Dongfack (CAS'20)
"The themes of breaking boundaries and building bridges have been a consistent motif during my time at BU. The amazing individuals I've met here have helped shape me into the better man, friend, and professional I am today, as well as shown me how to be that person for others when they need support. I've found a strong sense of community here that I will never forget."
"Growth"

Kolade Aderele (CAS'20, Questrom'20)
"BU is a challenging school, there are some challenges we overcome and others we succumb to. Through success and failure, we experience growth."
"Community"

Ann-Lyssa Asare (Pardee'20)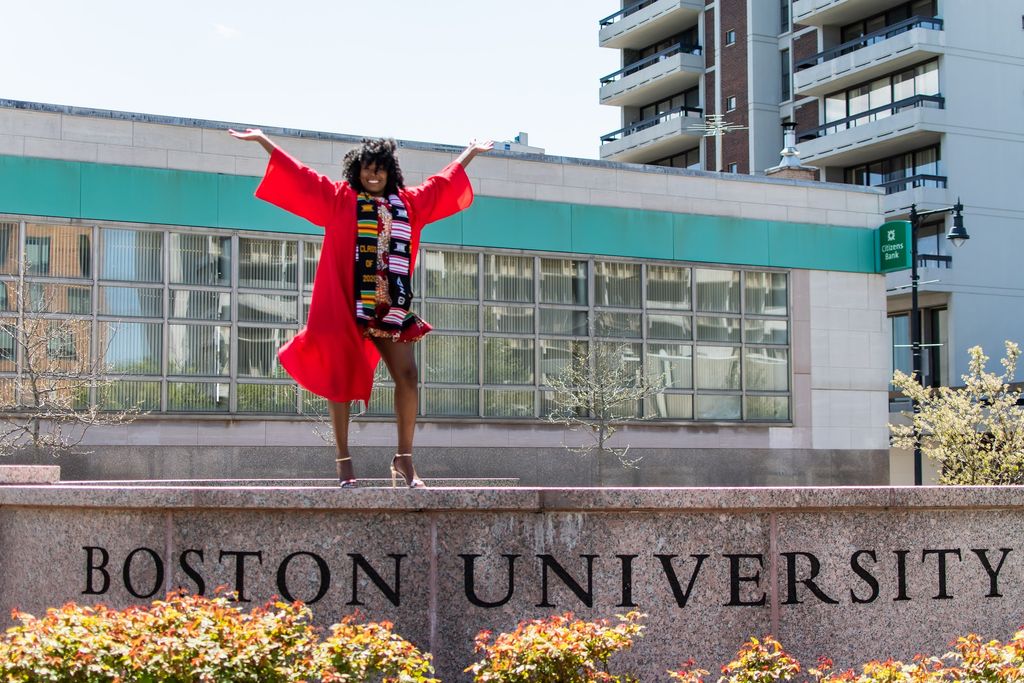 "Without Boston University, I do not think I would have met some of the amazing people I am so fortunate to know today, would have found the community that supports me in all my endeavors, and pushed me to be who I am today. Spaces like the Howard Thurman Center made me feel at home. Being a part of the African Students Organization helped me find my identity. Being initiated into the Iota Chapter of Delta Sigma Theta Sorority, Inc., gave me sisters for life."
"Honorable"

Jennifer Suryadjaja (COM'20)
"Being able to graduate from a renowned university means a certain honor for myself and my family. My experience at BU has been a roller coaster in the best ways possible. Having learned from respected professors and join valuable on-campus clubs has been an absolute pleasure."
"Inspirational"

Kirthana Iyer (CGS'18, COM'20)
"There has never been a time where I wasn't inspired on campus. From classroom discussions to campaigns hosted by fellow students, Boston University's environment encouraged me to strive for success. That led me to join different clubs and organizations on campus where I could learn people's unique perspectives on issues that impact everyone."
"Laughter"

Zubaida Rahman (CAS'20)
"I remember wanting a change of scenery so bad after high school, but freshman year was tough, being so far from home. Never in my wildest dreams did I think I would find friends who have become my family halfway across the world. The people I've met have made BU to be my home away from home. I've had extraordinary experiences throughout my four years, ups and down both. These people have helped me laugh my way from day one to the end. I'm so grateful and happy to have found what I didn't even know I needed."
"Daring"

Sophia Barbanel (Wheelock'20)
"During my BU experience my professors, my peers, and mentors dared me to reach out of my comfort zone. I studied on the other side of the world, the longest—and farthest—I have ever been away from my family. I student taught in not one but two schools, even though I had zero experience with the age groups. I dared to try different methods in my teaching pedagogy and learned how to use corrective criticism properly. Overall, BU has made me a stronger friend, daughter, and teacher because the university provided me the resources and people to push me farther. I have never been more grateful."
"Confidence"

Nicole Frevold (CAS'20)
"When I arrived at BU, I felt very nervous about all the new things I would encounter—tough professors, navigating my way around Boston, and my new classmates. Now a graduating senior, I realize that I thrived at BU. The ways I was pushed to grow both academically and socially at BU have had a huge impact on me, and now, I have more confidence in myself than I ever have."
"Adventure"

Andoni Asencor (CAS'20)
"For me, everything about going to BU was an adventure. I flew from warm Miami to "cold" Boston to start a new life as an undergrad student by myself. What made it even more uncertain was knowing that I wasn't bringing any of my high school friends along for the journey. I did my best to navigate my new northeastern life and my career as an academic in neuroscience, a field no one in my family has ever studied. I then took the same energy of adventure and used it to go halfway across the world: a semester of foreign exchange in Singapore. The spirit of adventure is what encouraged me to email other scientists for research positions, which eventually led me to an internship with The Miami Project to Cure Paralysis. My academic career thus far has been a beautiful adventure, and I can't wait to write the next chapter."
"Unifying"

Lina Toledo (COM'20)
"BU has taught me the power of walking alongside those who may be a bit different than you but want to achieve a common goal. To me, this was rowing on the Lightweight Rowing team with individuals from all over the country and the globe. While we all come from different places, we all share a common interest: empowering each other and coming together to be the best students, rowers, and friends that we can. When you work together and learn to overcome differences the experience ends up being unifying and can end in success."
"Limitless"

Julia Hess (COM'20)
"When I reflect on my last four years at BU, I think about all of the unexpected opportunities it brought me. Everyone always says that college is what you make it, and BU gave me an open book, a blank book to write for myself. During my four years at BU, I got to live in and explore four amazing cities (Boston, NYC, Shanghai, and Los Angeles). These cities brought me to some of the most amazing people and life experiences that have all empowered me to feel limitless in the life I'm making for myself."
"Motivating"

Naba Khan (COM'20)
"COM and BUTV10 gave me the knowledge, power, and support to make my dreams into reality, and a community that pushed me to be my best."
"Homey"

Ari Basu (CAS'20)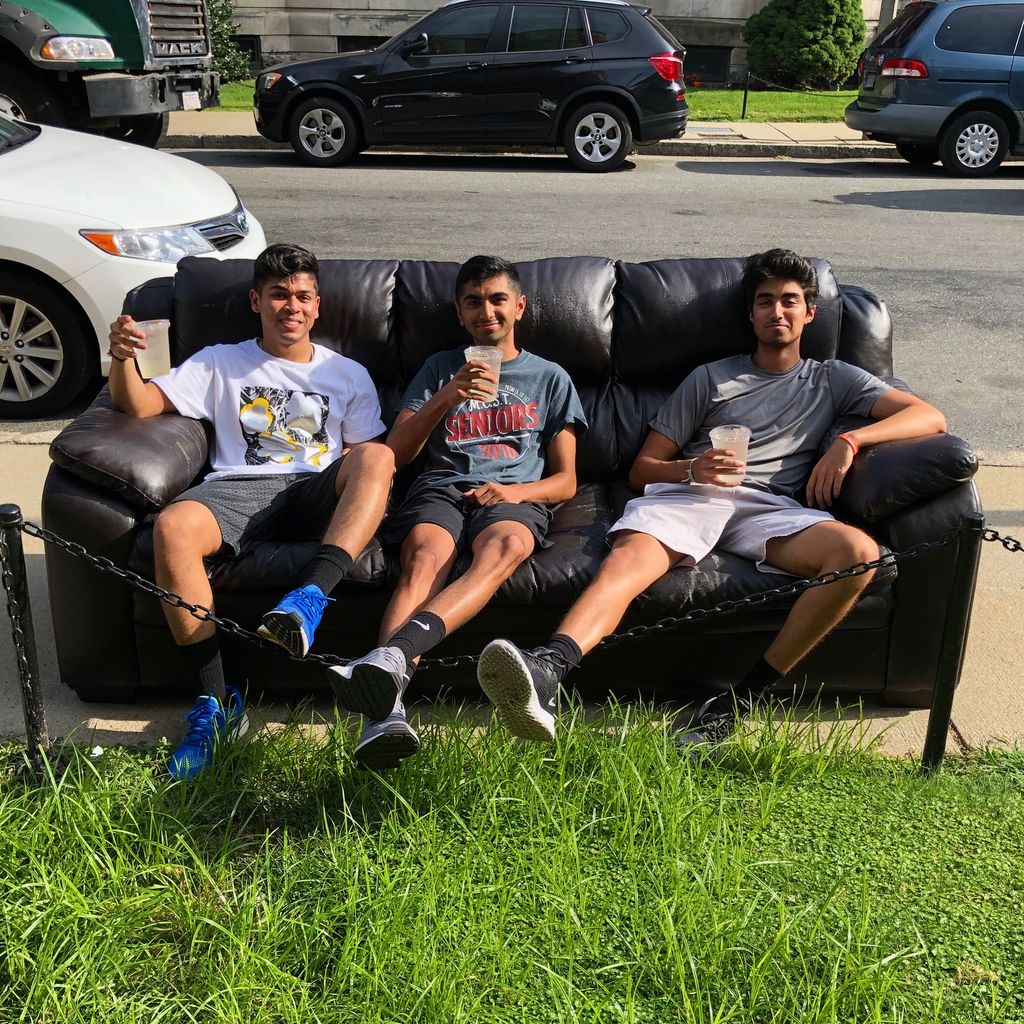 "Homey, a place that's pleasantly comfortable and cozy. We all came into BU not knowing what it would be like. But after settling in, adventuring with friends, and making unforgettable memories, we can now all confidently say that BU was like a second home for us, and our BU friends were our second family."
"Surreal"

Krupali Patel (SDM'20)
"Receiving a second Doctorate degree in the US, a decade after my first dental degree from India, is truly inestimable! Stepping foot onto a foreign land to fulfill the big American dream initially was extremely nerve-wracking, but the relationships I built, friendships I made, mentorship, and the beautiful city of Boston made the past two years of my DMD program memorable. I take back with me proudly, not only the degree but also a whole new renewed persona with the best value life lessons learned and a true professional demeanor."
"Dynamic"

Tatyana Da Rosa (CAS'20, Questrom'20)
"Every semester was a new adventure for me, in and outside of academics. From working late night shifts at Raising Cane's to holding almost every position at the Admissions Visitor Center, to D1 Varsity Cheerleading, to dancing in our African Dance Troupe Afrithms, to being a Teaching Assistant for Financial Statistics. I was also lucky enough to study abroad during two of my semesters; once in Madrid, Spain, and the other in Quito, Ecuador (where the photo was taken), and they were such amazing and fun times that I will always think of fondly."
Members of the Class of 2020, would you like to be included in our "BU in a Word" campaign? Fill out the form here. Photos and essays will appear on BU's Instagram channel, @BostonU, from May 15 through May 31.