Some BU Students Will Qualify for Federal Aid Due to Pandemic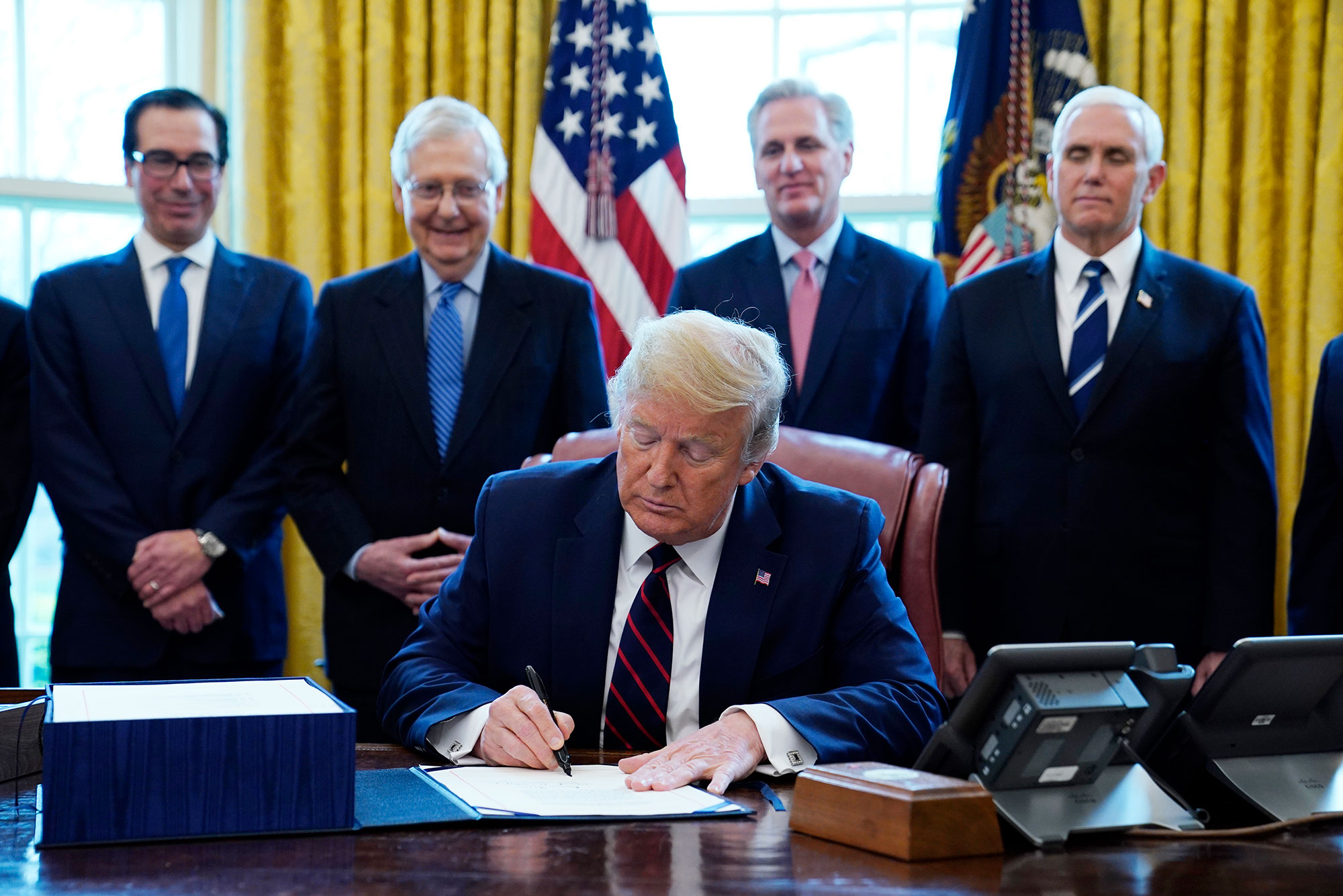 Student Aid
Some BU Students Will Qualify for Federal Aid Due to Pandemic
Deadline is May 8 for students to complete University's online application form
BU to distribute remote learning–related federal aid to students
University creates online application, with May 8 deadline
Aid targeted to institutional costs will instead be disbursed to students
Some BU students who are facing unanticipated expenses from the impact of the coronavirus pandemic on University operations may be eligible for federal emergency relief funds in the $2 trillion COVID-19 stimulus package President Trump signed March 27.
The University, which is eligible to receive $15 million from the Coronavirus Aid, Relief, and Economic Security Act (CARES), has created an online application form for students to fill out to apply for the aid. To be considered in the first round of funding, students should complete the request form by Friday, May 8.
Emergency aid from the CARES Act is available only to students who are eligible to receive federal financial aid. However, University officials say there are other financial means to help students, and they are urging all students affected financially because of COVID-19's impact on BU to reach out for assistance.
Under the CARES Act, students could get grants ranging between $500 and $6,000, which may be taxable. (In a related point, students who have not previously filed their FAFSA paperwork—Free Application for Federal Student Aid—but are eligible for the funding, may be asked to file the free form before funds can be extended to them.)

"The federal government says this is about students whose financial situations changed because of the closure of campus," says Jennifer Grodsky, BU's vice president for federal relations. "'I no longer have my campus job, making expenses harder to cover. I no longer have childcare. I had to buy a computer to do my work, or buy a plane ticket, or pay rent on a house somewhere unexpectedly because I lost my campus housing.' All those things—housing, travel, only related to the campus closure—are eligible."
The CARES Act anticipates that some students, particularly lower income students, may have been forced into some additional expenses when colleges and universities shuttered their campuses and pivoted to remote teaching and learning. Christine McGuire, BU's vice president and associate provost for enrollment and student administration, says BU is bound by what the federal government deems to be qualifying expenses "related to the disruption of campus operations due to coronavirus." Those expenses include, but are not limited to, a computer purchase, an upgrade to a faster data or Wi-Fi plan, unexpected travel or living expenses, purchases of supplies needed to complete coursework online, housing, food, and childcare.
A student who requests relief funding because, for example, their parents lost their jobs from the coronavirus may not be eligible for CARES Act aid because their hardship was not caused by BU's campus closure. (They could, however, contact BU's financial aid office and seek assistance.)

Within the federal government's $2 trillion stimulus package, the CARES Act includes $14 billion targeted for higher education—colleges, universities, and trade schools. BU is eligible to receive nearly $15 million from the act, a figure based on a unique formula designed by Congress. Under that formula, the money an institution is eligible for is based on two factors: 75 percent of it is based on a school's enrollment of full-time, Pell Grant–eligible students—the number of low-income students it has. The remaining 25 percent of the money is based on the institution's overall full-time student enrollment, relative to the national total.
For BU, where 14 percent of undergraduate students are Pell Grant–eligible, the formula calculated a figure of $14.9 million. Under the guidelines outlined by the Department of Education, BU—which must formally apply for the dollars—can use half, or $7.5 million, of its allotment for emergency grants to students; the other half can be applied toward institutional costs incurred as a result of the pandemic, such as transitioning to remote teaching and learning.
But the act also allows schools to spend their institutional dollars on emergency student financial aid, if they choose to. BU will do that. "We will give these funds to students," says McGuire. Only after BU has addressed all student needs will it use any leftover money for investing in improved technologies for remote teaching and learning.
McGuire says that BU will not use the money to recoup housing and dining refunds it has given students and their families, even though those refunds are recoverable under the CARES Act.
"This money has been tailored to specific circumstances of students who have experienced unforeseen expenses when the University moved to remote learning," she says. "Student need will be the determining factor in prioritizing distribution of these funds, but will not be a requirement for eligibility."
And while the grants are limited, McGuire says, "vigorous efforts are underway to ensure that students who meet the criteria get the money they need. Students from families already stressed by college expenses are particularly sought, and their situations will be prioritized."
But regardless of circumstances, all BU students can always request emergency funding, through grants or loans, by completing the emergency request form, says McGuire. "The University can review their circumstances and determine if funding is available to help," she says.