BU Puts Plan for Remote Learning in Place if Coronavirus Forces Campus Closure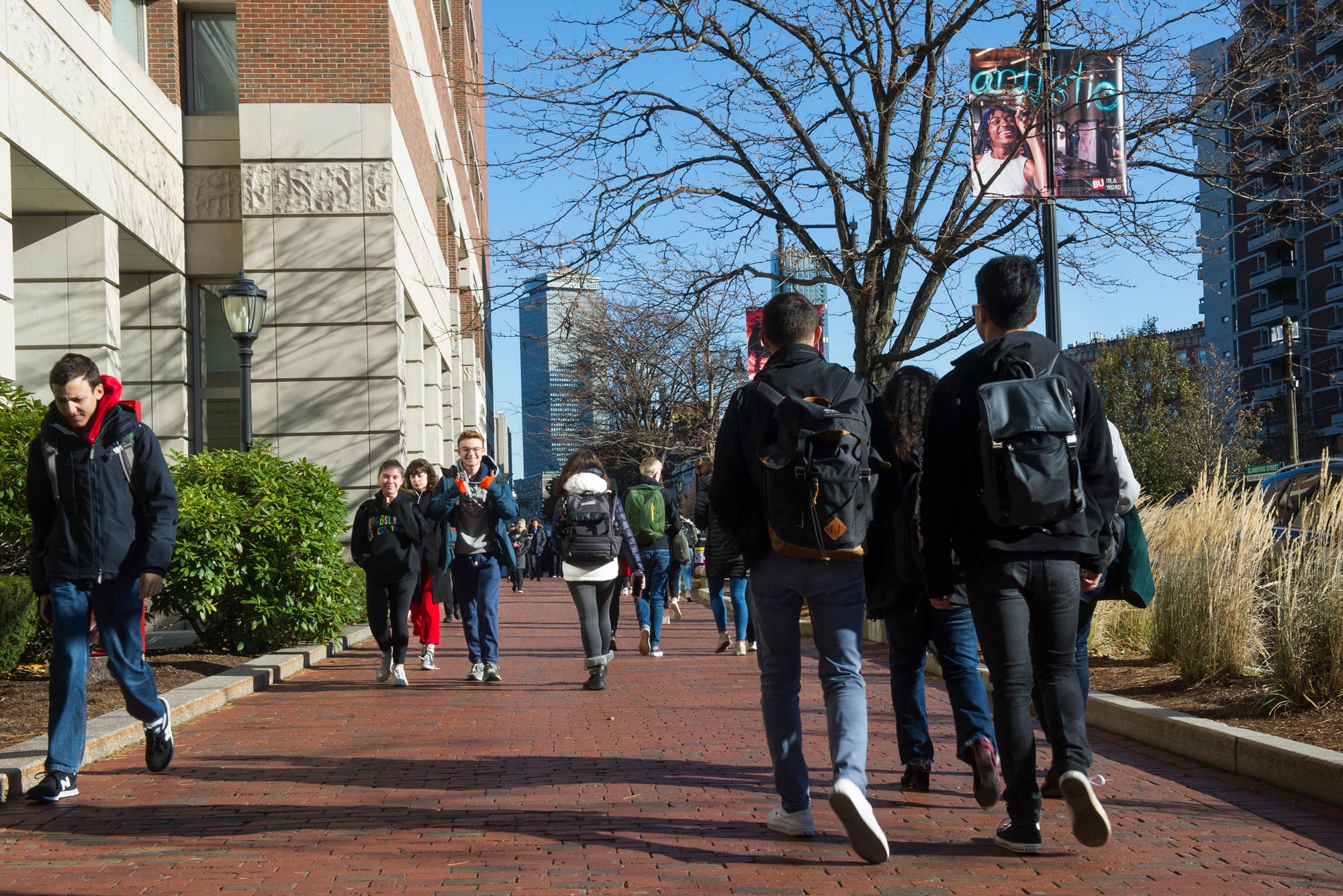 University News
BU Puts Plan for Remote Learning in Place if Coronavirus Forces Campus Closure
Provost asks faculty to prepare to teach remotely, offers support and assistance
BU will make tools for remote teaching widely available
Deans have designated remote teaching coordinators at BU schools and colleges
Coordinators will be a first line of support for faculty in a closure

With 22 coronavirus deaths in the United States and 92 confirmed cases in Massachusetts, Boston University officials have asked faculty to prepare to teach classes remotely if an emergency campus shutdown occurs.

Jean Morrison, BU provost and chief academic officer, outlined the precautionary steps in a letter March 9 to faculty describing the development of a new remote teaching plan that would allow students to continue taking their courses online if regular classes are canceled because of the spread of the virus.

"If the University were required to close or otherwise cease all in-person meetings, it is our expectation that faculty will find the best approach to continue offering course content," Morrison's letter says. "The goal of this plan is to ensure awareness of the core technological tools we have in place for remote teaching, and to ensure that each school and college has the resources and knowledge required to support faculty in using these tools."

Morrison calls the situation challenging and encourages faculty to be flexible and understanding if students need to miss class due to travel or health concerns.

There have been no confirmed cases of COVID-19, the illness caused by the coronavirus, at BU. On Monday, Boston University Academy announced that the parent of one student there has tested positive with a presumptive case of COVID-19. "We have been in close communication with the family, and have been told that the student is not exhibiting any symptoms," the academy said in a letter to its community. The student, who is only enrolled in BUA courses with BUA instructors, is following the state's quarantine protocols until being cleared to return to school. Boston University Facilities conducted a deep clean of the BUA building over the weekend.
The death toll from the virus worldwide has risen to more than 3,800 people as the fast-moving virus spreads across continents. In Massachusetts, 28 cases have been identified so far, and more than 700 state residents are self-quarantined and being monitored for the virus at home.
Shifting classes digitally if BU's campus is required to close would be a large undertaking for BU, its nearly 4,000 faculty members and 35,000 students. Morrison has named Chris Dellarocas, associate provost for digital learning and innovation, to lead the planning effort.

BU currently uses the Blackboard platform (Sakai at the Questrom School of Business) to host course materials and student work for online courses; Zoom software then allows professors to offer prerecorded video lectures as well as real-time class discussions with students all at once.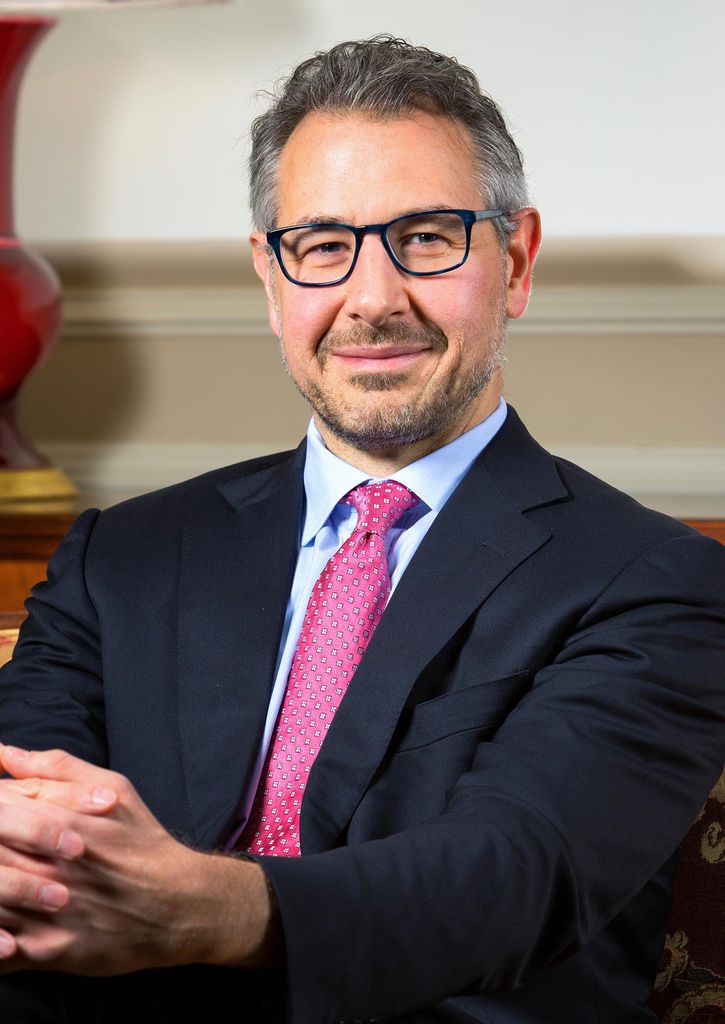 In the event of a coronavirus-related closure, professors will not be required to prerecord or adapt their courses with the level of detail required for standard online courses. Instead, they will learn to use Blackboard and Zoom technology to upload course materials and meet with students remotely, but in real time.

"A lot of faculty have used Zoom, even for the purpose of meeting remotely, so the technical leap that's needed is not herculean," says Dellarocas, who is also a Questrom professor of information systems; he has used the technology to hold classes during snowstorms.
Not every class can be taught by video streaming, like a chemistry lab or a robotics seminar, which require hands-on experience involving in-house technology or equipment. Dellarocas says instructors and staff will handle those situations on a case-by-case basis.

Deans at BU's various schools and colleges have named one or more faculty members to serve as remote teaching coordinators, who will act as the first line of support for faculty if a shutdown is necessary. The coordinators will be trained by the University's Educational Technologies staff.
Faculty and teaching fellows can also visit BU's IS&T website, which provides detailed information about working and teaching remotely.
Colleges and universities across the United States are updating pandemic protocols in anticipation of a potential outbreak of the fast-moving virus. Campuses face unique challenges in moving classes online as well as monitoring an outbreak among a student population that has also grown more international and mobile.
BU emergency management director Rene Fielding has said that if BU confirms a campus case of COVID-19, the first action would be to open an Emergency Operations Center, activating a team of representatives from numerous BU offices to coordinate a response. (The team could also telecommunicate to avoid potential contagion.)
As of March 9, there were more than 500 confirmed cases of COVID-19 in the United States and 98,000 globally. In the United States, 22 people have died from the virus, most of them connected to a nursing home in the Seattle area.

Boston-area biotech giant Biogen recently asked about 175 of its employees to work from home after 3 employees tested positive for the novel coronavirus after attending a management meeting at a Boston hotel.

BU has canceled all University-sponsored international group trips for the spring , including Alternative Spring Break trips, in response to recent guidance from the Centers for Disease Control and Prevention and statements made by Massachusetts Governor Charlie Baker and the state's Department of Public Health.

Visit BU's COVID-19 Information website for up-to-date resources and answers to frequently asked questions about campus operations in response to the outbreak.