Meet the Provost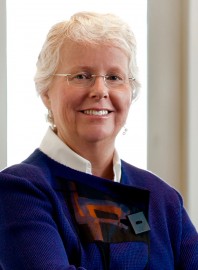 Dr. Jean Morrison was named University Provost and Chief Academic Officer of Boston University in January 2011. She provides leadership for the University's overall academic, budgetary and planning processes and oversight of its academic programs, research, global programs, enrollment and student affairs.
Dr. Morrison is the University's 2nd ranking officer. Since her appointment, she has overseen several key efforts designed to enhance BU's academic quality and global competitiveness, including the development of a University-wide process for academic program review, the establishment of an Associate Provost position for Graduate Affairs to lead and oversee the University's graduate education programs, new programming to advance digital learning, and the launch of a University-wide Arts Initiative.
A geologist by training, Dr. Morrison's research in earth sciences has focused on understanding the evolution of the earth's crust over time, with particular emphasis on the physiochemical characteristics in earthquake fault systems, as well as the properties of the earth's deep crust. She has served as an editor of the Journal of Metamorphic Geology and associate editor of both the American Mineralogist and the Geological Society of America Bulletin. Prior to her arrival at BU, she was a Professor of Earth Science and Executive Vice Provost for Academic Affairs at the University of Southern California.
At BU, Dr. Morrison is a professor in the Department of Earth & Environment. She received her Ph.D. from the University of Wisconsin, Madison in 1988; her M.S. from the University of Georgia in 1983; and her B.A. from Colgate University in 1980.
Read the full article on BU Today