BU's New Normal Challenge Awards Best Solutions for Campus Return This Fall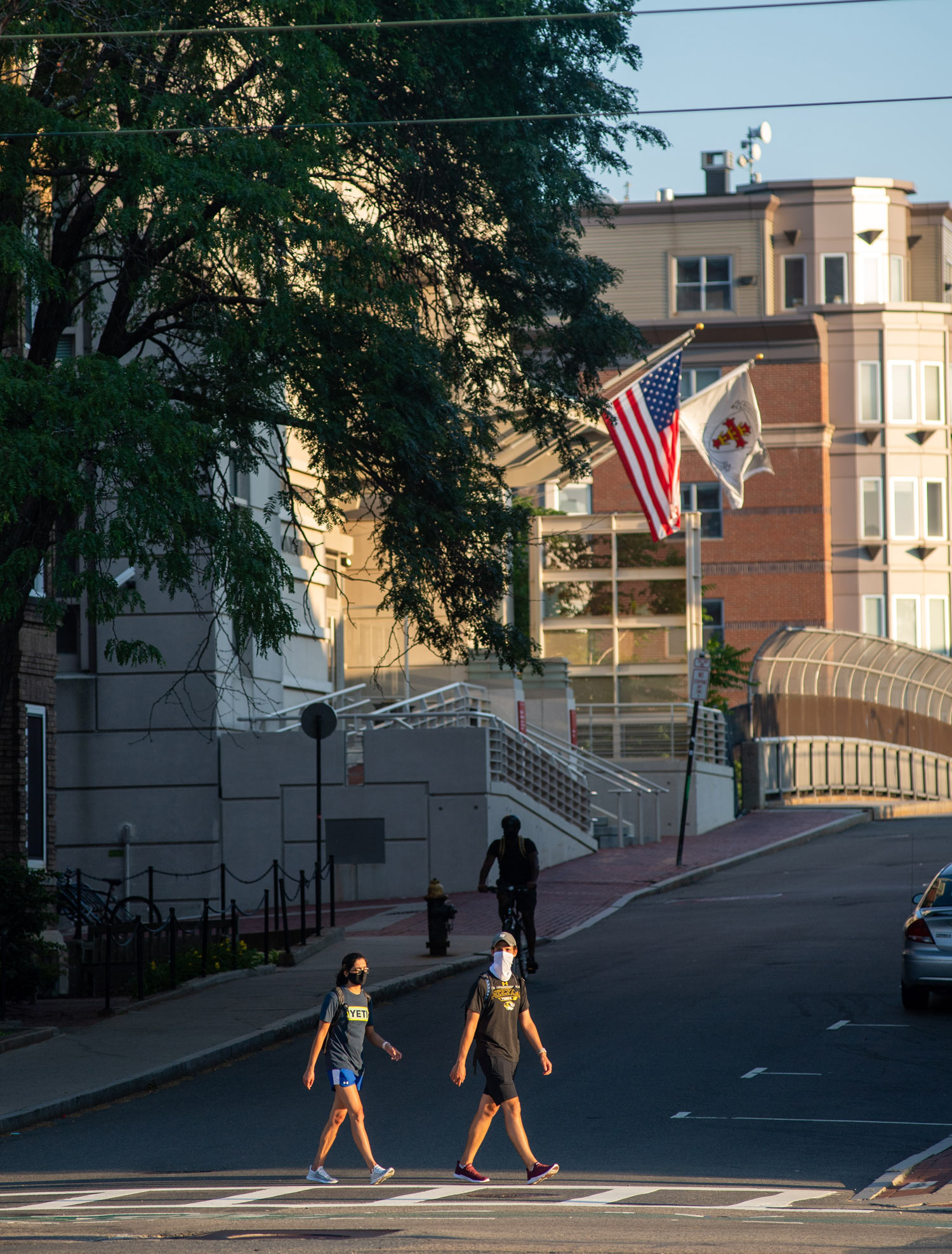 Student Life
A New Program Awards Best Solutions for Campus Return This Fall
The New Normal Challenge will give $500 seed grants to students
Everyone knows changes are coming when students return to campus this fall. As detailed in the Back2BU campus life guide, students in dorms can expect such differences as weekly tests for coronavirus, reduced social density in shared spaces, and new  protocols at FitRec. Administrators are in the midst of designing what the campus will look like and what changes need to be put in place, and they're asking students to help. 

The New Normal Challenge is an opportunity for BU students to suggest and develop ideas that could have a positive impact on the BU community this fall. The initiative, which launches today, is a partnership among Innovate@BU, the Dean of Students office, UMOJA: the Black Student Union, and BU Student Government.

Blake Sims, program director of student innovation at Innovate@BU, says colleagues around campus are ready and excited about hearing student ideas and helping transform these ideas into actionable steps that will help shape BU's new normal. "Our goal is to channel this energy through a productive and optimistic outlet—to embrace the entrepreneurial mindset and see all of these challenges as opportunities for innovative ideas," she says.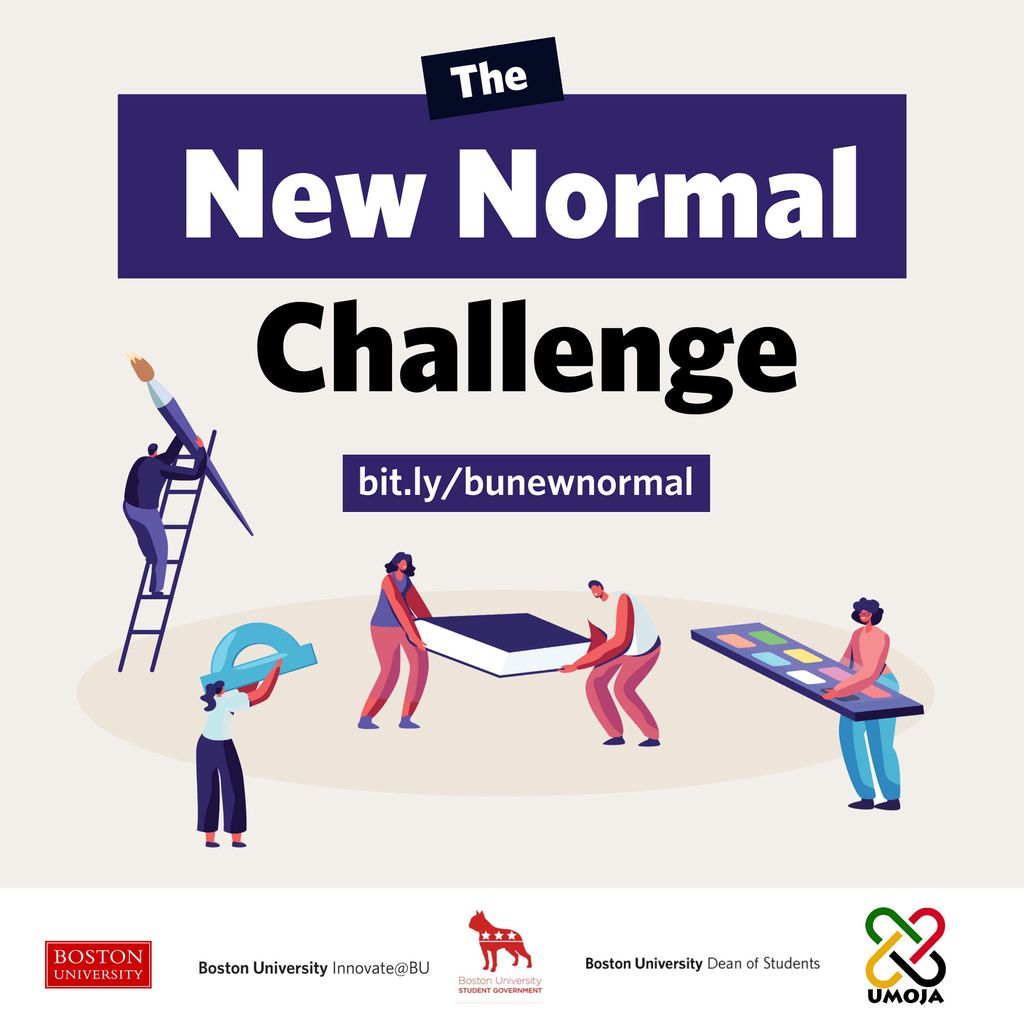 Ahlea Isabella-Cochran, Innovate@BU marketing and communications manager, offers some sample pitches for those interested in taking part in the New Normal Challenge. What if, for instance, there was a way to schedule virtual study groups with students in the same class or major, a kit that could be assembled for those wanting to throw a safe and socially distanced birthday celebration for a friend, a new product that could help students keep their personal items clean or safely stored, or arts and crafts tutorials for students using easy-to-find materials or materials they might already have?

Sims says organizers had been thinking about launching an initiative like this since March, when COVID-19 forced the campus to shift to remote learning. Administrators soon realized how important it was for "students' voices and ideas to be incorporated into the solutions administrators, faculty, and staff were developing," she says. After all, students have great ideas and have stressed how much they want to get back to living on campus, while staying healthy.

The challenge has two tracks. The first is for ideas that will go to the Dean of Students office and could be implemented by the University, while the second is for ideas that could be developed and implemented by students with the help of a $500 seed grant. Up to 10 ideas will be awarded a seed grant.

Through mid August, three workshops will be held to help students develop their ideas, get feedback, and find teammates to join their team. A virtual showcase event for the top ideas will be held in late August or mid September.
"We know students want to be heard and included in this process," Sims says. "We hope the New Normal Challenge provides a way for them to be a part of the many solutions our community needs now and into the future."