40th Annual Redstones Film Festival, Held Virtually This Year, Was a Success
Film & TV
40th Annual Redstones Film Festival, Held Virtually This Year, Was a Success
Off Beat takes home seven prizes, Pennybrook Rd. wins first-ever audience award for best film
During Friday night's broadcast of the virtual 40th annual Redstones Film Festival, Mariette DiChristina closed the event with a quote from the noted longtime New Yorker film critic Pauline Kael: "A good movie can take you out of your dull funk and the hopelessness that so often goes with slipping into a theater; a good movie can make you feel alive again, in contact, not just lost in another city. Good movies make you care, make you believe in possibilities again."
DiChristina (COM'86), dean of the College of Communication and a professor of the practice, journalism, thanked the student nominees for providing everyone at home with a fun way to spend some of their time in quarantine. "Your stories took us out of our dull funk and hopelessness, helped us feel alive and in contact, made us care, and showed us possibilities," she said. "Your compelling truths and wonderful narratives have certainly had the effect of bringing us closer in understanding our shared human condition."

The Redstones honor the best films written and directed by COM undergrad and grad students. Originally slated to be held in early April in Boston and then a bit later in Los Angeles, with separate judging panels for each, the two festivals were combined, billed as Redstones East Meets West Virtual Film Festival 2020, and moved to the end of the month in response to the COVID-19 pandemic.
Off Beat, written and directed by Derin Kiyak (COM'17,'20), swept the majority of the evening's awards—seven, including first prize for best film (Boston and Los Angeles), best screenplay (Boston and Los Angeles), and best editing (Los Angeles). The film, about a pizza deliveryman who discovers ballroom dancing, is semiautobiographical, Kiyak said in one of his many acceptance speeches. "I wrote the script, and that process was the most difficult part, because I had to approach the story from a very objective standpoint and analyze the character's deep psychological behaviors," said Kiyak, who is originally from Istanbul. "On set I was working with other people, and had to let go of some of the preconceptions that I had about how the story was going to play out in preproduction."
"Yeah, of course, there's always that old adage of, you write one film, you shoot a different film, and you edit a third," responded Maura Smith, a COM master lecturer in film, who emceed most of the evening and presented the awards for the best student films.

Find a full list of winners at the end of the story.

The ceremony lasted about an hour and a half, with only minor technical glitches (muted mics be damned). This wasn't the first year the Redstone Film Festival faced hurdles: one year, the projector melted down, and another, weather-related mishaps caused the event to be rescheduled twice. But Friday night's presenters and winners took everything in stride and appeared relaxed throughout.

All the works shown in the festival, which is sponsored by the Sumner M. Redstone Charitable Foundation, established by Sumner M. Redstone (Hon.'94), were originally created for a COM film, television, or video production class or as a graduate thesis project. This year's finalists were chosen by a committee of production, screenwriting, and film-studies graduates, with a panel of six film industry professionals judging the finalists. Among the competition's prizes were Canon cameras and accessories, Avid and ProTools software, and MacBook Pro computers.

This year's other festival finalists were Emad Barakat (CGS'14, COM'16,'19), for his thriller Pennybrook Rd., about an accident that haunts a soon-to-be mother; Christopher Milton (COM'19), for his dramedy The Beez & the Chickadeez, about a group of high school seniors contemplating losing their virginity; Kevin Rogers (COM'19), for his short fictional film Tides, which follows a group of clam diggers; Rachel Walden (COM'17), for her drama Tuck, about a young man who accepts an opportunity that takes him far from his working-class town and family; and Natalie Kulick (COM'20), whose film Leave Me Be is about a girl trying to escape her past, but forced to revisit it when reunited with an old friend.

New this year was the audience award for best film. In the week leading up to the ceremony, all the films were available to be streamed on COM's website, then viewers were asked to vote for their favorite. Pennybrook Rd., directed by Barakat, was crowned the winner.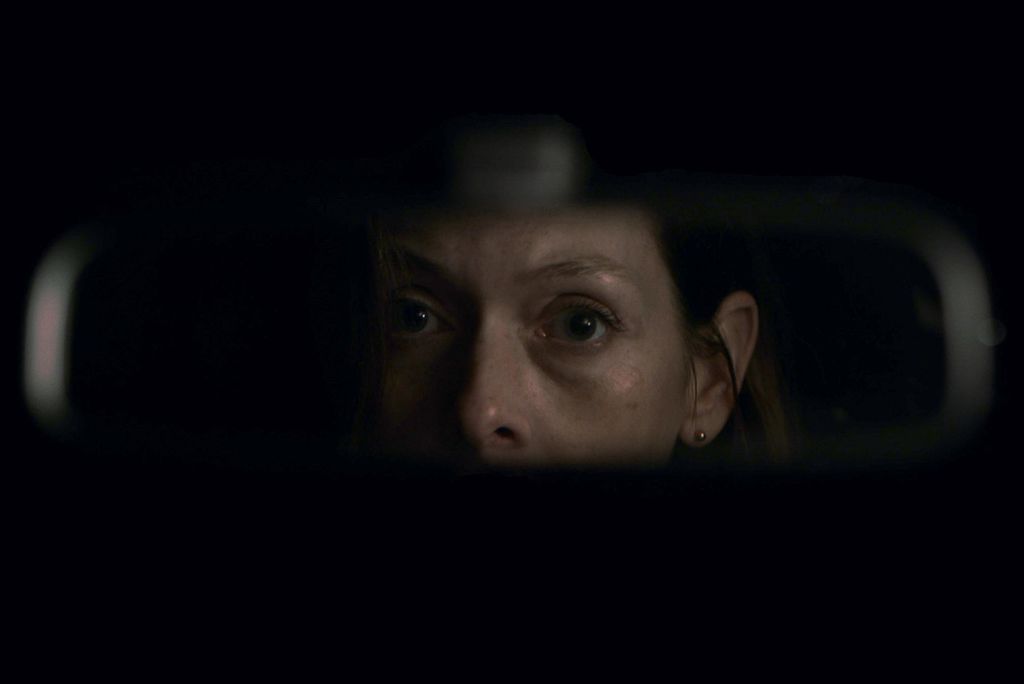 Paul Schneider, a COM professor of the practice of film and television and department chair, opened the night's festivities by acknowledging that the pandemic made it impossible to host in-person festival events. "It was unthinkable for us to cancel these celebrations of student and alumni work," Schneider said. "This is an exceptionally strong year in every category." He also thanked everyone who contributed to the films' crowdfunding campaigns, as their creators relied on the money donated to cover costs such as transportation, equipment rental, editing and postproduction work, and production design.

The film and television faculty and students repeatedly thanked the department's production coordinator, Jamie Companeschi, for his work— "countless hours," Schneider said—coordinating the technical side of the unique ceremony.

View the films in their entirety here. The full list of winners:

Boston
First Place: Off Beat, directed by Derin Kiyak (COM'17,'20) and produced by Songxin Xie (COM'20)
Second Place: Tuck, directed by Rachel Walden (COM'17) and produced by Neil Sauvage (COM'17)
Third Place: A tie between Tides, directed by Kevin Rogers (COM'19) and produced by Rogers and Eric Moots (COM'17,'19), and Pennybrook Rd., directed by Emad Barakat (CGS'14, COM'16,'19) and produced by Songxin Xie (COM'20)
Best Screenplay: Off Beat, written by Derin Kiyak (COM'17,'20)
Best Cinematography: Tides, director of photography Saad Yousuf (COM'19)
Best Editing: Pennybrook Rd., edited by Emad Barakat (CGS'14, COM'16,'19) and Carlos Garcia (COM'19)
Best Sound Design: Off Beat, sound designer Matthew Buckley (COM'17)
Los Angeles
First Place: Off Beat, directed by Derin Kiyak (COM'17,'20) and produced by Songxin Xie (COM'20)
Second Place: Tides, directed by Kevin Rogers (COM'19) and produced by Rogers and Eric Moots (COM'17,'19)
Third Place: Tuck, directed by Rachel Walden (COM'17) and produced by Neil Sauvage (COM'17)

Best Screenplay: Off Beat, written by Derin Kiyak (COM'17,'20)
Best Cinematography: Tides, director of photography Saad Yousuf (COM'19)
Best Editing: Tie between Off Beat, edited by Songxin Xie (COM'20), and Tuck, edited by Nick Sweetser (COM'17) and Luca Balser
Best Sound Design: Tie between Off Beat, sound designer Matthew Buckley (COM'17), and Tuck, sound designer and mixer Marcus Dembinski
Audience Award
Pennybrook Rd., directed by Emad Barakat (CGS'14, COM'16,'19) and produced by Songxin Xie (COM'20)
Fleder Rosenberg Short Screenplay Contest
First Place: Three Dinners by Anna Spier (COM'20)
Second Place: The Huntsmen by Jonathan Ollom (COM'20)
Third Place:The Bloody Trinity by Aisha Sheikh (CGS'19, COM'21)
The Film and Television Studies Award for Innovative Scholarship
Elizabeth Walters (COM'20)
Shannon Sweeney (COM'20)

Alumni Short
Santa Claus in Baghdad, directed by Raouf Zaki (COM'89)