The Weekender: March 21 to 24
A meal prepared by a robot, gender-bending art, a free IMAX movie, and more
Spring break may be over, but there are plenty of fun things going on all over Boston this weekend to help you unwind from a busy week. How about having robots make your lunch? Or enjoying a night of free IMAX movies or a free a cappella concert? Check out our suggestions in this week's edition of "The Weekender" and leave your own suggestions in the Comment section below.
The robot invasion has begun—and they've come for your fast-casual food. (Well, actually, they've come to make your meal for you.) Head to Downtown Crossing this weekend and stop by Spyce for a one-of-a-kind dining experience. The eatery bills itself as the world's first restaurant featuring a robotic kitchen that cooks complex meals—the only time you encounter a human during the dining experience is when an employee adds sauce to your bowl before handing it off to you. Founded in 2018 by four MIT engineering students, Spyce offers bowls from a variety of cuisines, including Thai, Latin, Roma, Korean, Indian, and Lebanese. Gluten-free and vegan options are available. And at just $7.50 each, they're a great buy.
Spyce, 241 Washington St., Boston, is open daily from 10:30 am to 10 pm. Take an MBTA Green Line trolley to Government Center and walk.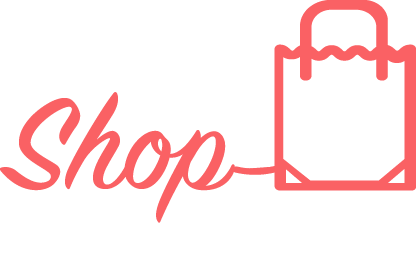 Every Friday and Saturday, a narrow alley just steps from Faneuil Hall and the North End is transformed into a dazzling, sensory farmers market. On North Street, Blackstone Street, and Hanover Street, Haymarket is one of the oldest open-air markets in the country (it's been in operation since 1820) and the cheapest place around to buy fresh fruits, vegetables, and seafood (prices are a quarter to half of what you'd pay in a supermarket). There are more than 40 vendors, comprising over 20 nationalities. Prices and produce vary slightly from week to week, but you're sure to find deals every time. The outdoor market is open rain or shine, but vendors may pack up early if weather gets bad or customers thin out. Be sure to skim these tips before heading out, and don't forget to bring cash and reusable bags.
Haymarket is open every Friday and Saturday from dawn to dusk (no official hours). Cash only; prices vary. Take an MBTA Green Line trolley to Haymarket.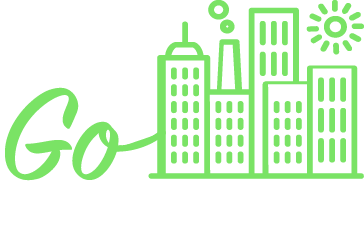 This new exhibition, opening March 21 at the Museum of Fine Arts, upends traditional ideas about men's and women's clothing. Gender Bending Fashion presents more than 60 boundary-pushing designs by contemporary designers—including Rad Hourani, Jean Paul Gaultier, Alessandro Michele for Gucci, Palomo, and Rei Kawakubo—in the context of historical trends (anyone remember the peacock revolution of the 1960s?) The exhibition explores societal shifts over the last century and touches on issues of gender identity and expression, sexuality, race, class, pop culture, and more. It also features a digital album in two formats—a large-scale video and an interactive touchscreen—which highlights 10 individuals from the Boston area whose perspectives reflect and expand on many of these themes. Visitors will see pieces worn by actors, musicians, and influencers, including Marlene Dietrich, David Bowie, Jimi Hendrix, Young Thug, and Tilda Swinton in a multimedia presentation.
Gender Bending Fashion is on display at the Museum of Fine Arts, 465 Huntington Ave., Boston, from March 21 to August 25. Find directions here and hours here. Admission is free for BU students, faculty, and staff with a valid BU ID.
Looking for a relaxing way to spend your Friday? How about kicking back in one of the comfy reclining seats in the Museum of Science Mugar Omni Theater, where you can catch one (or two) of several riveting IMAX films. This week's showings include Cuba, which transports viewers to the vibrant architecture, lively streets, and pristine ecosystems of this Caribbean island; Great Barrier Reef, which takes you on an unforgettable underwater adventure to one of the seven wonders of the world; and Volcanoes: The Fires of Creation, which tells the story of the planet's fiery origins through the science and culture of volcanoes around the world. Tickets are free, but must be reserved at the box office on the day of the event.
Free Film Fridays is each Friday throughout March at the Museum of Science Mugar Omni Theater, One Science Park, Boston. Check the website for show times; each film is 50 minutes long. Tickets are available on a first-come, first-served basis at the box office the day of the event. Space is limited. Patrons can choose to see up to two films per date.
You've probably heard of the Beanpot hockey tournament, but what about the Beanpot of A Cappella? In Achord, BU's oldest coed a cappella group, hosts its 28th annual crosstown concert on Saturday, March 23. This year, they'll be joined by the Downbeats of Northeastern University, the Common Tones of Boston College, and Boston University's Chordially Yours. Admission is free, but donations will support the Franciscan Children's Hospital.
The Beanpot of A Cappella is Saturday, March 23, at 7:30 pm at the Photonics Center, 8 St. Mary's St., Room 206. Free and open to the public.
Graduate student Madeleine O'Keefe (CAS'18, COM'19) can be reached at mokeefe@bu.edu; follow her on Twitter @OKeefeMadeleine.