The Weekender: January 24 to 27
Free ice skating, a chocolate festival, and where to buy winter gear at great prices
Welcome back, Terriers. Before the semester kicks into high gear, take some time to explore the city. Check out our latest edition of "The Weekender," our weekly guide to ideas about where to eat, shop, and go. If you have any suggestions, leave them in the Comment section below.

Calling all chocoholics—trek over to Harvard Square on Saturday for the 11th Annual Taste of Chocolate Festival. From 1 to 2 pm, dozens of vendors will be handing out delicious (and free) samples. Participants include Amorino Gelato, Blackbird Doughnuts, Cabot's Candy, Flour Bakery & Café, J. P. Licks, Seacoast Sweets, Toscano, and many more. Plan to arrive early, as the event always attracts big crowds. Foot-tapping percussion jams will be provided by local drumming group Grooversity. In addition, restaurants and businesses throughout the square will be offering special chocolate promotions and sweet deals all weekend.
The 11th Annual Taste of Chocolate Festival, free and open to the public, is Saturday, January 26, from 1 to 2 pm at Brattle Plaza, in front of Brattle Square Florist, 31 Brattle St., Cambridge. Take an MBTA Red Line train to Harvard Square.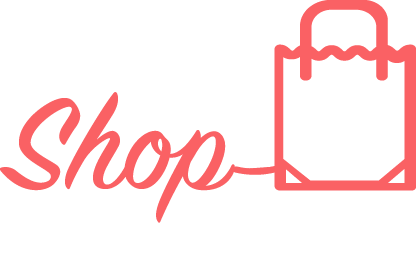 Winter is here and we've already had our first big snowstorm. That means it's time to stock up on warm winter gear. You'll find a great selection of coats, sweaters, and other winter apparel and accessories, much of it marked down for clearance, at UNIQLO, the Japanese casual wear manufacturer and retailer known for items that emphasize simplicity, quality, and longevity. If your winter wardrobe could use some refreshing and you're in the market for cold-weather staples like flannel shirts, cashmere sweaters, turtleneck tops, and down coats, this is the place to go.

UNIQLO, 341 Newbury St., Boston, is open Monday through Saturday, 10 am to 9 pm, and Sunday, 11 am to 7 pm. Take an MBTA Green line trolley to Hynes Convention Center. UNIQLO is also in the Chestnut Hill Mall, 199 Boylston St., Chestnut Hill. Take an MBTA Green Line D trolley to Chestnut Hill.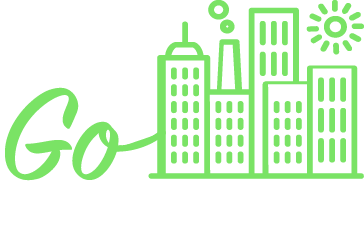 Put on your finest evening wear and head over to the Wang Theatre for this dazzling showcase of Chinese culture. Shen Yun, which translates as "the beauty of heavenly beings dancing," was founded in New York in 2006 to bring traditional Chinese art and dance to the rest of the world. The show is visually stunning, featuring historically authentic costumes, high-tech backdrops, a live orchestra, and some of the world's most accomplished dancers.
Shen Yun is at the Boch Center Wang Theatre, 270 Tremont St., Boston, through January 27. Purchase tickets, ranging from $80 to $180, at the theater box office, by calling 888-974-3698, or online. Take an MBTA Green line trolley to Boylston Street.
American country music singer Scotty McCreery rose to fame when he won the 10th season of American Idol in 2011 at the age of 17. Since then, he has recorded four studio albums and earned numerous awards. His hits include "I Love You This Big," "The Trouble with Girls," and "Five More Minutes." His latest album, Seasons Change, debuted last March at number one on the Billboard US Top Country Albums chart. Hear McCreery in person at the House of Blues Friday night, part of his Seasons Change tour. Also performing will be country singers Jimmie Allen and Heather Morgan.
Scotty McCreery: Seasons Change Tour is at the House of Blues, 15 Lansdowne St., Boston, on Friday, January 25. Doors open at 7 pm and the concert starts at 8 pm. Buy tickets online.
Cheer on the BU men's hockey team, hosting the Arizona State Sun Devils on Saturday evening, and stay for free pizza and ice skating afterward, courtesy of BU's Student Activities Winter Weeks of Welcome. During the Terr Up the Ice Free Skate, students can rent skates for free and skate at the Agganis Arena rink until 11 pm (time subject to change). So grab some classmates for what promises to be a fun night. Note: the game is open to the public, but the free skating is for BU students only, so remember to bring your BU ID.
The BU vs. Arizona State men's hockey game is at 7 pm on Saturday, January 26, at Agganis Arena, 925 Commonwealth Ave. Tickets are free for students with a sports pass, and begin at $18 for BU students, faculty, and staff without a sports pass. Tickets for the general public are $23. Purchase tickets online or at the Agganis Arena box office. Terr Up the Ice Free Skate immediately follows the game (approximately 9 pm) at Agganis. RSVP on Eventbrite. Space is limited and admission is not guaranteed.
Madeleine O'Keefe can be reached at mokeefe@bu.edu; follow her on Twitter @OKeefeMadeleine.