Making the One L Path (a Little) Easier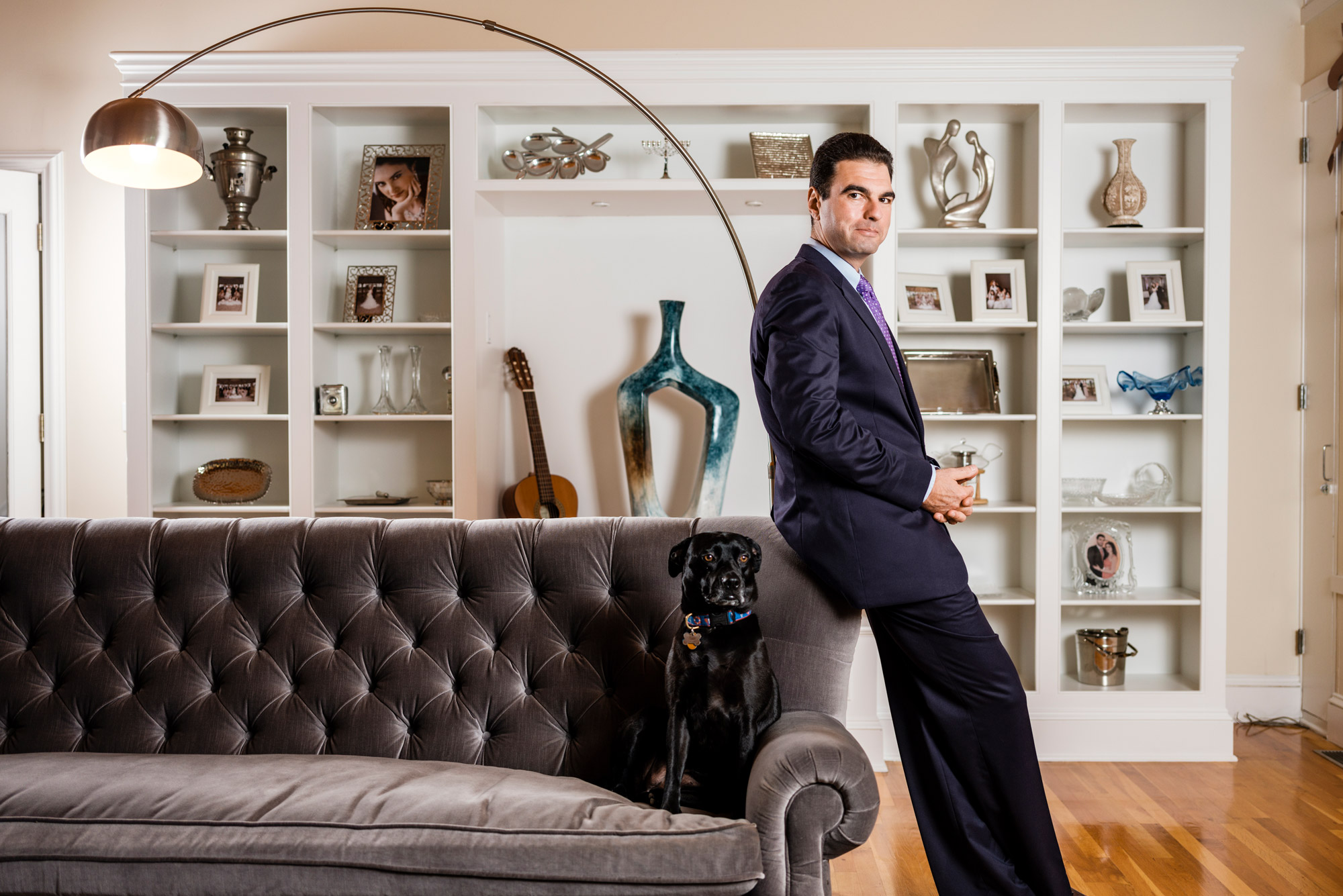 Law
Making the One L Path (a Little) Easier
 LAW grad's book helps first-year students handle demanding workload
The first year of law school is famously tough, and most first-year students, One Ls, as they are called, couldn't work any harder if they wanted to. Now a BU School of Law graduate has written a book to help One Ls cope and get better grades, all by working smarter, rather than harder.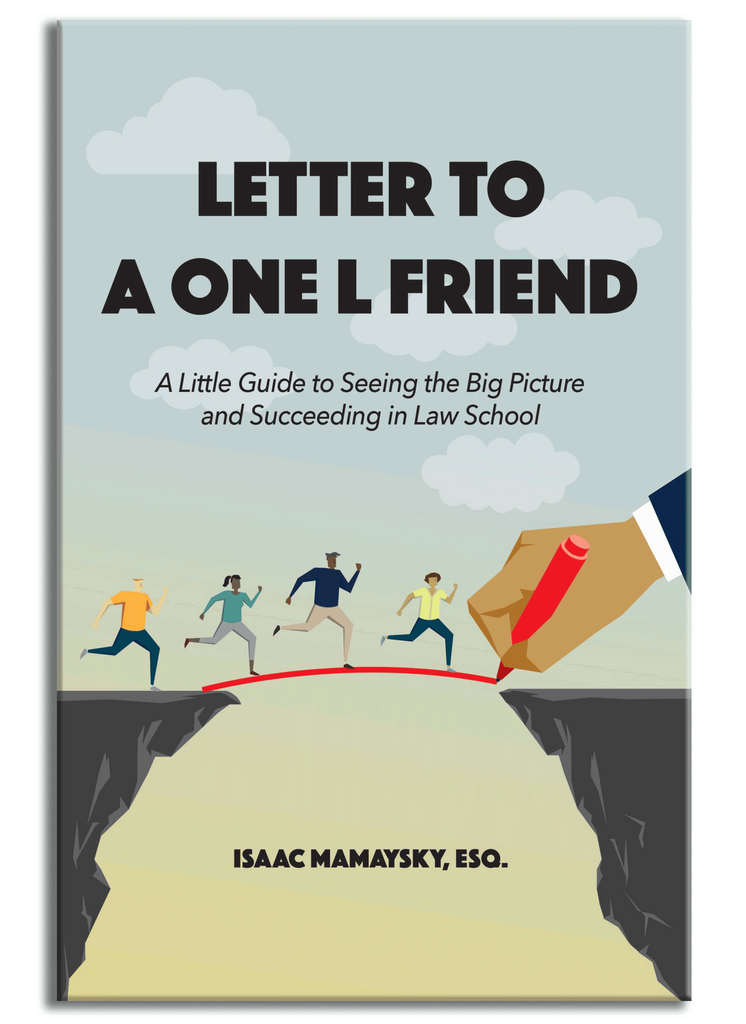 Although Isaac Mamaysky's Letter to a One L Friend (Carolina Academic Press, 2019) is the product of years of reflection and writing in his spare time, it really did start out as a letter he wrote to a friend who was starting law school when Mamaysky (LAW'08) was in his third year.

"My first semester as a One L, I could not work any harder, and it was very, very challenging," he says.

A Rhode Island native, Mamaysky had studied philosophy at the University of Rhode Island and graduated summa cum laude. "Based on that, I figured I'll get to law school, I'll work hard, and everything will fall into place," he says. "Well, my grades were not horrible, they were solidly average, but after working so, so hard, I was very disappointed to be so, so average. Why did this happen? I thought. What can I do?

"I realized that there were certain strategies that the top students were implementing that I had not been in the beginning, but I had started as the semester went on. If I had focused on these strategies from day one, my hard work would have led to far better academic results."

The problem with law school, he says, is that it's so fast-paced. There's a lot of reading and a lot of outlining. You can't go back and correct something from two months ago, because then you're falling behind on today's workload. He realized intuitively some of the things he should have been doing from the start. Then, near the end of his first semester, he went to a Law Exam Essay Writing System class that helped him focus his ideas. Between one thing and another, a light bulb went on.

---

I had some extra time and I started writing to him, thinking, if I could start law school over again, what would I do differently from day one? What advice would I give to myself?


---
"I realized, this is what I should have been doing from the very start," he says. "I completely changed my approach to law school from the second semester on. And as the semesters went by, I was working very reasonably, I had time to go to the gym and hang out with friends and whatever else, and my grades were the way I was hoping for from the beginning. It all fell into place."

Mamaysky graduated cum laude and got a job at a respected Manhattan firm; more recently he has been able to shape his practice to his passions as a partner in the Potomac Law Group. At some point he realized his advice might be useful to other people, and with his wife's encouragement, he sought out publishers. The premise of his idea started with that letter he wrote to a friend during his law school days. "I had some extra time and I started writing to him, thinking, if I could start law school over again, what would I do differently from day one? What advice would I give to myself? I wrote the letter, and I kept writing, and it got longer and longer."

To his shock, several publishers were interested immediately. He chose Carolina Academic Press because of its experience with the subject of law and expertise in reaching an audience in the field.

Focus on the big picture
Hard work and intelligence aren't enough to succeed in law school, says the back cover. That's where strategy comes in.

Mamaysky's strategy? Focusing on what really matters.

"My alternate title was 'How to See the Forest from the Trees.' It's all about focusing on the big picture," he says. Which seems simple, but is especially necessary in law school. "In undergrad, there's just less reading. If you read something and dive in so deeply that by the time you're done you know everything in it, every single line, that's OK. But in law school the reading load is such that if you read that way, it's impossible to get through everything and wrap your mind around all of it."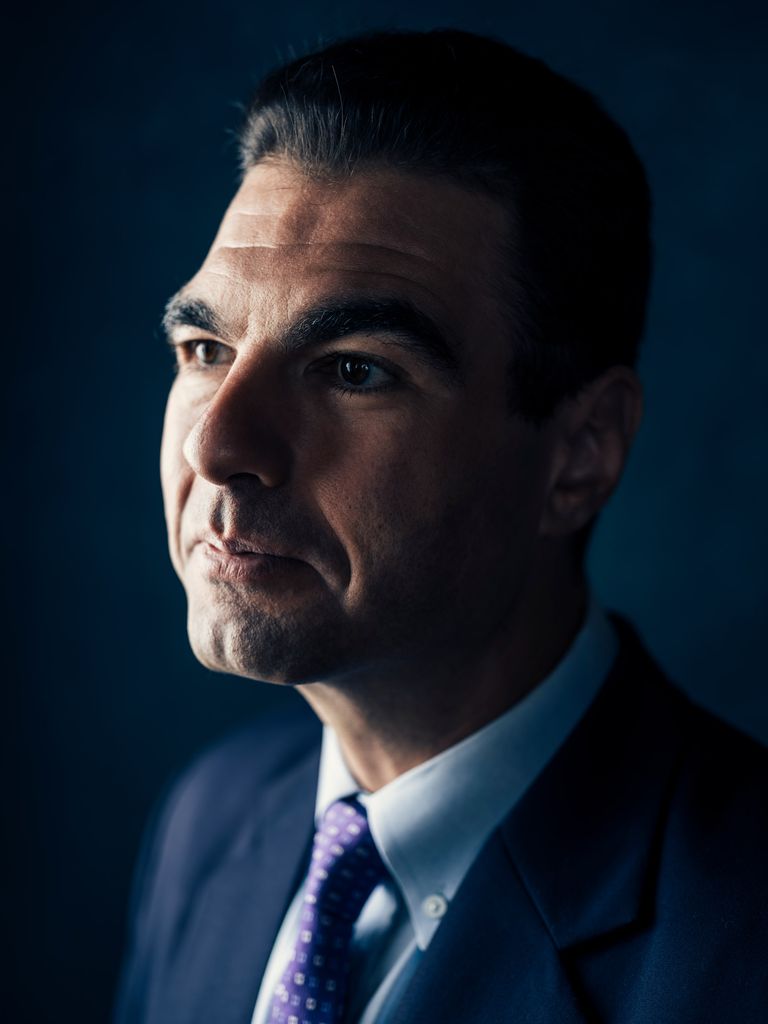 Reading through the many, many cases they'll be assigned, One Ls should focus on understanding the legal concepts involved and how the cases relate to one another, how different areas of the law connect. Take a 20-page case, he advises, and boil it down to a 3-sentence takeaway of the key points. And look for those connections.

"What is the relationship of the first part of the syllabus and the part you read two months later?" he says. "When you take a law school final, you have to understand how the pieces connect."

The book goes into these strategies in much greater, and highly practical, detail, as well as such matters as studying for exams. And it includes some sample cases broken down as examples.

Compile every one of your outlines from individual parts of the class into a one-page overview before the final exam, Mamaysky says, and that will enable you to see the big picture. That one-page outline is the big picture of your class, he says—assuming you've picked out the right items.

The stakes are high, and his readers—whom he hopes will be undergraduates edging toward law school as well as One Ls trying to improve their work—could be intimidated, couldn't they?

"If a prospective student comes to it with the right mind-set, I think they will drink up this advice and it will not scare them away," he says. "And if it does, frankly, maybe they shouldn't go to law school."

Ask Mamaysky about his own legal career and you might think he should write another book, this one about following your bliss—and succeeding.

He lives outside New York City with his wife and their two children, but his current career track was shaped by his Rhode Island childhood. He loved summer camp there, the fun and outdoorsiness and camaraderie, first as a camper, then as a counselor. And after a few years doing securities litigation for that big New York firm, he moved to Potomac Group, joining a part of the practice focusing on "youth-oriented institutions" such as schools, universities, summer youth programs, and camps.
He is also founder and executive director of Camp Zeke, a large summer overnight camp in Lakewood, Pa., a longtime dream, where 450 campers spent this past summer.

"I always had these two parallel tracks in my life, the law—I enjoyed the analytical thinking, asking the big questions, making logical arguments—and camp," he says. "When I was in college, I thought it was time to grow up, so I'm going to become a lawyer. I can't go to camp all my life—or so I thought. But I realized that what I love about the law, I could merge with what I love about camp. And my parallel tracks converged. It's amazing."