Innovate@BU Celebrates First Year of Nurturing Student Innovation, Creativity
Projects range from an electric boat motor to overseas education to tunes in the BUild Lab
"Surprise us," the University told its students one year ago, when it announced Innovate@BU, an initiative designed to set free their creativity and support the projects that result.
"Frankly, we had no idea what to expect," says project executive director Gerald Fine, a College of Engineering professor of the practice, mechanical engineering. "The response from the student body has been phenomenal."
Today, more than 250 students a day on average use the BUild Lab, and at least 75 student teams are working on projects, which have ranged from a portable medical ventilator and an after-school music program to a mentoring program for young women of color and an electric boat motor. Having a positive social impact has been a key component of many of the widely different initiatives.
The University and donors have committed more than $20 million to the project over 10 years to supercharge student innovation by pulling resources together from across the institution, creating competitions to motivate student creativity and offering modest grants to worthy projects.
Those projects have a home at Innovate@BU's 6,000-square-foot BUild Lab: IDG Capital Student Innovation Center at 730 Comm Ave, at the corner of St. Mary's Street, where student innovators can use a conference room or a presentation space and take advantage of mentoring and the creative ferment of their peers, as well as free coffee. In fact, keeping students fueled intellectually and physically is part of the plan for the seven-member staff: in celebrating the first birthday of the lab recently, they noted that they've served more than 3,000 slices of pizza at various events.
"I'm delighted with the staff—they've really connected with the students, understood student needs, engaged students in the governance of the place," says Fine, who was appointed by Robert A. Brown, BU president, in 2017 to head the initiative. Fine had already helped create and lead ENG's manufacturing and design facility, the Engineering Product Innovation Center (EPIC), just down the block from the BUild Lab.
A student project was part of the one-year celebration at the BUild Lab. While students and staff mingled and nibbled cake, the music playing in the background came over speakers from Pangissimo LLC. A founding team of four engineering students using Innovate@BU resources designed and developed the portable, modular SIMO (single input, multiple output) surround sound speaker, and loaned one of the first production models for the event; the BUild Lab will buy one when the speakers go into regular production after a Kickstarter fund drive.
"The progress we've made since this idea was conceived in a Questrom class in fall 2017 has been huge," says Pangissimo CEO and cofounder Constantine Hartofilis, an ENG senior. "To see the functional speaker being used in the BUild Lab is awesome. Seeing it at an event like this and demoing it to so many people was a huge milestone."
Outside BUild Lab, Fine oversees integration with new and existing innovation programs such as BU Spark! at the Rafik B. Hariri Institute for Computing and Computational Science & Engineering and start-up clinics at the School of Law, as well as EPIC. "We're trying to create a One BU, not siloed innovation," Fine says.
Upcoming developments will include a more formal mentoring program, efforts to involve more alumni, more challenges and hackathons to inspire student ideas, and even a University-wide minor in innovation and entrepreneurship, he says.
As for the first year, here are just a few of the greatest hits from Innovate@BU:
Make Fashion Clean: A clothing and accessories company based in Ghana that offers transitional employment and training to women with disabilities, or mothers who have children with disabilities. School of Public Health grad student Dielle Lundberg started it during a student research program in Ghana a few years ago, with a local cofounder.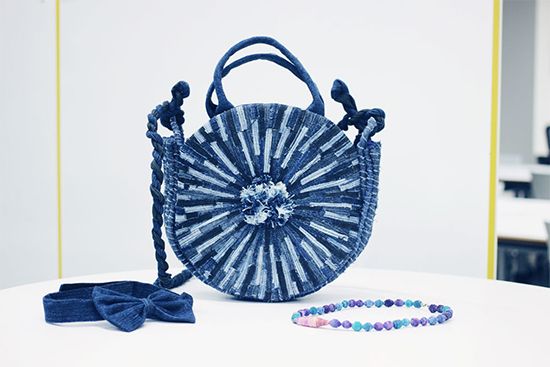 Umbulizer: A low-cost portable medical ventilator being developed for rural clinics and hospitals in underdeveloped areas. Led by Shaheer Piracha (ENG'17), the project won the Innovate@BU New Venture Competition in May 2018.
Madrasa Tech: Informal education program for refugee children using Raspberry Pi computers, which won the first-ever BU Hult Prize competition. The project was inspired by a BU summer program trip to Lebanon, where students visited a refugee camp and were struck by the lack of education.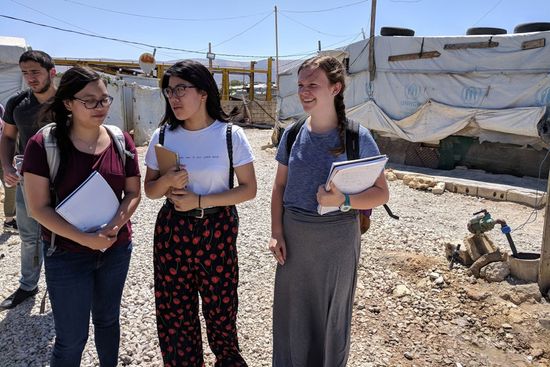 Boston After-School Music: Program offering informal music activities to dozens of students in a Roxbury after-school program will soon expand its offerings and locations. The program received a seed grant from Innovate@BU, and is moving on to the semifinals of the 2019 New Venture Competition.
Verto: An online peer-to-peer e-commerce platform—like Craigslist but only for people with an .edu address—that provides free delivery through a partnership with Postmates.
She Who Reads: A nonprofit organization with a focus on mentoring young women of color of various academic levels in high school, using a book club as its keystone program. The program is now piloting in one Boston school with hopes for expansion.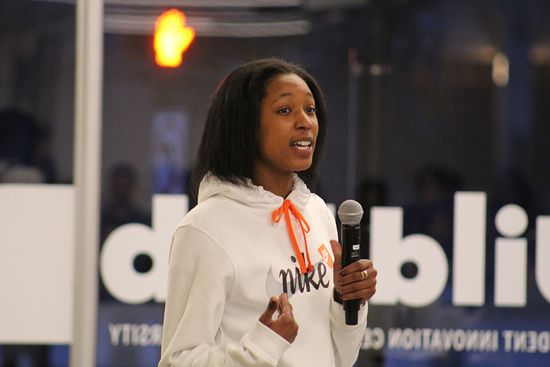 Flux Marine: Developing an environmentally friendly electric boat motor that will fill the gap between inexpensive low-powered trolling motors and very expensive high-end products.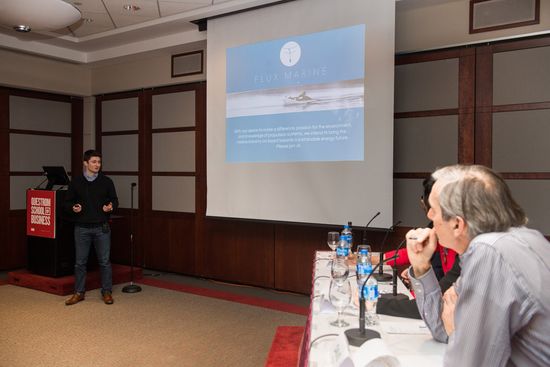 Charcoal Magazine: A student-published magazine that highlights student artists of color.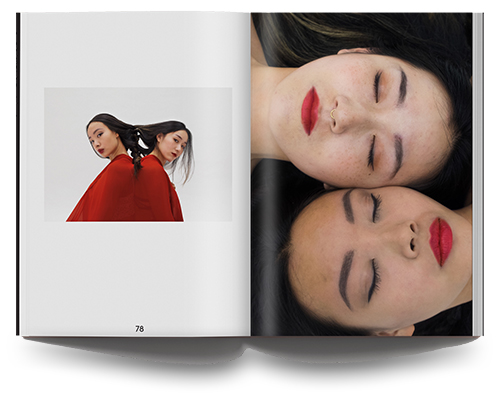 AR/VR Festival: That's Augmented Reality/Virtual Reality. The first festival was held by the AR/VR Club during Innovation Week 2018. The festival welcomed over 150 visitors to meet with Boston companies that are using and hiring in this field.
Bola: Working full-time from the BUild Lab, this alumni team is developing AI/voice-activated programming that can be used in the healthcare industry—for example, a Google Home add-on that dentists can use for hands-free note-taking.
Feminine Hygiene Product Initiative: A group of College of Arts & Sciences students are working on a proposal to have free feminine hygiene products in every BU bathroom. Innovate@BU is supporting them with coaching and mentoring.
Mary's List: Winner of Innovate@BU's second annual Cannabis Start-up Competition, an online hiring platform for the cannabis industry.