COM alum and author of new encyclopedic book on David Bowie picks five overlooked tracks
books
Underrated Bowie
COM alum and author of new encyclopedic book on David Bowie picks five overlooked tracks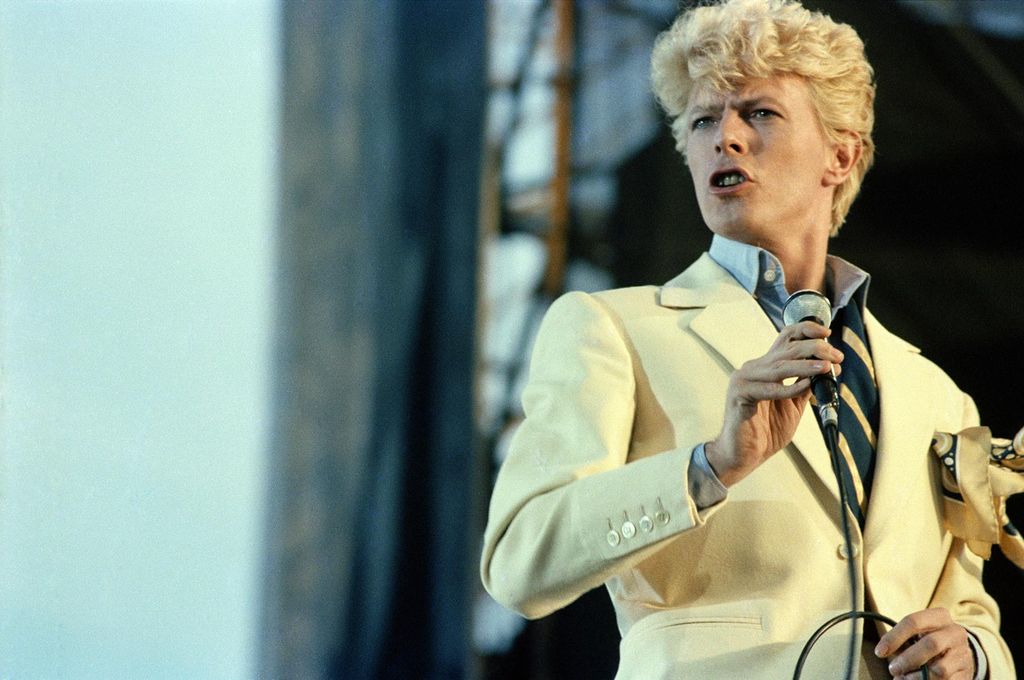 Chris O'Leary spent much of the last decade with David Bowie, just not in person. He never met the rock star, who died in 2016 at age 69, and saw him only from a distance—on a concert stage.
But in February, O'Leary (COM'94) published Ashes to Ashes: The Songs of David Bowie, 1976–2016 (Repeater Books, 2019), a forensic dive into every Bowie track of the period: when and where each was recorded, personnel, release dates, chart positions, musical and lyrical analysis, and behind-the-scenes context, all rolled up with O'Leary's commentary. It's the 700-page follow-up to Rebel Rebel (Zero Books, 2015), which covered Bowie's work from 1964–1976. Both books are an outgrowth of a blog O'Leary started in 2009, Pushing Ahead of the Dame (the Dame being one of the mercurial musician's many monikers), and together they offer a granular view of one of the most brilliant, influential, and sometimes perplexing careers in rock.
Except for Bowie's 1980s grab at global megastardom with "Let's Dance," the songs in Ashes to Ashes tend to be less widely known than his earlier hits. We asked O'Leary, a freelance journalist who lives in Easthampton, Mass., to pick five underappreciated tunes in Ashes to Ashes.
An outtake from the mid-1970s Low sessions cowritten with producer and musician Brian Eno, released on a 1991 reissue. O'Leary: "It's a very beautiful song, very beautiful melodically, and the culmination of the thing Bowie was doing in this period, having lyrics that weren't quite set in stone, very phonetic, with a lot of homonyms, so it's this blur of language. "
Title song of the 1986 animated film. "It's a cartoon based on an antinuclear–war book by Raymond Briggs. It's horrific, in a very British way, about an old couple dying of radiation sickness after a nuclear war starts. It's real cheery. But the title song Bowie did for it is gorgeous, and he sings it with a depth and solemnity that adds to the tragedy.
From the band Tin Machine's 1989 eponymous debut album. "It's short, it's catchy, it's punchy. It's one of the most punk things Bowie ever did. And it's very, very funny. It's Bowie in this East End London voice, the voice of a guy who's not a religious believer at all, but his girlfriend is like a Pentecostalist, and he has to pray with her all the time, and it's starting to drive him crazy."
4.
"Strangers When We Meet"
Recorded for the Buddha of Suburbia soundtrack and later redone for the album 1. Outside. "It's a great Bowie melody, it's poignant, he sings it very well on both versions, and in both cases it just didn't quite connect. I feel if people heard it, they'd be like, 'Wow, that's a classic Bowie song.'"
A bonus track on 2013's The Next Day. "It's short, it's moody and strange, and very compelling, mysterious in ways the other songs on that album aren't. A sprightly, dancing, secretive song that might get lost."