Nine Safety Precautions for the New Comm Ave Cycle Tracks, a Safeguard That Poses Risks as People Get Used to It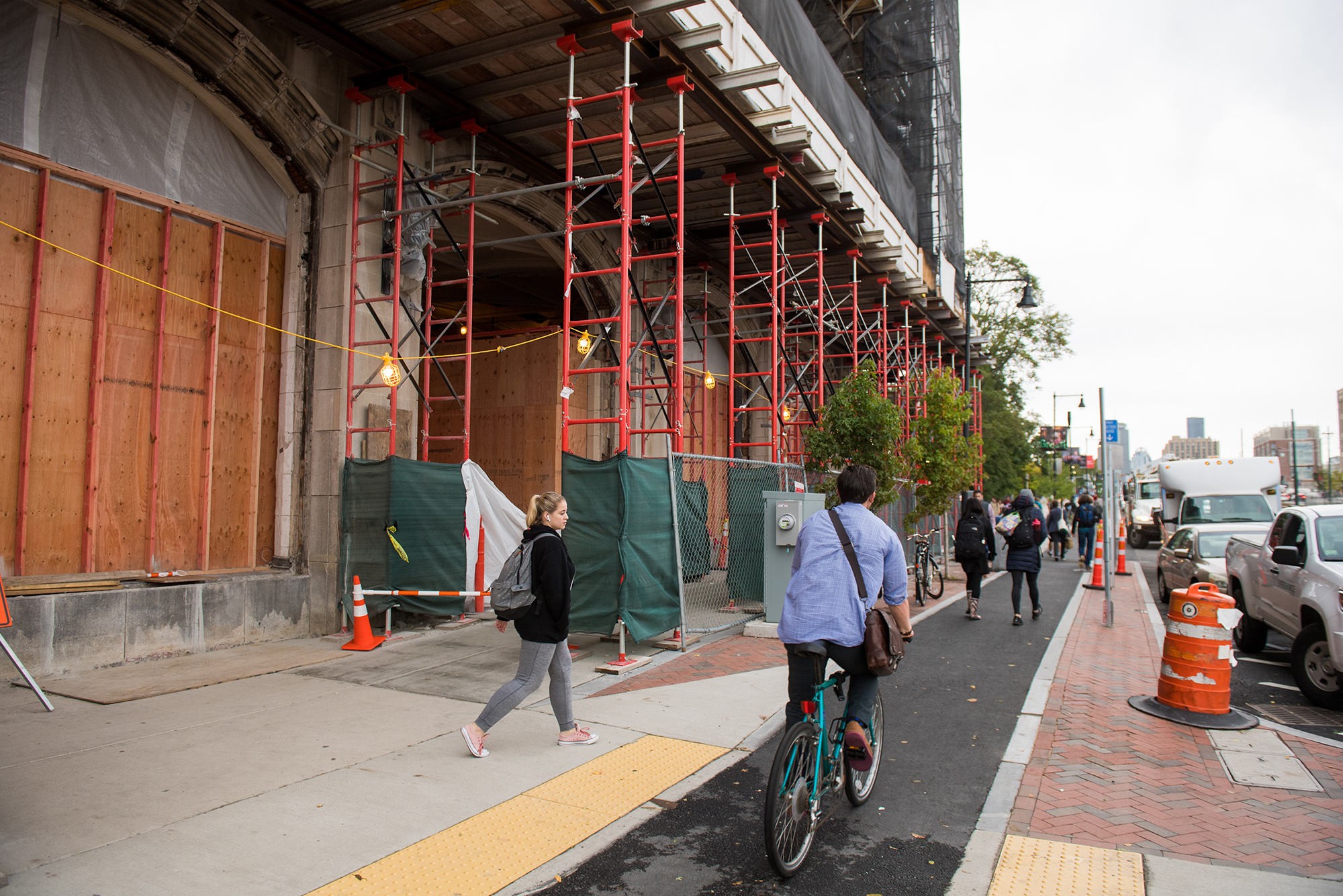 Bike Safety
Comm Ave's New Bike Lanes: Nine Safety Tips You Need to Know About
Cyclists are safer, but a recent incident highlights that pedestrians can be at risk
Protected bike lanes on Commonwealth Avenue, hailed as a safety victory when the state approved them three years ago, have taken many cyclists out of the traffic flow on one of Boston's more treacherous major boulevards.

But the bike lanes, created after lobbying by cycling advocates, have also introduced a new danger. To pedestrians. Speeding and wrong-way cyclists, and even those who are traveling slowly and safely in the proper direction, are experiencing close encounters with inattentive or distracted pedestrians in the tracks, not to mention unpermitted travel by skateboarders and wheelchair users.
Pedestrians accustomed to looking both ways when crossing streets are still adjusting to doing the same when crossing bike lanes, which have been increasingly busy with the growing popularity of Blue Bikes and other short-term bike rental services.

---

"It's a shared space, and we need to be very vigilant regarding safety."

---
Whether you travel on foot, on two tires, or on four wheels, here are nine things you should know to keep safe in and around this new addition to Comm Ave's infrastructure.
The lanes—positioned between the sidewalk and recently installed, concrete-and-brick buffers—line both sides of Comm Ave from the BU Bridge west to Alcorn Street, near Packard's Corner. They separate bikers from parked cars and moving traffic along Comm Ave. But last week, a BU employee fell and broke her wrist after a brush with a cyclist riding a Blue Bike in the protected lane. It's the first report of a lane-related injury, according to the Boston University Police Department.
Pedestrians should look both ways before crossing a bike lane.
"I have seen close calls, mostly pedestrians stepping into the bike lane without looking for bikes or realizing they were leaving the sidewalk," says Carl Larson, BU Parking & Transportation Services transportation demand management and marketing manager.
"Before, I had to keep a keen eye on cars," says cyclist Benjamin Drevitch (CAS'22). "Now I need to keep a keen eye on the sidewalk to see pedestrians who aimlessly wander into" the lane. Cycling to class and to see friends, Drevitch finds that the lanes improve overall safety, but "there's nothing much the city can do to prevent pedestrians from wandering."
The protected lanes are one-way.
Cyclists should be going with the traffic, not against it. If you're cycling in the lane and other bikers—and the nearby cars—are going in the opposite direction, you should be in the lane on the other side of the avenue.
There's a speed limit.
Cyclists are restricted to the 25-miles-per-hour limit on Comm Ave, Larson says. The lanes are legally open to certain small vehicles, such as mopeds, that can't go faster than that speed, he adds.
"People on bikes should not expect to ride as fast on the new bike lane as they might have in the street," he says. "If the bike lane is too slow and chaotic for them, they are legally allowed to ride in the traffic lanes and skip the bike lane altogether."
Bikes and other permitted vehicles only.
By law, e-scooters such as Lime and Bird scooters, skateboarders, and wheelchair users aren't permitted to travel in the lanes.
Cyclists should slow down at intersections and keep an eye out for turning cars and trucks.
Larson's lie-awake-at-night concern is the intersection of Comm Ave and St. Paul Street, where drivers "don't necessarily realize that they are required to yield to people in the bike lane before turning [onto St. Paul]. Eastbound riders are particularly at risk, because the hill allows them to travel faster than a motorist might expect, making them hard to notice before turning." In 2012, before the protected lanes were built, cyclist Christopher Weigl (COM'13) died at the intersection in a collision with a tractor-trailer.
Parking & Transportation Services offers free front and back bike lights, which are legally required during nighttime riding.
"There's nothing wrong with using them during the day, too," says Larson. To pick up a free light, stop by the Parking & Transportation office, 1019 Comm Ave, or Judicial Affairs, 25 Buick St., during regular business hours.
Parking & Transportation Services and Judicial Affairs also offer free bike bells to students and employees.
Ringing a bell is a "polite way" to warn pedestrians you're approaching, Larson says.
Pedestrians, meanwhile, must use a crosswalk to get across Comm Ave whenever one is available.
Riding in the protected lanes, part of the ongoing $20.4 million Comm Ave upgrade, requires utmost caution.
"Conditions still change frequently, and they will occasionally be blocked off at various points," Larson says. There may be some repositioning of biking traffic lights and new pavement markings added, such as crosswalks across the bike lanes, arrows, and such.
One example: pedestrians recently have been detoured into the lanes to get around construction work in front of the College of Fine Arts (855 Comm Ave) while cyclists were detoured into the street. The BUPD posted a detail there to assist pedestrians, says Kelly Nee, BUPD chief.
The cyclist lanes are public property (BU doesn't own them), she notes, and "these are complicated enforcement issues that need collaboration. It's a shared space, and we need to be very vigilant regarding safety."