The Next Campaign: BU's Strategic Plan Will Get a Jump on Its Priorities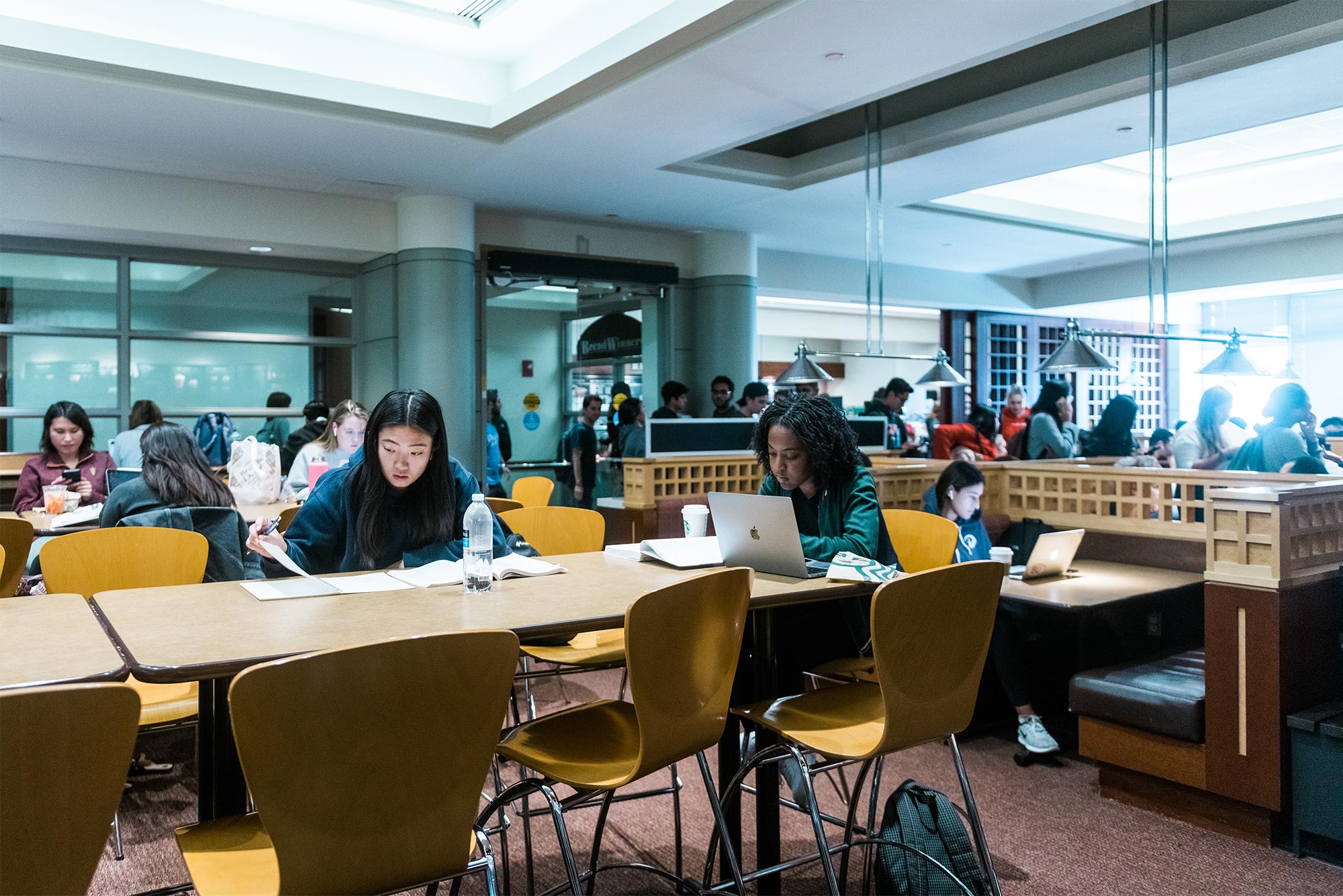 University News
The Next Campaign: BU's Strategic Plan Will Get a Jump on Its Priorities
Provost Jean Morrison on planning for BU's next decade
It's early, but BU's Board of Trustees already has one New Year's resolution for 2020: consider and ratify an updated strategic plan that will chart the University's coming decade, from academic and research priorities for investment to the headwinds blowing in higher education and global developments.
While broadly thematic, the plan will touch on matters that have implications for future fundraising campaigns, though it's not a blueprint for those, says Jean Morrison, University provost and chief academic officer. She chairs a 19-person task force of faculty and staff that has held listening sessions around BU's campuses to get input on what will be only the second strategic plan in University history (the first was adopted in 2007).
Morrison spoke with Bostonia about what the plan will—and won't—say about the next BU money-raising drive.
Bostonia: What will be in the strategic plan regarding future campaigns?
Morrison: The strategic plan will provide the framework for how the next campaign will consider priorities for the University. We will lay out where we want to prioritize our efforts for BU to not only continue its ascent in stature, quality, and reputation, but also how we continue to be a destination for undergraduates, graduate students, and faculty. And that setting aside of resources involves both how we allocate money within the context of our budgets and how we hope to engage in the context of a campaign.
Anything about the scheduling or goal of that next campaign?
No. Those will be defined by the president, the campaign steering committee, the Board of Trustees, and the senior vice president for development.
What will be in the strategic plan requiring support from the next campaign?
One of the elements that was important in the last campaign, and will no doubt be important in the next campaign, is our capacity to raise funding for endowed professorships. You could argue that it's a necessity to have more endowed chairs to attract and retain faculty. [Beyond that], it's too early to tell.
Will the plan address the University's dependence on tuition?
We've looked at alternative sources of income, and the campaign is certainly increasing our endowment. However, 63 percent of our annual operating budget comes from tuition. We don't necessarily see that changing over the arc of the next strategic plan.

The plan won't say we're going to need more endowed professorships, so we're going to seek donations for that, or whether the next campaign will launch as soon as the current one ends. A good strategic plan is not a wish list.

What are the big themes you heard at the listening sessions?
Our ability to support faculty and their research, scholarship, and creative work so that they can be highly effective and excel and compete in their disciplines. A lot about the desire on the part of staff and faculty alike for a stronger sense of community. Diversity, equity, and inclusion came up. Capacity for our students, when they leave BU, to be prepared to operate in a globally connected environment, aware of culture and finance and commerce.

And how the University needs to ensure that we're providing appropriate support for behavioral health, mental health, and wellness services to our students. We've heard the desire to be nimble, for the University to be able to launch programs without years of planning.

Finally, one of the other important ones that has to emerge as an important element is our capacity to engage in offering online degrees and programs and credentials. Metropolitan College has been a leader in that area, and we're partnered with [the online education platform] edX. [BU announced in July that the Questrom School of Business will team with edX to offer an online BU MBA worldwide beginning in fall 2020.] But our capacity from our schools and colleges to engage online—it's not where it should be.