Guide to BU's 145th Commencement Weekend
Boston Pops, riverboat cruise, and more in lead-up to Sunday's big day
This weekend, approximately 50,000 students, friends, and family are expected to attend the various Class of 2018 celebrations that kicked off Thursday and culminate with the 145th All-University Commencement on Nickerson Field at 1 pm Sunday, when an estimated 7,072 students will be awarded diplomas and certificates.
Graduates who have not yet done so can pick up their caps and gowns on the fifth floor of the Barnes & Noble@BU, 660 Beacon St. Bachelor's and master's degree candidates must purchase their gowns; doctoral candidates rent theirs. To avoid late charges, rented doctoral regalia must be returned to the bookstore by Wednesday, May 30. The University will withhold transcripts for graduates who do not return rented regalia.
Security is expected to be tight on campus throughout the weekend. The BU Police Department has issued strict guidelines for both graduates and guests. Find details here. Find information about first aid and emergency services available during Commencement Weekend here.
BU parking lots and garages will be open and free of charge throughout the weekend. On Commencement Day, visitors parking on the east side of campus can travel to Nickerson Field using a special Commencement BU Shuttle service. All lots have accessible parking for individuals with disabilities; those who require accessible parking should call Parking & Transportation Services at 617-353-2160. Find more information about the disability services available here, including information about seating, individual accommodations, and wheelchair rentals.
Visitors are encouraged to use public transit and the BU Shuttle whenever possible to minimize traffic and demand for parking spaces. Starting Friday, a special Commencement shuttle will run on a continuous loop between Kenmore Square and the Track & Tennis Center, 100 Ashford St.: it will run from 7 am to 11 pm Friday and Saturday, and 7 am to 7 pm Sunday. Find a map of the shuttle route here. The MBTA Green Line B trolley runs up and down Commonwealth Avenue. Check here for MBTA maps and schedules. Find more information about transportation here.
Individual school and college convocations began May 17, and run through Sunday, May 20. Information about each school's convocation, including the time and location of individual ceremonies, can be found here, along with contact information for each school's convocation coordinators, who are available to answer questions about a specific ceremony. No tickets are required to attend convocation ceremonies.
Saturday, May 19
Riverboat Cruises on the Charles
A trip down the Charles River is an ideal way to introduce your family and friends to the magic of Boston. The Charles Riverboat Company's cruises offer spectacular views of Boston and Cambridge. Boats depart from the Deerfield Dock, with access across the footbridge on Silber Way. The cruises will run rain or shine. Tickets are $10 per person and must be purchased in advance; find ticket info here. Boats begin departing at 9:30 am, with the last departure scheduled at 2:25 pm. Cruises are approximately 30 minutes long. Tickets can be purchased at the Warren Towers front desk, 700 Commonwealth Ave., on Friday, May 18, from 8 am to 8 pm, and Saturday, May 19, starting at 8 am.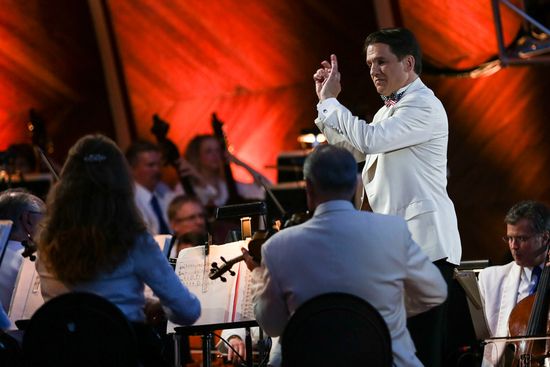 104th BU Night at the Pops
One of BU's oldest and most popular Commencement traditions is BU Night at the Pops. Maestro Keith Lockhart (Hon.'04), now in his 23rd season as Boston Pops conductor, will conduct the concert at Symphony Hall, 301 Massachusetts Ave., at 8 pm. Tickets range from $25 to $96 and can be purchased here or at the Warren Towers front desk, 700 Commonwealth Ave., on Friday, May 18, from 8 am to 8 pm, and Saturday, May 19, from 8 am to 3 pm. Complimentary shuttle service from 700 Commonwealth Avenue is provided to and from Symphony Hall starting at 7 pm.
Sunday, May 20
Baccalaureate Service
All graduates and their families are invited to attend the annual Baccalaureate service at Marsh Chapel at 11 am. Carmen Yulín Cruz Soto (CAS'84), the mayor of San Juan, P.R., will deliver the Baccalaureate address, and Robert Allan Hill, dean of Marsh Chapel, will lead the interdenominational service. University President Robert A. Brown and Jean Morrison, BU provost, will take part in the service as well. Music will be performed by Scott Allen Jarrett (CFA'99,'08), the Marsh Chapel Choir, and the Majestic Brass Quintet. Information about other on-campus worship services can be found here.
145th All-University Commencement
The 145th All-University Commencement begins promptly at 1 pm on Nickerson Field, rain or shine. Tickets are not required for admission and there is no limit to the number of guests. Seating is first-come, first-served, and attendees are encouraged to arrive at the field no later than noon, as the stands fill quickly. Designated areas will be reserved for guests with disabilities. The Commencement ceremony will last about two hours.
Guests and bags will be screened. Graduates must carry their caps and gowns to the ceremony to expedite screening, and bag size is limited to 12″ x 12″ x 6″. Oversized totes, backpacks, briefcases, and wrapped presents will not be allowed on the field. There will be an express lane for guests not carrying a bag.
Speakers and Honorary Degree Recipients
John Lewis, the iconic civil rights leader and a US Congressman representing Georgia's fifth congressional district, will deliver the University's 145th Commencement address and will receive an honorary Doctor of Laws.
Carmen Yulín Cruz Soto (CAS'84), mayor of San Juan, P.R., will deliver the Baccalaureate address Sunday morning. She will receive an honorary Doctor of Laws.
Others receiving honorary degrees are: Vibha Bakshi (COM'93,'96), an award-winning filmmaker and journalist, Doctor of Humane Letters; Anthony S. Fauci, director of the National Institute of Allergy and Infectious Diseases, Doctor of Science; and Zhang Yimou, a leading Chinese filmmaker, Doctor of Humane Letters.
Webcast
Those unable to make it to Nickerson Field for the All-University Commencement can watch a live broadcast of the ceremony here starting at 1 pm.
It will also be broadcast live on WBUR 90.9 FM.
Find more information about Commencement here.
Alex Pena can be reached at alexgp97@bu.edu.