What Massachusetts Voters Need to Know about 2018 Ballot Questions
Here's a little help in figuring out Tuesday's three referenda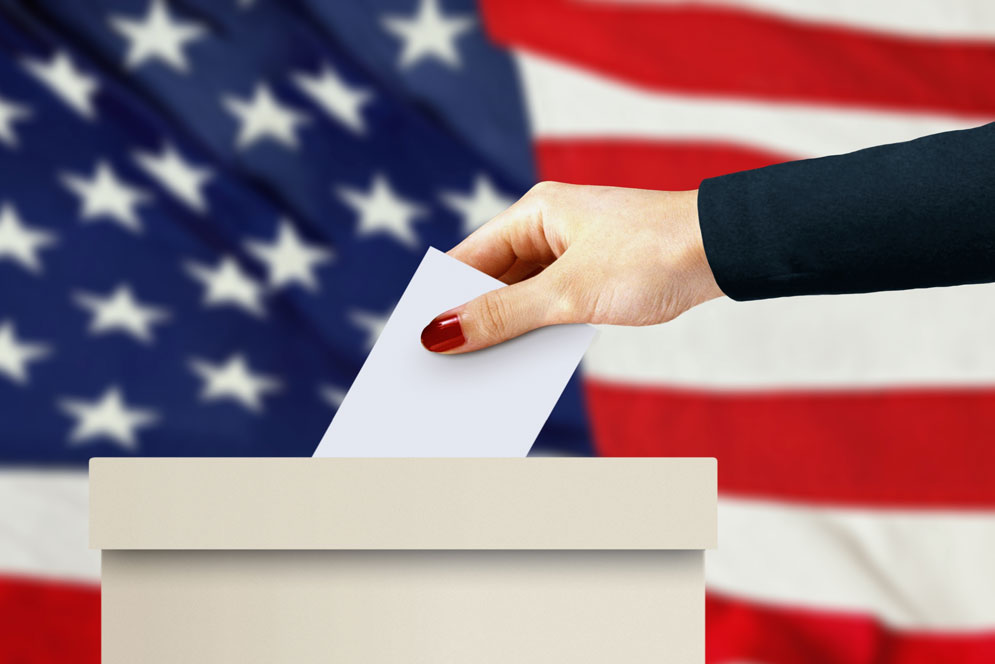 Takeaways:
Question 1: restricting the number of patients assigned to a nurse
Question 2: studying ways to roll back the Supreme Court's Citizens United decision
Question 3: retaining protections for transgender people
---
If you've watched local TV even a bit over the last few weeks, chances are you've seen ads featuring nurses firmly explaining why they and their colleagues support Question 1 on Tuesday's Massachusetts ballot, which would limit how many patients can be assigned to a single nurse.
But wait just a minute, and another ad pops up with a different group of nurses explaining why they're against Question 1.
Those bombarded by the commercials won't be surprised to learn that collectively the two sides have spent more than $27 million in the campaign. Many are left wondering what most nurses really think.
Whether to limit the number of patients assigned to nurses is one of three questions on the Massachusetts ballot this year. Because voting in this year's midterm elections is seen as a referendum on President Trump, voter turnout is expected to be higher than usual.
Unsure what the ballot questions are about? BU Today has put together a quick rundown on the three questions and who's on which side.
It's about quality of care. Or profits. Or both.
Question 1, put forth by the Massachusetts Nurses Association (MNA), would limit the number of patients that could be assigned to a single nurse. The actual rules would depend on the type of care the patients require—for example, a maximum of four medical or surgical patients could be assigned per nurse—with fines up to $25,000 a day for hospitals that fail to comply. Currently only intensive care unit staffing is regulated that way.
The MNA, the union representing about a quarter of the commonwealth's nurses, calls its campaign the Committee to Ensure Safe Patient Care and says the new regulations would protect the public by preventing hospitals from overassigning patients to nurses to keep costs down and protect profits. More of a nurse's time per patient means better care, they argue. They tout an April phone survey where 84 percent of nurses supported the question.
The measure is opposed by the Coalition to Protect Patient Safety, a group backed by the commonwealth's hospital industry, which says the regulations would cost many millions of dollars, escalating healthcare costs by requiring the hiring of thousands more nurses. And its ads—featuring nurses and members of a supervisory nurses' group—assert that the rules would also hurt care, forcing emergency rooms to refuse patients when limits are reached and hospitals to shutter unprofitable wards.
According to figures available last week from the Massachusetts Office of Campaign and Political Finance, the Committee to Ensure Safe Patient Care (the yes side) has raised more than $11 million, while the Coalition to Protect Patient Safety (the no side) has raised more than $25 million.
A WBUR poll conducted last month showed voters about evenly split over the question. A yes vote would mean that the new limits would go into effect on January 1, but anyone who's seen what it takes to get a regulatory framework set up in Massachusetts—such as implementing the sale of recreational marijuana—knows that it will likely be weeks or months before enforcement begins.
Even a quixotic effort has to start somewhere
The same WBUR poll showed strong voter support for Question 2, which would create a state commission to recommend amendments to the US Constitution that would establish that corporations do not have the same free speech rights as individual citizens and that campaign finance can be regulated. Essentially this is an attempt to roll back the Supreme Court's 2010 Citizens United decision, which opened American political campaigns to a new era of corporate spending and PAC money influence.
Ironically, perhaps, ad spending on this question has been minimal. Supporters of The People Govern Not Money Initiative, which is driving the ballot question, have raised just over $200,000, while their opponents, No on Two for Freedom of Speech, have not reported raising or spending anything. Perhaps both sides know that forming a commission to recommend Constitutional amendments is at best the first step on a long road, and perhaps more symbolic than anything.
A tricky question on gender
The WBUR poll also showed strong support for a yes vote on Question 3, which would retain the state law that protects transgender people from discrimination in public places and allows them to use restrooms and other public accommodations that match their gender identity (rather than the sex on their birth certificate).
Supporting a yes vote is the Freedom for All Massachusetts coalition and its Yes on 3 campaign, which is running an ad featuring a Massachusetts father and his transgender teenage son talking about why the protections matter.
The question was put on the ballot as the result of a campaign by the conservative Massachusetts Family Institute called Keep Massachusetts Safe, which paints a picture of sexual predators taking advantage of the law to access restrooms and locker rooms they don't belong in. Because of a quirk in the wording of ballot questions in Massachusetts, you will have to vote no on 3 to roll back the law. This question will be in the front of many voters' minds after President Trump announced a couple of weeks ago that he may change the government definition of gender to recognize only sex assigned at birth, rolling back transgender protections.
Keep Massachusetts Safe has raised more than $442,000 to convince voters to repeal the law that provides protection to transgender people, while the Freedom for All Massachusetts group has raised substantially more— nearly $5 million—to persuade voters to keep the law in place.