Alumni Weekend 2018: Building a Community
More than 3,000 alums celebrated old memories while connecting with new BU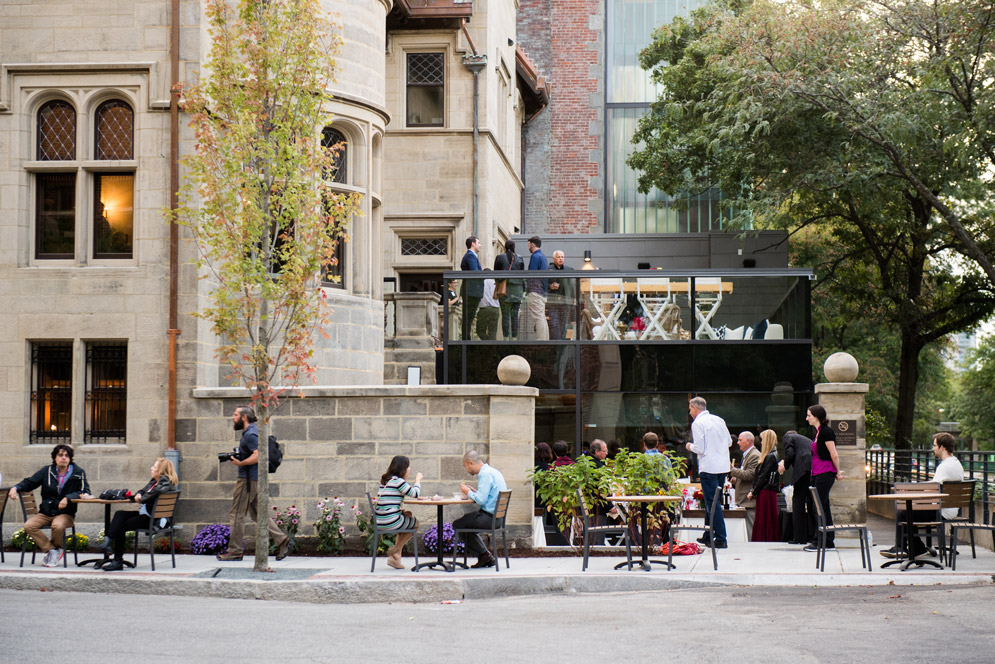 Themes of hope, renewal, and community echoed throughout Alumni Weekend 2018 as Boston University honored distinguished alumni and opened the doors to the Dahod Family Alumni Center.
More than 3,000 alums returned to campus September 20 to 23 for Alumni Weekend reunions, receptions, awards ceremonies, tours, and more.
One series of events focused on the legacy of BU's black alumni, such as Martin Luther King, Jr. (GRS'55, Hon.'59) and Howard Thurman (Hon.'67), dean of Marsh Chapel from 1953 to 1965 and the first black dean at a predominantly white US university. At Friday's Celebration of Black Alumni reception, President Robert A. Brown welcomed alums back to campus and described some of the changes that "give us a much greater sense of community and presence" on Comm Ave. One of those changes is the relocation and expansion of the Howard Thurman Center for Common Ground, from the George Sherman Union to 808 Commonwealth Avenue.
"There is no space that's more central and more visible," Brown said. "It shows the sign of the growing diversity of our student body, the importance we put today on the community of our students and staff and faculty, and the commitment we have to being this very unique residential campus in the heart of the city."
Two other investments in community are the admissions reception area in the Alan and Sherry Leventhal Center and the Dahod Family Alumni Center, which has undergone a top-to-bottom 15-month renovation and celebrated its grand opening during Alumni Weekend. Both were bustling on Saturday morning. Alumni streamed into the alumni center, long known as the Castle, to explore the new space. Around the corner, one tour group after another emerged from the adjoining Leventhal center, each filled with prospective students getting their first look at BU.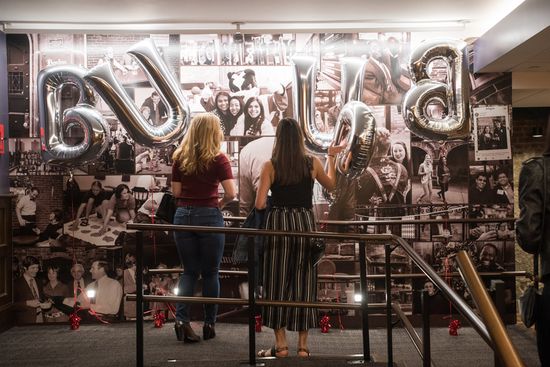 Ed Kazanjian, who over the years since graduating has visited the BU Pub, in the basement level of the Castle, was thrilled with the building. The Dahod Family Alumni Center includes gathering places for alums and a renovated Pub, now known as Fuller's BU Pub. "It looks spectacular," said Kazanjian (ENG'68).
At Saturday's Best of BU Luncheon, Brown touted the strength of the University, from the credentials of the 3,620 students in the Class of 2022 to the engagement of alumni. He also spoke of BU's recent merger with Wheelock College, forming Boston University Wheelock College of Education & Human Development. "That merger marks a renewal of our commitment to K through 12 education, and educating teachers for public education, which I believe is one of the most important things we can do for the future of this country," he said.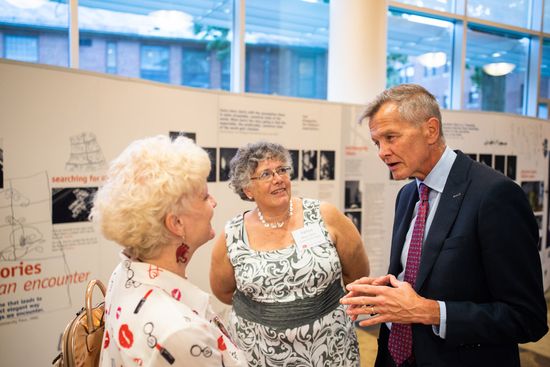 Following Brown's remarks, three alums were presented with Distinguished Alumni Awards, the highest honor bestowed by the BU Alumni Association: Binoy K. Singh (ENG'89), associate chief of cardiovascular medicine at Northwell Health–Lenox Hill Hospital in New York City and founder of the Imagineering Lab at the College of Engineering; Marylou Sudders (CAS'76, SSW'78), Massachusetts secretary of health and human services; and Bill Brooks (Questrom'86), a former NFL player, sports analyst, consultant, and active volunteer in his community. Erika Ebbel Angle (MED'12), founder of Science from Scientists and CEO and cofounder of Ixcela, received the 2018 Young Alumni Award.
Singh spoke of a mentor of his at BU. "About 35 years ago, there was this young professor in the College of Engineering," he said. "Unbeknownst to him, he became a role model for me. He was, is, and will continue to be an incredible educator and absolutely impressive motivator, a world-renowned innovator." Singh turned to Kenneth R. Lutchen, dean of ENG, seated on the stage beside the podium: "Thank you for serving as my primary inspiration and guide in a career of 30-plus years."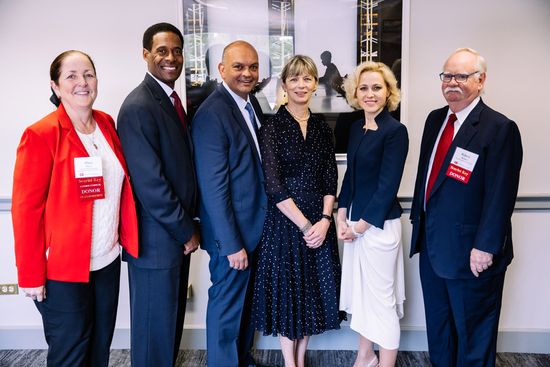 "The intangible that Boston University gave me is a home," said Sudders. "Boston University anchored me personally, academically, and professionally." She said the combination of humanities and psychology classes steered her into a career of social work. That, she said, "ignited my interest in public service and public policy."
Brooks expressed gratitude as well. "I'm just an individual who played football, played a game," he said. "I couldn't have played that game and I couldn't be up here without the support of a lot of people." He credited his parents with teaching him to help those in need, a value fortified by his experiences performing community service at BU. "Without BU, I couldn't be where I am today," he said.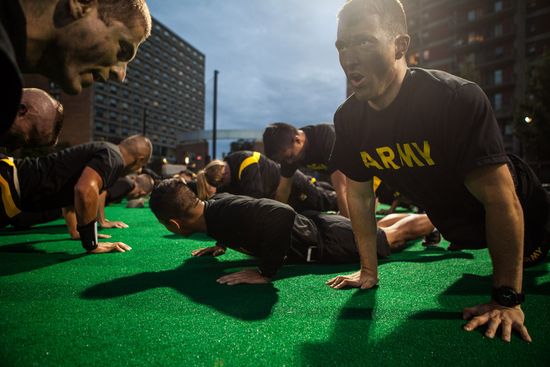 Angle, reflecting on the challenges and rewards of creating something new, recalled the frequent failures that eventually led to her success. "Building things is hard," she said. "When you start working on something, it's likely going to take longer than you think. Be more expensive than you think. Be way more difficult than you think. And could, frankly, flat-out fail. You will inevitably ask yourself, why did I bother? What's the point? But building is how we improve the world."
Time and again the theme of community surfaced as alumni reflected on BU's influence. "I came to BU in 1964, and it was the best decision I ever made," said Lawrence Carter (STH'68,'70,'79), dean of the Martin Luther King, Jr., International Chapel at Morehouse College, who was invited to deliver Sunday's interdenominational service at Marsh Chapel. Carter recalled the 1960s as a great decade, a time when the "giants of the Civil Rights Movement" provided inspiration to his generation. And at STH, the faculty was brilliant, he said. "They weren't just teachers, they were friends. I had so much fun I stayed for two more degrees. I will always love this place."
Marc Chalufour can be reached at mchalu4@bu.edu.