Rite of Passage 2016: Learning from Adversity
For Abbey Janeira (CAS'20), a medical condition, family life, has shaped her destiny
BU recently welcomed the 3,591 freshmen of the Class of 2020, each with a unique journey. Photojournalist Jackie Ricciardi wanted to capture some of their stories. So over the summer, she caught a couple in Boston and traveled to Connecticut and North Carolina to photograph another two as they prepared to leave home for their life's next chapter. She listened to them and their families as they talked about their dreams and fears and the events that have shaped their lives. BU Today continues last year's "Rite of Passage" series with the stories of four of the newest Terriers. We kick off with Abbey Janeira (CAS'20), and will bring you the other three photo essays over the coming weeks.
Abbey Janeira (CAS'20) is used to facing challenges. As an eighth grader, she was diagnosed with a chronic, often debilitating medical condition that led to frequent hospitalizations throughout high school and often left her feeling alone. Despite that, she says, she was able to maintain a 4.0 grade point average.
A year and a half ago, Janeira's family life changed dramatically when her mother decided to adopt five children from Bulgaria, all with special needs or critical medical issues. (She also has an older sister.) Where many would be daunted by the challenge of helping to care for so many siblings with pressing health care concerns, Janeira embraced it.
"When you're having a bad day and you're sitting there and feeling upset," she says, "they can tell and they just come up to you and give you a hug. It's not something you can replicate with anyone else."
Janeira says she's wanted to be a doctor her whole life, but that dealing with her own illness and that of her brothers and sisters has made her determined to become a pediatric surgeon and researcher. Her goal is to find a cure for spina bifida, a condition that has left her four-year-old sister, Addison, in a wheelchair. "It's made me more understanding of other people's situations as well as my own," she says.
When it came time in late August to leave her home in Cary, N.C., for Boston, Janeira was accompanied by four of her younger siblings, her mother, Noreen, and her service dog, Eevee, who entered her life eight months ago. Eevee—part Chinese sharpei, part golden retriever, and part whippet, can sense when Janeira's illness is about to flare up.
A biology major on a premed track, Janeira knows that more challenges lie ahead. She has already had to be hospitalized once since arriving at BU, but says that despite the difficulty of managing her own care and taking care of a growing dog, she's looking forward to putting down roots and forging close friendships.
"I know she's ready," says her mom. "She's so capable that she doesn't know how capable she is."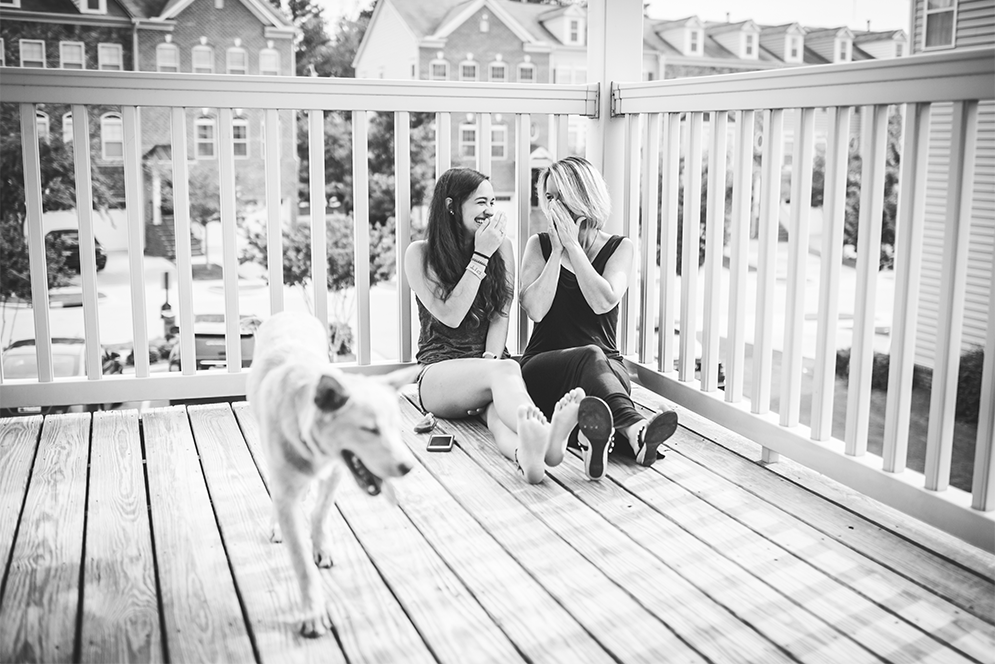 On her Siblings
"

I love taking care of them…It gives you a purpose other than being a teenager.

"
Abbey Janeira
Audio — 27 Seconds
On Watching Abbey Grow
"

Watching her unfold is going to be awesome.

"
Noreen Mulcahey
(Abbey's Mother)
Audio — 24 Seconds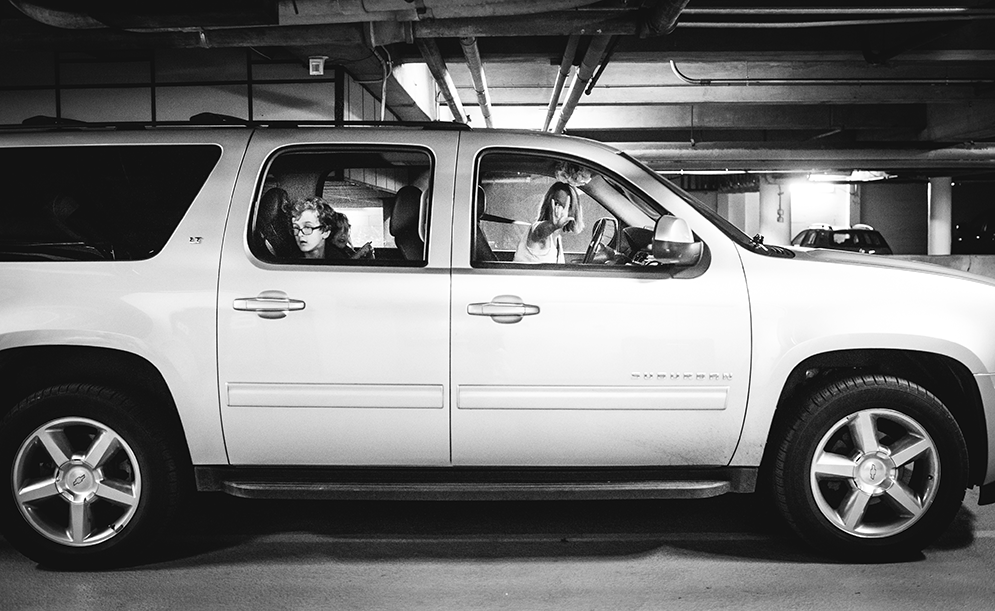 This Series
Also in
November 17, 2016

November 11, 2016

October 31, 2016