NSF Funds State-of-the-art MRI Scanner
$1.6 million from NSF for centerpiece of new Center for Cognitive Neuroimaging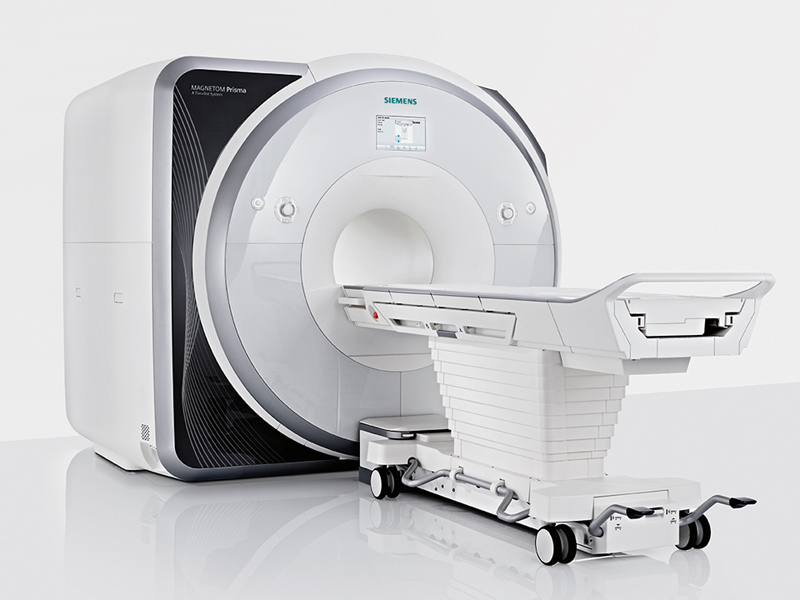 The National Science Foundation (NSF) has awarded Boston University researchers $1.6 million for a state-of-the-art Siemens 3 Tesla Magnetic Resonance Imaging (MRI) scanner, a fundamental tool for studying the brain and the centerpiece of a new Center for Cognitive Neuroimaging at BU. Chantal Stern, a BU College of Arts & Sciences (CAS) professor of psychological and brain sciences who will be the director of the new imaging center, is the principal investigator on the NSF grant. The imaging center will be housed in BU's new Center for Integrated Life Sciences & Engineering (CILSE), scheduled to open in spring 2017, which is intended to foster multidisciplinary, collaborative work among researchers from neuroscience, engineering, biological design, computational and computer science, and other fields in schools and colleges across the University.
"This award signals recognition by our peers and the NSF not only of the quality of our faculty and the work they are doing," says Vice President and Associate Provost for Research Gloria Waters, "but also that our vision of bringing together interdisciplinary teams—with the Center for Integrated Life Sciences & Engineering as the hub—will allow us to address the grand challenge of understanding the brain in unique ways."
The scanner will be used to advance research in BU laboratories focusing on the mechanisms and networks that support memory, attention, visual and auditory perception, navigation, and decision-making in the human brain. It will also be used by faculty who are pursuing basic research in human auditory neuroscience, speech production, and communications.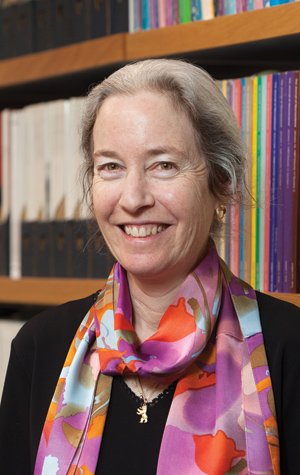 Until the new center opens, BU researchers will continue to use neuroimaging machines at other institutions around the city, says Stern, who is currently director of BU's Cognitive Neuroimaging Laboratory. "This award and the development of an imaging center will bring state-of-the-art imaging equipment to the Charles River Campus," she says, "and that's going to have a major impact on our ability to build collaborative teams that not only include these neuroimaging investigators who have been doing their scanning at other institutions, but allow them to interact more collaboratively with engineering and computational and computer science faculty. It will also allow us to more effectively train students here." Stern, who also directs BU's graduate program in Brain, Behavior, and Cognition and is a member of BU's graduate program in neuroscience, says she and her colleagues in cognitive and systems neuroscience are committed to training the next generation of scientists, especially those from underrepresented groups in STEM fields, and that the new scanner will help them broaden their efforts in this area.
In addition to housing the new Center for Cognitive Neuroimaging, CILSE will be home to the Center for Systems Neuroscience, the Center for Memory & Brain, the Biological Design Center, and the Center for Research in Sensory Communications & Emerging Neural Technology (CRESCENT). In awarding the grant for the MRI scanner, the NSF noted BU's strong commitment to strengthening basic cognitive and systems-level neuroscience research as well as the close ties among its life sciences and engineering faculty. The University has made significant investments in neuroscience by recruiting new junior faculty, including a number of faculty who primarily use neuroimaging research methods. These junior faculty include Jason Bohland, an assistant professor of health sciences and speech, language, and hearing sciences at Sargent College of Health & Rehabilitation Sciences; Tyler Perrachione, also an assistant professor of speech, language, and hearing sciences at Sargent College; Sam Ling and Joseph McGuire, who are both CAS assistant professors of psychological and brain sciences, and Karin Schon, who is an assistant professor of anatomy and neurobiology at the School of Medicine.
One of the shared goals of the Center for Systems Neuroscience and the new Center for Cognitive Neuroimaging is to better understand how different regions and networks of the brain interact and communicate with each other and how these brain systems relate to cognition and behavior. Reaching this goal will require multidisciplinary collaboration among scientists using cutting-edge experimental research methodologies, including advanced neuroimaging technology and other computational tools, says Stern. BU neuroimaging faculty, she adds, have developed strong collaborations that bridge the gap between animal, computational, and human research. In her proposal to the NSF, Stern noted that the new MRI scanner and its placement within CILSE "will foster neuroscience research that does not adhere to the traditional human-animal divide, allowing the development of models that link the understanding of neural circuits to cognition and behavior."