Harborwalk Sounds: Free Waterfront Concerts Each Thursday
ICA, Berklee College of Music pair up for summer series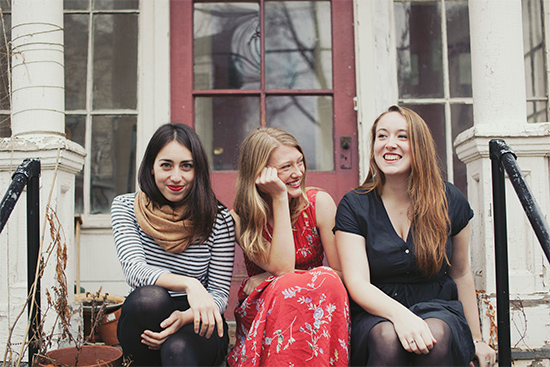 Harborwalk Sounds, the free outdoor summer concert series held each Thursday night at the Institute of Contemporary Art, offers a pleasant, relaxing way to unwind after a hectic day at work. Featuring some of the city's most talented young musicians, the series is a collaboration between the museum and the Berklee College of Music and draws on students, faculty, and alumni from the college. Among the genres represented this summer are world music, R&B, jazz, and electronic music.
This week's performance is by the Boston-based folk trio Lula Wiles, comprising musicians Isa Burke, Ellie Buckland, and Mali Obomsawin. The group is known for its distinct blended sound (the three switch instruments and lead vocals throughout their concerts) and for presenting a mix of traditional ballads and original contemporary Americana music.
The show promises to be a "whiskey-slap to the heart" filled with "effervescent vocal harmonies, deep musical chemistry, and evocative arrangements," according to the band's website.
Lula Wiles was named "Favorite Find of 2014" by Red Line Roots, a website covering Boston's folk, rock, bluegrass, and Americana music scene. The trio was also awarded a grant from the Cambridge-based Iguana Music Fund to help produce its self-titled debut album, released last month. Most recently, the group was nominated for Best New Artist at this year's New England Music Awards.
Harborwalk Sounds is every Thursday from the end of June through September 1 from 6 to 8:30 p.m. at the Institute of Contemporary Art, 25 Harbor Shore Drive, Boston. The performances are free and open to the public. Find a full list of performers here and hours and directions here. Find a list of upcoming exhibitions here and a list of upcoming events here. Email questions to info@icaboston.org or call 617-478-3100.
Jennifer Bates can be reached at jennb7@bu.edu.