Rite of Passage: Embracing "a New Family, Community, and Future Home"
For Wooyoun Lisa Hong (CAS'19, SED'19), excitement for what lies ahead
BU recently welcomed 3,625 freshmen, each with a unique journey to campus. Photojournalist Jackie Ricciardi wanted to capture them as they prepared to launch this new chapter. So over the summer, she traveled from Minnesota to New York to Boston's suburbs to photograph several members of the Class of 2019. They welcomed her into their homes and shared their dreams, fears, and the ways their families have shaped their lives. Parents spoke candidly about their anxieties and aspirations for their children. In our series "Rite of Passage," BU Today brings you four students' stories.
Wooyoun Lisa Hong says she's always felt out of place. Although she was born in Canada and raised in Minnesota, her parents are from South Korea, and she has spent many summers there. Growing up, Hong says, she was labeled "Asian" or "alien" (Canada) at home and "Americanized" when she visited Korea. She was frequently ridiculed for her given name.
Diagnosed with clinical depression in middle school, Hong (CAS'19, SED'19) recalls times when she couldn't look in the mirror because she felt so ashamed of who she was. But her love of music, in particular the cello, helped her get through what she calls her darkest days. She decided against bringing her cello to BU, but she's determined to find other musical outlets on campus.
Today, she's overcome her early struggles and is moving toward "an independent and ambitious" life. And asked if she'd go back and change anything about her life, she's quick to say no.
"This is my story," she says, "and it's as much a part of me as the color of my skin, the languages I speak, my multiple names, the places I've been, and the people I've met."
Now at BU, she says, "for the first time, I feel at peace and at home. I have found a new family, community, and future home, one that has opened its arms and embraced me…I couldn't be more excited for what's ahead."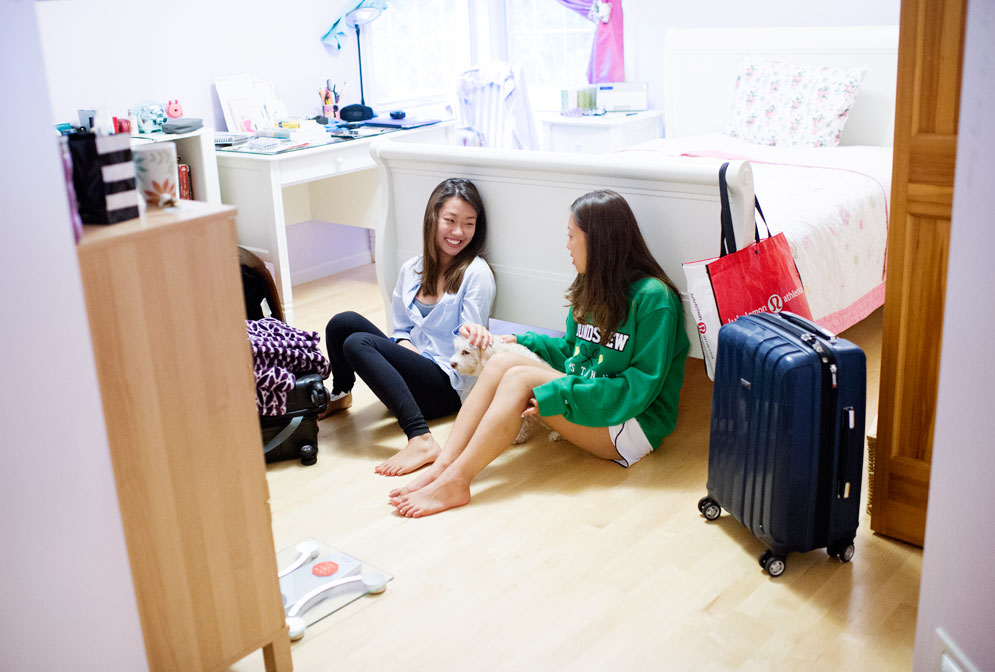 On What She Will Miss
"

[My parents] make some of the best Korean food I've ever had and I don't know any of the recipes.

"
Lisa Hong
Audio — 33 Seconds
On Playing Cello
"

There is poetry in that music.

"
Lisa Hong
Audio — 1 Minute 22 Seconds
On Missing Her Cello
"

As long as I have music in my life, I should be okay.

"
Lisa Hong
Audio — 39 Seconds
This Series
Also in
November 17, 2016

November 11, 2016

October 31, 2016