Bunion: BU's Own Onion
Student-run parody website takes off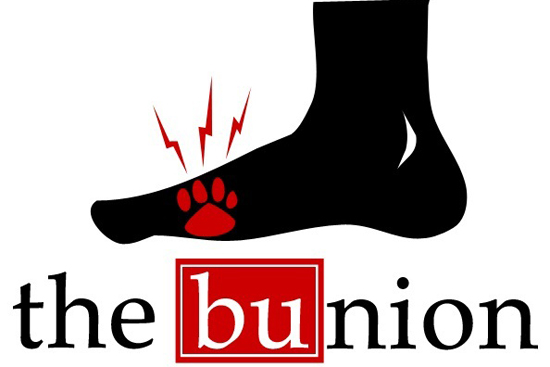 Did you hear about the BU freshman who bankrupted his family after discovering he could charge convenience points to his parents' credit card?
"I guess it kind of just got away from me," says Craig Westlow (CAS'17), whose family is now destitute. "I kept running out and just adding more and more of 'em. I love my new-found wealth."
Happily, the story isn't true. In fact, there is no Westlow family. The scenario was concocted recently by The Bunion, a student-run satire website based on The Onion, the genre's popular originator. The brainchild of Kevin Flynn, The Bunion zeros in on all that BU holds most dear and sacred—then pounces. Fashion trends, crime sprees, Dean Elmore—nothing is off limits.
"We write about life at BU, the things we notice just from walking around," says Flynn (CAS'14), a member of the improv group Slow Children at Play. "We try to make the stories as relatable as possible by focusing on the micro details that everyone can relate to."
Computer science major Flynn started The Bunion after an infamous April 2012 incident involving a not-to-be-named student publication whose April Fool's edition focused on a series of sexual assaults and robberies that had recently occurred on campus. The issue caused severe backlash and got national press coverage.
Being a fan of satire like The Onion and The Colbert Report, Flynn says the incident made him realize that many BU students were confused as to what satire was. "I was frustrated that it was BU's only representation of satire writing," he says. "I thought I could take a crack at it, and so I went for it."
The name Bunion pays homage both to The Onion and to being a pain in BU's foot, as illustrated in logo and motto ("We'll be with you every step you take"). Flynn also emulates The Onion's style of fabricating all sources and quotes. Now a year and a half old, The Bunion gets 4,000 to 5,000 page views in an average week and has over 1,200 subscribers on Facebook and 1,600 on Tumblr.
Some of the site's more popular items: the "news" that 14 people drowned in giant puddles on Comm Ave after a recent snowstorm; a story suggesting that President Brown isn't entirely sure who writes his emails anymore; and one about Dean of Students Kenneth Elmore (SED'87) having to take a job at Boston College after the BU archrival's latest hockey victory.
Last October, The Bunion published its most popular satire to date, "Rich Girl in Dining Hall Can't Even," which had 20,000 views and resulted in 150 people subscribing to the site in a single day:
Witnesses at 100 Bay State Road confirmed earlier today that affluent Boston University student Lauren Macintosh (COM'14) can't even.
"Ugh," said Macintosh, who still just couldn't, while standing in line for a sandwich. "Are you kidding? I literally cannot."
"What can she not even?" asked Rob Passmore, a flustered Bay State employee. "That's barely half a sentence!"
Story ideas are generated at pitch meetings held each Sunday in a College of Arts & Sciences classroom. Students come armed with headlines and take turns pitching their best ones. The headlines are entered into a Google Doc, and writers sign up for the ones they'd like to take on. Last week's headlines included "Student Makes It Late to SMG Blood Ritual," "Tour Group's First Jaywalk Did Not End Well," and "Charles River Will Be Renamed 'Chuck River' on Casual Fridays."
Articles are edited and sometimes punched up by Flynn before being published. For the 20 or so students who show up every week, pitching gives them a taste of how collaborative comedy can be: writers feed off one another's ideas and offer suggestions for making a headline funnier.
For April Fool's Day last year, Daily Free Press staff approached their Bunion counterparts with the idea of collaborating on a special edition. It worked so well that the two publications plan to join forces again this year.
Since Flynn graduates in May, he has asked veteran Bunion writers Jasper Craven (CAS'15, COM'15) and Marc Finn (COM'16) to take over. He hopes The Bunion continues to take the pulse of campus long after he leaves.
"Sometimes we post silly things to get a laugh, but when something happens on campus that is more evocative or controversial, people wonder what we're going to say about it," Flynn says. "It's important to have that range—to go from silly to thought-provoking and pointed. That's the whole point of satire."