Framingham Heart Study Carries on, Despite Budget Cuts
65-year-old core contract loses 40 percent of funding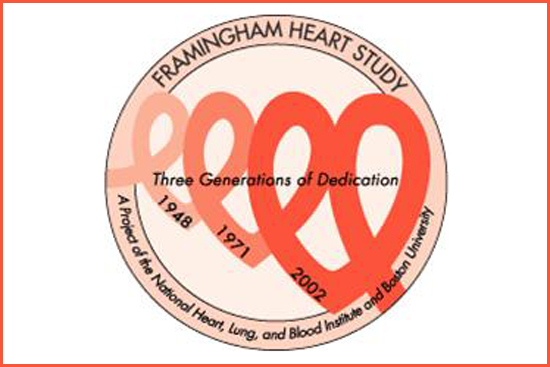 The Framingham Heart Study, the nation's longest running large-scale analysis of cardiovascular disease, is facing a budget reduction of $4 million, or about 40 percent of the money it receives through its core contract with the National Heart, Lung, and Blood Institute (NHLBI).
The study will remain open, but the cuts, which are effective Thursday, will force layoffs in November of 19 clinical and administrative workers, as well as the elimination of examinations and lab operations. The FHS, which began in 1948 with 5,209 residents of Framingham, Massachusetts as its subjects, has produced more than 2,850 papers and is credited with coining the term "risk factors" as well as saving or improving the lives of countless people.
The cuts are the result of both the automatic federal spending reduction known as the sequester and shifting budget priorities of the NHLBI, which is part of the National Institutes of Health.
"We generally receive a seven-year contract to conduct examinations of the Framingham Heart Study participants," says FHS principal investigator Philip Wolf and a professor at the School of Medicine. "In the past we have received approximately $9 million per year. Last month, we learned we would receive only a two-year contract renewal beginning April 1, 2015, for approximately half the usual amount, and no exams were included. Instead, contact between the participants and investigators was to be by mail with follow-up by telephone, and additional examinations were to be funded from as yet unspecified research grant submissions."
Wolf described the exams as "the lifeblood of the study." The exams, he says, maintain continuity, participant loyalty, and the opportunity to obtain medical information, from blood pressure to electrocardiographs to blood, urine, and cell specimens. They also collect information for ancillary research not funded in the contract, such as data on vascular stiffness, bone mineral density (for osteoporosis), physical activity, sleep, and cognitive performance (to track mental decline with age and time), as well as from brain MRI scans (for changes with aging and dementia).
"We have maintained outstanding participant retention over decades to a great extent by maintaining a strong relationship between Framingham participants and investigators," he says. "We fear that will be lost if no exam is done."
MED Dean Karen Antman points out that beyond the NHLBI contract with the FHS, BU faculty receive $6.2 million from other National Institutes of Health resources for research projects using Framingham's data. Other universities use the data as well. She says those funds cannot be used to make up the $4 million cut.
The NHLBI issued a statement acknowledging that broad-based budget reductions resulting in "cuts in our nation's investments in biomedical research are expected to slow the pace of scientific discoveries that advance human health.
"We value the remarkable history and contributions of the Framingham Heart Study," the statement said, "and trust that scientific innovations, technological advances, and the evolution of the field of epidemiology will enable this proud legacy of scientific discovery to continue."
In its six and a half decades, the FHS is distinguished by numerous research breakthroughs, including smoking's contribution to heart disease risk (1960); the benefit of physical activity, and the risk from obesity, in regard to heart disease (1967); heightened stroke risk from high blood pressure (1970); and the benefits of so-called good cholesterol in reducing death risk (1988). Just three years ago, the FHS found the first definitive evidence that a parent's stroke by age 65 increased the risk of stroke threefold in children. The same year, researchers also identified new genes behind risk factors for heart disease.
Control of heart-disease risk factors uncovered at Framingham "has significantly decreased deaths from cardiovascular disease in the US," Antman says. "The FHS also has trained a generation of medical epidemiologists who are now the leaders in their fields internationally." The FHS placed fourth on a Washington Post top-10 list of 20th-century medical advances, she adds.
Massachusetts' US senators, Elizabeth Warren and Ed Markey, are both working to reverse or mitigate the budget cuts. "Slashing critical federal investment in medical research jeopardizes the health of many Massachusetts residents while putting at risk tens of thousands of jobs in the commonwealth's innovation economy and the industries they support," Markey said in a statement. "We should be doubling NIH funding, not cutting it."
"We need to ensure that current budget constraints do not damage the Framingham Heart Study … [which] has saved lives by providing unparalleled insights into heart disease and advances in cardiovascular medicine," Warren said in a statement.
Meanwhile, Friends of the Framingham Heart Study, a nonprofit organization formed by study participants, is rallying to find business contributions to help offset the cuts.
Although there is great value to new, technology-driven research methods that were unimaginable at the FHS' birth, says Wolf, they can't replace its examinations. "While other approaches to population research and disease prevention, such as the use of big data, need to be pursued, there is clearly a role for studies such as Framingham," he says. "We continue to perform cutting-edge research in risk prediction, in defining subclinical and preclinical indicators of disease—ideal for preventive measures—as well as intensive and innovative genomic research. I will do everything I can to see the exams continue."