Ghost in a Red Hat
Death, friendship at center of Warren's new book of poems
When her close friend, the writer Deborah Tall, was diagnosed with terminal cancer, it was almost inevitable that poet Rosanna Warren would record snippets of their conversations and her own feelings of anguish in her notebooks. For Warren, recording in journals what she reads, sees, and hears is a way of making sense of the world. At the time, Warren says, she had no idea what—if any—of the material would find its way into her poetry.
But as Tall was dying in 2006, after repeated rounds of chemotherapy, Warren says she found some of her notes beginning to take shape as poems. After Tall's death, she went on to write a half dozen poems about her friend, which form the emotional center of her latest collection, Ghost in a Red Hat, a book she describes as something of a ghost story. The volume opens with a poem about Warren's mother appearing, apparition-like, 10 years after her death, and concludes with a poem about the ghost of Warren as a young girl.
But it is the series of poems that Warren has written about Tall that gives this collection its most powerful spectral quality. Poems like "For D.," "At the Lake," and "Notes" dissect the myriad ways that illness can draw friends together at the same time that it separates and distances them. These poems are filled with disembodied voices, a head bound in a lavender scarf "to hide the loss of hair," and faces leached of color.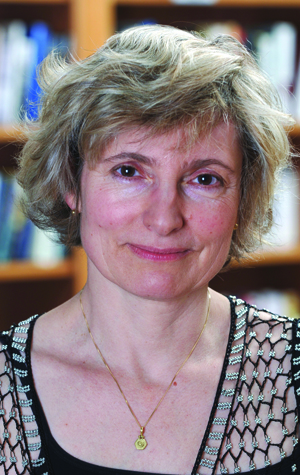 "For me," Warren says, "poems are, among other things, instruments of discovery for the writer. These were things I needed to discover about my friend, about my friendship with her, about myself, about my own kind of blindness." Some of the poems unflinchingly describe Warren's inability to hear what her friend really needs to say. In one poem, the ill friend confesses, "You know I may not come through this," to which the speaker responds: "'No, no, I can't let you,' not letting you / tell me what you needed to tell me."
Warren says that she wanted readers to get a sense of Tall's "generosity, her fullness of being." At the same time, she remained mindful of the dangers inherent in elegies. "The risk in writing elegy is that you're writing about yourself, you, the elegist, the survivor. And you're writing in some childlike way. You're saying, 'Look what I've lost. Comfort me.'" To guard against that danger, Warren made sure that Tall's voice was heard above her own. Initially, she had composed five poems about her friend, but when she looked at them together, she was dissatisfied. "My voice," she says, "was too predominant." So she wrote a sixth poem, titled "Aftermath," which begins with an epigraph from one of Tall's own poems and recounts a story that Tall related to Warren about seeing a fawn who had just been born as she, herself, was preparing to die. The poem ends with the two taking each other in: "One of you before, the other beyond fear. / Two creatures, side effects on one another, / headed in opposite directions."
In all her poetry, Warren says she tries to work through "some urgent knot in my own understanding of life that needs to be un-entangled." The act of writing about Tall and her illness was, says Warren, a way of making sense of "the complexity of friendship—the eddies of feeling, the blindnesses and selfishnesses that complicate even very close affection."
Ghost in a Red Hat is not just a collection of poems detailing Warren's private experiences. The book also includes poems of public, political, and historic subjects as well, including what she calls "an angry poem about the power of money" ("Porta Portese") and another expressing outrage over the American occupation of Iraq ("Fire").
For Warren, it was important not to limit the range of the collection. "Being is relational," she says. "We mean, insofar as we are connected to or disconnected from others, and in particular circumstances. The experience of one's self as an intimate life can't be understood as separate from the larger contexts of either nature or history and our fellow human beings."
This article was originally published in the 2011 issue of Research magazine.