Changing Lanes: Filmmaker to Beer Brewer
BU alum Garrett Oliver is a leader in the beer world
Garrett Oliver leads a tour of Brooklyn Brewery and tastes Brooklyn Local 1. Photos below by Nathaniel Boyle and Joseph Chan
How many careers does the average American worker have in a lifetime? The Bureau of Labor Statistics doesn't keep track, but we know that millions change careers at least twice. From what to what? You'd be surprised. This week, in "Changing Lanes," BU Today takes a five-part look at BU alums who studied for one career, but are now doing something radically different.
For Garrett Oliver, brewmaster and one-time aspiring filmmaker, the mental processes behind creating beer and making films are not all that different.
"Both require half-technical and half-artistic inspiration," says Oliver. "If you have lots of inspiration but not enough technical ability, you end up with something like a first student film—filled with passion, but you look at the screen and there's not a whole lot there. It's about having both sides of your brain working."
The two sides of Oliver's brain currently work overtime at Brooklyn Brewery, in (where else?) Brooklyn, N.Y., one of about 1,500 craft breweries that over the past 20 years have reengineered American expectations of what beer should taste like. Oliver is both brewmaster and vice president of production, and his taste buds and opinions make him a sought-after judge for events like the Great American Beer Festival, the Great British Beer Festival, and the Brewing Industry International Awards. He is a recipient of the highest award given within the U.S. brewing profession, the Brewers Association's Russell Schehrer Award for Innovation in Brewing, and in 2007 he was named by Forbes one of the top 10 tastemakers in the country for wine, beer, and spirits.
At BU, Oliver (CGS'81, COM'82) studied film at the College of Communication. He organized concerts at Walter Brown Arena with groups like the English Beat, R.E.M., and the Ramones ("I even got to take the band bowling in the basement of the GSU," Oliver remembers). After graduating, he moved to London and worked as a stage manager at the University of London student union. It was there he experienced his first beer epiphany: it was better in Europe.
"The beer in Europe was very different," he says. "I really fell in love with British beer. When I got back about a year later, I just couldn't drink American beer anymore."
He worked for HBO when he returned to the States and took his first steps toward correcting the great American beer problem: he started brewing his own. "I called my first beer Blast after an early 20th-century literary journal," he recalls. "It wasn't very good because the instructions that were given at the time told you how to make a cheap beer, not a good beer."
In 1987, Oliver cofounded the New York City Homebrewers Guild. Two years later he signed on as an apprentice at the now-defunct Manhattan Brewing Company, where he would move up the ladder to brewmaster.
Bringing beer back to Brooklyn
In the early 20th century, Brooklyn had 48 breweries, all of them thriving and most of them started by German immigrants. By 1976, every brewery had been shuttered. Brooklyn Brewery appeared on the scene in 1988, a hopeful venture of Steve Hindy, a former Associated Press correspondent, and banker Tom Potter. Oliver joined the team in 1994, a year the brewery produced 12,100 barrels of beer, roughly a tenth of the 108,000 barrels sold last year in 25 states and 17 countries.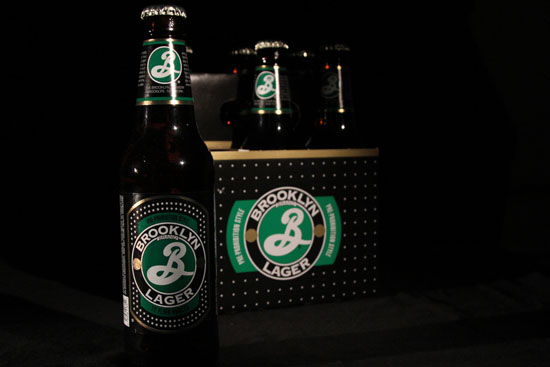 "I am essentially the chef," says Oliver, who is surrounded by new brewing equipment just off the boat from Germany. "All the beers, recipes, procedures, everything that has to do with the liquid, is my responsibility." Dozens of kegs of beer sit in the middle of the floor, and carbon dioxide tanks wait to give the beer its bubbles. A ribbon-cutting for the brewery's recent 15,000-square-foot expansion was presided over by New York Mayor Michael Bloomberg in February.
Oliver takes great pleasure in introducing Brooklyn Brewery's unusual beers to people who are used to more popular American beer. He has found that his Brooklyn Local 1 ("a gateway beer") appeals to many people who like beer but who don't think of themselves as "beer people."
"Local 1 is something that is very complex if you feel like paying attention," he says. "But if you don't, it's just bright, spritzy, and refreshing."
For those who do think of themselves as beer people, Oliver says, there are specialty brews like Cuvee de Cardoz, a wheat ale spiced with, among other things, ginger and chilies and infused with toasted coconut. His Brewmaster's Reserve series, a special line of beers produced in limited quantity, has a cult-like following on the beer lovers website BeerAdvocate.com. For the Brooklyn Manhattan Project, a beer based on the Manhattan cocktail, Oliver paired up with David Wondrich, a top mixologist and writer for Esquire magazine. It incorporates a mix of rye whiskey, sweet vermouth, and bitters.
When he isn't making beer, Oliver is either talking about it or writing about it. He is editor of the Oxford Companion to Beer, scheduled for publication in October 2011 and self-described as the most complete book about beer ever written. His popular 2003 book, Brewmaster's Table, about the art of pairing beer with food, is now in its fifth printing. The book recommends combinations like trying an imperial stout with dessert or a Belgian witbier with fish to bring out the light and citrusy flavors.
"Garrett Oliver is one of the true American craft beer evangelists," says Sam Calagione, founder and president of Dogfish Head Brewery and star of the Discovery Channel show Brew Masters. "His combination of brewing, culinary, and communication skills has contributed greatly to our vibrant and growing craft brewing community."
America's beer resurgence is evident as craft brewers continue to spring up around the country. And while Budweiser's sales slumped 9 percent between 2009 and 2010, craft brewers saw their sales climb 12 percent, the seventh consecutive year of outpacing the beer industry as a whole, according to Bloomberg Businessweek. More breweries, of all sizes, are operating in America now than before Prohibition.
Oliver recalls that when he started giving talks about beer 20 years ago, American beer was "essentially a joke everywhere you went." Now, he says, with more than a thousand new microbreweries, "American beer is clearly the place where people look for inspiration when it comes to brewing. You see a range of brewers and a range of creativity that's not equalled anywhere else."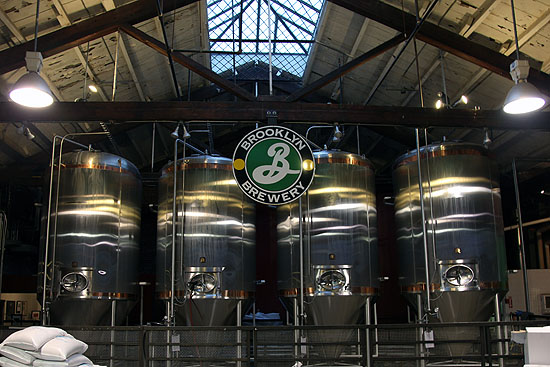 Amy Laskowski can be reached at amlaskow@bu.edu. Devin Hahn can be reached at dhahn@bu.edu. Joseph Chan can be reached at joechan@bu.edu.
Tomorrow "Changing Lanes" visits a former PR exec making six figures who now helps find homes for unwanted pets. Read more about body painter Diane Spadola (GSM'86) and sea lion trainer Daniell Hepting (CAS'89) here.