Culture on the Doorstep
Finding the exotic side of Boston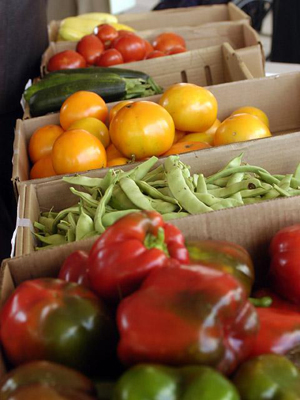 On a recent trip to Buenos Aires, Argentina, I marveled at the richness of culture on display everywhere, not just in museums. Every plaza seemed to be hosting a cultural spectacle; whether it was a tango festival, a food market, or an arts bazaar, I found myself wishing I had more leisure time to watch, listen, smell, and taste.
But the minute I landed at Logan, I reverted to my staid Boston routine. No more aimless trips to local squares or parks, no burning desire to track down obscure foods, no craving for interesting music. Boston felt all too familiar; I guess I assumed I'd seen it all.
If you've experienced a similar feeling, knowing that it's not true but not knowing how to break out, I suggest taking an extended lunch break today and heading downtown.
For the last three Wednesdays, visual artists, street performers, and food and craft vendors have been creating their own cultural spectacle ⎯ called Arts on the Arcade ⎯ at City Hall Plaza. Performances range from rhythm and blues to Chinese folk dance, and the street market is packed with goodies. Grab some fried dough and meander through the stalls. Pick out a painting or buy some fresh produce for dinner. Act like you're on vacation. Prove that you don't need to produce a passport to exercise your sense of wonder.
Arts on the Arcade continues every Wednesday from 11 a.m. to 3 p.m. through August 26. Performances start at noon. Take the T to Government Center. Admission is free.  
Edward A. Brown can be reached at ebrown@bu.edu.