Glam Rock on Tap Tonight
Ladytron, with Datarock, performs at the Paradise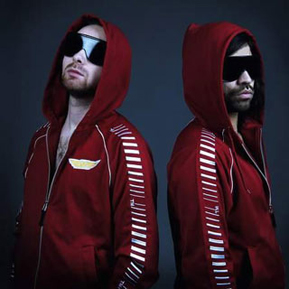 British glam rockers Ladytron team up with Norwegian electro dance band Datarock tonight, June 30, at the Paradise. Described as "ironic pop-disco," Ladytron's latest album is Velocifero.
Known for their matching red tracksuits, the Norwegian tongue-in-cheek dance duo Datarock was labeled by the U.K. press as the "new rave" in 2000. The group is promoting its album Datarock Datarock.

Doors open at 7 p.m., and the show begins at 8 p.m. Tickets are $22 (cash only) and may be purchased at the Paradise box office, 967 Commonwealth Ave., Boston. For more information, call 617-562-8800.

Vicky Waltz can be reached at vwaltz@bu.edu.