BU Professors comment on the President's remarks about Iraq
BU professors Julian Zelizer and Andrew Bacevich talk about President Bush's recent comments on the war in Iraq.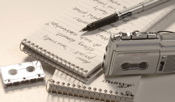 Julian Zelizer          
Julian Zelizer, Boston University professor of contemporary American politics, is the author of On Capitol Hill: The Struggle to Reform Congress and Its Consequences, 1948-2000.
 
"President Bush is finally acknowledging what everyone else seems to be talking about: the war in Iraq has dominated his presidency and proved to be enormously costly politically. Whereas Bush once liked to compare himself to Ronald Reagan, his presidency is looking more and more like Lyndon Johnson. His record has been consumed by a problematic war and his domestic agenda—in this case cutting government rather then expanding it—has been derailed as a result of his decision to send troops abroad."
 
Andrew Bacevich    
Andrew Bacevich, a retired army colonel and CAS professor of international relations, is the author of The New American Militarism: How Americans Are Seduced by War.
 
"President Bush joins President Lyndon Johnson as one of the few presidents who having chosen war, now finds himself unable to conclude the war on his watch. In effect, he is tacitly acknowledging that the war has eluded his control. Iraq now officially qualifies as a quagmire."