Student groups plan fundraisers to aid hurricane victims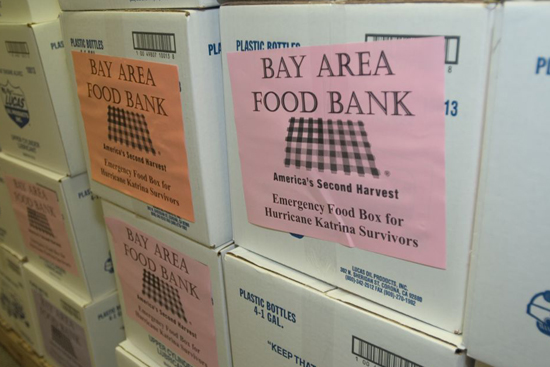 As classes begin on campus, hurricane relief efforts for and by BU students are taking shape.
A number of BU students from the affected areas have asked the Office of the Dean of Students for assistance. "All of these people have told incredible stories of escape, so to speak," says Dean of Students Kenneth Elmore. "So we've worked with a combination of people around campus. It has been great how the community has really looked out for people." Efforts are under way to provide them with any necessary personal items, as well as financial assistance for the semester.
The University has accepted 201 Tulane University students for the fall semester, and the administration's focus is helping them acclimate. "We're going to do what we do best," Elmore says, "and that is to enroll and to teach students."
Others around the University are launching fundraising campaigns to aid the hurricane victims. At the urging of President Robert A. Brown, several student groups are already planning their own events. The sketch comedy troupe Slow Children At Play has scheduled a performance for Friday, September 23, with all proceeds going to the American Red Cross. Carolyn Norris, the director of the Student Activities Office, says she expects more programs will emerge as the semester continues. "They've got really strong civic spirit, lots of community service and volunteer experience, and really good hearts," she says of the student body. "I would expect that we'll see quite a bit of charitable fundraising."
Students at the School of Public Health are holding a caucus for disaster relief on Thursday, September 8, at 5 p.m. in the Talbot Building, where they will discuss various volunteer opportunities throughout Massachusetts. "As students of public health, we really wanted to help contribute what we could," says Christina Stachur (SPH'08), one of the event organizers. Students will also be stationed at the medical campus to collect donations next week.
Student organizations at the School of Medicine are also planning some relief events; Associate Dean of Student Affairs Phyllis Carr was scheduled to meet September 7 with the school's development officers to discuss a fundraising drive.
In addition, the Department of Athletics will collect donations for victims of Katrina at all remaining Nickerson Field events for the month of September, with funds benefiting the American Red Cross. The Student-Athlete Advisory Council (SAAC) also will coordinate team-based fundraising efforts.
"We want to encourage the individual to either give or to volunteer as his or her conscience dictates," says Elmore. "We will continue to leave that up to an individual choice."