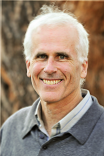 Professor
ON LEAVE for spring 2022.
Affiliations
Areas of Expertise
Social anthropology, economic and symbolic anthropology, kinship, history of theory, development; East and West Africa
About
Professor Parker Shipton's current and continuing research interests include economic, legal, and symbolic anthropology and the history of social studies. Topics of his research, teaching, and writing have included agriculture, food, and hunger; credit and debt; land rights, attachment, and belonging; kinship and fictive kinship; ritual and sequencing; human rights; and the human classification and treatment of other animals.
He has conducted most of his field research in equatorial East Africa (especially among Luo speakers and others in agrarian western Kenya) and in West Africa (especially among farming Mandinka-speakers and agro-pastoralist Fula-speakers in the Gambia). He has carried out other research or study in Andean Colombia, in urban northern Italy and western France, and among native people of central Mexico and the North Pacific Coast of North America.
He has taught at Harvard University and held visiting appointments at the University of Virginia and Yale University, as well as the University of Nairobi, Kenya; University of Padua, Italy; and Waseda University, Japan.
A former Marshall Scholar, Dr. Shipton has been the recipient of grants and fellowships from scholarly organizations including the American Council of Learned Societies, the National Humanities Center, the Royal Anthropological Institute of Great Britain and Ireland, the Social Science Research Council, and the Wenner-Gren Foundation, among others. He has also served as a researcher for various international aid organizations. He is a former president of the Association for Africanist Anthropology, a section of the American Anthropological Association.
His research and writing have been awarded distinctions including the Curl Prize of the Royal Anthropological Institute. Among the books he has authored are his recent trilogy, published by Yale University Press, of which the first volume, The Nature of Entrustment (2007), received the Melville J. Herskovits Award of the African Studies Association. The second and third volumes, also Herskovits finalists, are Mortgaging the Ancestors (2009) and Credit Between Cultures (2010). For Blackwell Publishers, Shipton has edited the Peoples of Africa series, and he is the founding Series Editor of the Blackwell Anthologies in Social and Cultural Anthropology. From 2009 to 2012, he co-edited On the Human, an online interdisciplinary forum of the National Humanities Center.
Courses
CAS AN 101 Introduction to Cultural Anthropology
CAS AN 211 Humans Among Animals
CAS AN 312 People and Cultures of Africa
GRS AN 703 Proseminar: Ethnography and the History of Social Theory in Anthropology
…and 24 other course titles.