What's New?
The history of the School of Theology is written though the lives of its students and graduates.  Decisions by the Board of Trustees, statistical breakdowns of the student body, or the evolution of degrees can only tell one part of the history.  The people's stories–those whose lives  animate the institution–capture the spirit of the School of Theology, and carry its legacy.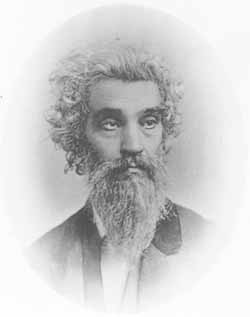 The origins of the school, for example, do not only exist in a charter, but also in the writings of LaRoy Sunderland who argued in an Essay on a Theological Education that a school or "college of the prophets" existed in biblical times (cf. 1 Sam. 10:5).  Those  in the Bible whom God called to ministry, Sunderland maintained, were also ordinarily educated for the ministry.  Methodists, therefore, would do well to establish a similar institution of learning.  His proposal was so contentious he could not publish it through ordinary channels, and after it appeared in pamphlet form, a debate raged over the necessity of a theological institution for five years.  Ultimately, the validity of the school was not assured through attaining a charter, but through the ministries of its first graduates.  The long and faithful service of the likes of John B. Foote, John Paulson, and Rodney Gage cannot be untangled from the struggle for the school to survive.
A little over one hundred years later, Sunderland's call for a school of the prophets developed a new resonance, as James M. Lawson graduated.  Lawson, Martin Luther King, Jr.'s tutor in non-violence, was part of a wave of students that pulled the school into a deeper and a more prophetic engagement with American culture.
His story, along with so many others, are gathered together here.  Their ministries, their writings, and their lives form the legacy of the School of Theology.  This is a people's history of the School of the Prophets.
Graduates