Ask a Linguistics Professor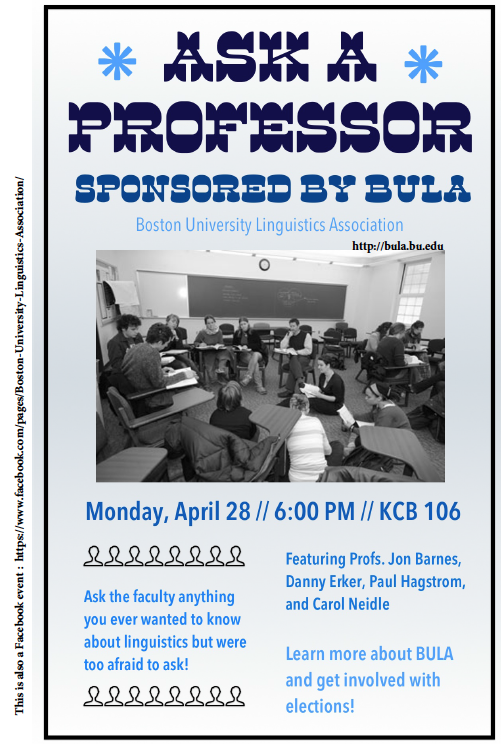 The BU undergraduate Linguistics Association (http://bula.bu.edu)
is sponsoring a freewheeling question and answer session on
Monday, April 28th starting at 6:20 pm in KCB 106.  Everyone is
welcome; bring your questions about language and linguistics
for Profs. Jon Barnes, Danny Erker, Paul Hagstrom, and Carol Neidle
(see http://ling.bu.edu/people).
A BULA organizational meeting will start at 6 pm, to include election
of officers for next year.  BU undergraduates interested in getting
involved in BULA should come at 6.
This is also a Facebook event:
https://www.facebook.com/events/228358810690841/
Please share this information with those who might be interested.