Daniel Steele
Visiting Research Scholar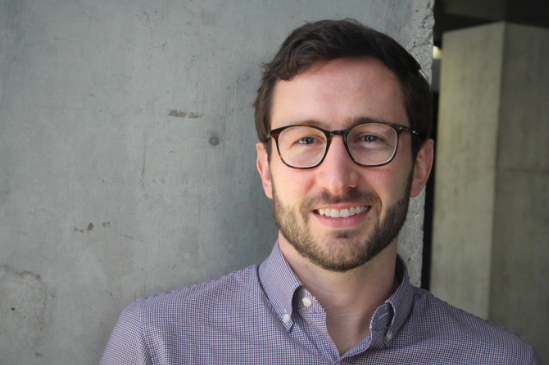 Daniel Steele is interested in design, planning, and decision-making processes centered on the consideration of urban sound. Beyond just looking at noise levels and noise pollution, he is exploring opportunities to integrate positive experiences with sound into the complex urban realm. Daniel's graduate research focused on the gaps between research and practice, and his experience draws from years of working in the hearing sciences, soundscape, and urban design and planning. He currently serves as the research lead and project manager on the Sounds in the City project, which includes the city of Montreal and private partners, and he also led the Musikiosk project in 2015, which featured a musical soundscape intervention. His work also includes bringing knowledge about sound to non-expert decision makers and the public, by co-organizing a series of Montreal and Amsterdam soundwalks and leading workshops with local Montreal stakeholders on topics like the sounds of pedestrianization.
At the Initiative on Cities, Daniel hopes to engage Boston's researchers and Bostonians in a conversation about the sounds of Boston and what the future holds for Boston's soundscapes. He aims to connect with policy networks, public health experts, and others who have brought research expertise to practice.
Daniel completed his PhD at McGill University's School of Information Studies in 2018 with Dr. Catherine Guastavino. His thesis elaborated on the different conceptualizations of urban sound by urban planners and designers in North America and Europe. He has been a recipient of the Wolfe Chair in Scientific and Technological Literacy and IPLAI's Archie Malloch Fellowship for his work in mobilizing soundscape research. Prior to his PhD, Daniel trained in psychoacoustics and audio technology at Stanford's Center for Computer Research in Music and Acoustics (CCRMA) and the Massachusetts Institute of Technology (MIT), where he earned degrees in both mathematics and music. He also holds a Masters of Architecture in Urban Design from McGill and is a member of the Centre for Interdisciplinary Research in Music Media and Technology (CIRMMT). Through various travel and exchange programs, he has worked on urban soundscape research in both North American and European contexts. Before returning to academia, he worked with hearing aids and music; beyond the technological aspects of hearing aids, an interest in environmental auditory perception led him to soundscapes.