Andrew Robichaud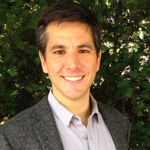 Office

HIS 507; Spring '19 Hours: on leave

Email

Phone

617-353-2558
Assistant Professor of History
B.A., Brandeis University; M.A., Ph.D., Stanford University
American history, environmental history, urban history, animal history, and the history of Boston
Andrew Robichaud teaches courses in American history, including environmental history, urban history, animal history, and the history of Boston. His specialization is in nineteenth-century America.
His current book project—tentatively titled The Animal City: Remaking Human and Animal Lives in Nineteenth-Century America—traces the evolving roles and significance of animals in urban environments and explores interconnected legal, political, cultural, ecological, and social changes. The project focuses on Boston, New York, Chicago, and San Francisco.
Robichaud has also broken ground on a second project, an economic and environmental history of the North American ice trade.
Robichaud received his B.A. from Brandeis University and his Ph.D. in History from Stanford University, where he was involved in digital and spatial history projects at the Center for Spatial and Textual Analysis and the Spatial History Project.