Come visit us! We'd love to meet you!
Where are we? 4th Floor of the George Sherman Union
When are we open? 9:00am – 5:00pm Monday- Friday
---
The Community Service Center is proud to seek nominations for the University Community Service Award and Commitment to Service Award. The awards are open to all seniors who have made a significant commitment to service, social justice, and activism during their time at BU. No CSC experience is necessary, as past recipients have committed to diverse clubs, research, work, or internships that contribute to the common good. Submit your nomination by April 27.
---
Now seeking 2015-2016 CSC Graduate Interns!
We are looking for Boston University graduate students interested in joining the leadership team of our student-initiated service, education, and reflection program. Students from all disciplines are welcomed, and tasks will include mentoring undergraduate service program managers, developing and facilitating education and reflection programs for student leaders, and operational logistics. Opportunities are available for summer, the academic year, or both.
Specific requirements and responsibilities are outlined in the GI Application 15-16. The position(s) will remain posted until filled. Please direct inquiries to Zach Hobbs, CSC Director, zkhobbs@bu.edu. 
---
Global Day of Service:

 Saturday, April 18th 2015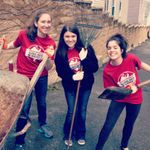 BU's Global Day of Service is a chance for undergraduates, graduates, faculty, staff and alumni to give back to the Greater Boston Area. Undergraduate students: register now as a volunteer on Eventbrite here OR Sign-up to be an Undergraduate Student Site Leader. Site leaders will be the main contact person for the site, and are responsible for making sure that volunteers get to and from site safely. Sign up here.
For more information visit www.bu.edu/gds or email bugds@bu.edu.
---
Check out what we're doing!
---