The Columbus Day Weekender: October 8 to 12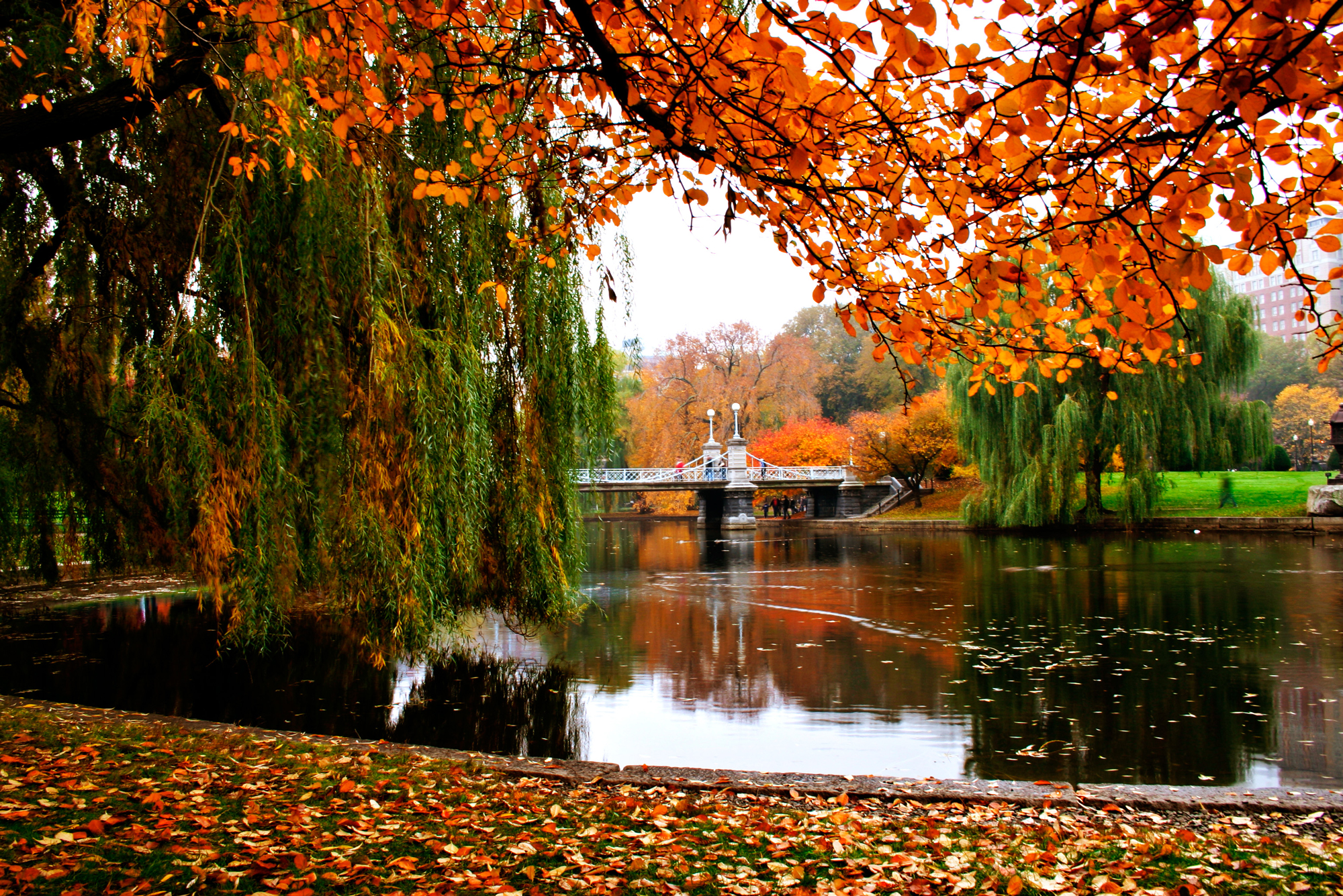 The fall equinox has come and gone, and the weather has been dipping below the 70s. The leaves are starting to change color. Autumn is now upon us, and it is time to act accordingly. Classes are canceled on Monday to commemorate Columbus Day and Indigenous Peoples' Day. To celebrate, try the best pumpkin ice cream around the city, head to a local public market, and check out some of the city's best art, for free.
Pumpkin Ice Cream
It's that perfect time of year, where the date is close enough to Halloween to allow for pumpkin-flavored everything, yet it's warm enough to eat some ice cream. Pumpkin ice cream sits right at this intersection. Visit J.P. Licks for pumpkin custard or Emack & Bolio's for pumpkin ice cream. Better yet, both have spots on Newbury Street, so you can try each and compare.
For fresh food and to support local vendors, go to the Boston Public Market from Wednesday to Saturday, between 8 am and 6 pm. The market's vendors include Bon Appetit Creperie, George Howell Coffee, Jennifer Lee's Allergen Friendly & Vegan Shoppe, and many farm stands selling produce. Whether you want to take a walk and have lunch with a friend or do some serious grocery shopping, Boston Public Market fits the bill.
Columbus Day Sales
In recent years, Columbus Day has become yet another opportunity for companies to put items on sale. If you head to Newbury Street, stores promising sales include Nordstrom Rack, Anthropologie, and Madewell. Perfect time to buy that jacket you have been eyeing for the fall.
As part of its Terriers Thrive Together events for the month of October, the Wellbeing Project and the Dean of Students office are cosponsoring a workshop called Community, COVID & Conflict: Navigating the hard stuff in this new world. Recommended for student leaders, people who dislike conflict, and those looking to make better connections with peers during the pandemic, the workshop is on Sunday, October 11, from 10 am to 2 pm, and will provide tips on how to have hard conversations during these hard times.
Boston's ICA is open again with COVID-19 guidelines in place. To visit, you must reserve an entry time online here. After you enter the museum, you may stay until it closes. Current exhibitions include work by German-American sculptor Sterling Ruby, Japanese artist Yayoi Kusama, and an immersive sound-and-video installation by Icelandic artist Ragnar Kjartansson called The Visitors, which The Guardian calls "the best art of the 21st century."
If you don't feel comfortable visiting the ICA in person, it has an online catalog of programs, including interviews with the late actor Steve McQueen and Wu-Tang Clan rapper Raekwon. There are also video instructions for crafts, studio visits with artists, and filmed concerts available on the institute's website.
As always, admission to the ICA is free for BU students, faculty, and staff with a valid ID.
The Isabella Stewart Gardner Museum is celebrating Indigenous Peoples' Day by offering free admission all day Monday—you must reserve tickets in advance per COVID-19 guidelines (admission is always free for students with a BU ID, but faculty and staff can take advantage of Monday's offer). With fall just beginning, the courtyard and gardens in and around the museum will make for quality Instagram pictures. The art and stained glass are always worth checking out, too.
Take In the Fall Foliage
You can find tour guides giving fall foliage tours of the area, but you can save money and properly social distance by doing it on your own. Get some friends together, bring snacks and a blanket, and try out the Boston Common, the Charles River Esplanade, and the Back Bay Fens. Maybe even build a pile of leaves and jump into it—it's midterm season, after all, so you should indulge yourself.