Changes for the Hub: More Classes, Transfer Students Will Be Included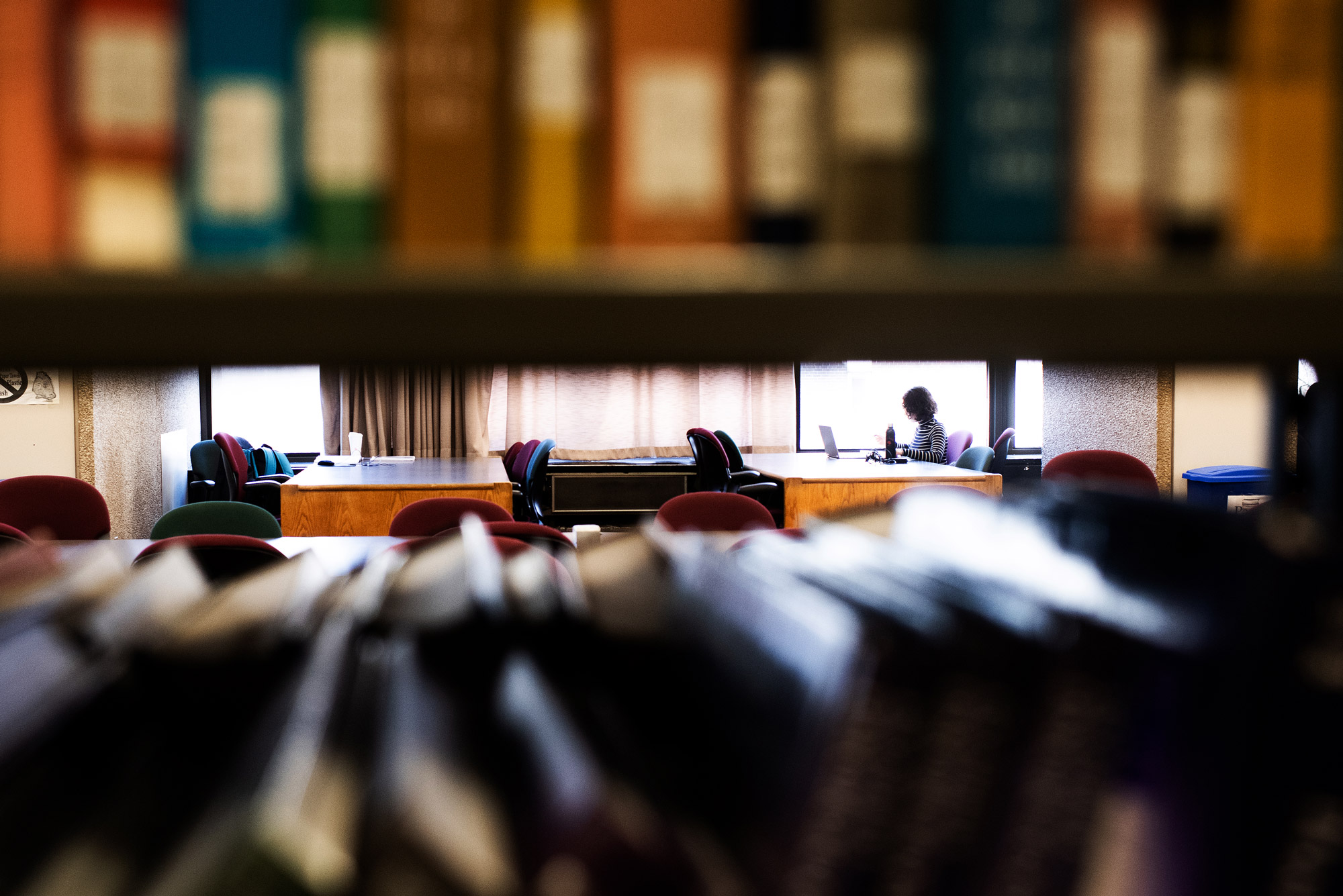 University News
Changes for the Hub: More Classes, Transfer Students Will Be Included
David Carballo, assistant provost for general education, answers questions about the future of BU's general education curriculum
Beginning this fall, BU's incoming transfer students will have to meet requirements of the Hub, the University's two-year-old general education curriculum. This is one of several developments in the Hub's growth, which includes new courses being added to it.
Transfer students, who typically arrive here for their sophomore or junior year, will need to take courses that fulfill 10 units in the Hub's six essential capacities to graduate, says David Carballo, assistant provost for general education. Undergraduates who spend their full four years at BU need to fulfill 26 units for graduation.
The six capacities are philosophical, aesthetic, and historical interpretation; scientific and social inquiry; quantitative reasoning; diversity, civic engagement, and global citizenship; communication; and "intellectual toolkit," which includes skills like critical thinking, teamwork/collaboration, and research and information literacy. Students with questions about Hub requirements can consult their academic advisor, and more information is available at the Hub's website
Study Abroad also is adding to its courses to meet Hub requirements, as is the Hub's Cross-College Challenge (XCC). The latter will continue as an elective course, open to juniors and seniors in all 10 undergraduate schools and colleges, offering four Hub units and focusing on interdisciplinary projects. BU Today spoke with Carballo, a College of Arts & Sciences associate professor of archaeology, anthropology, and Latin American studies, about coming Hub changes.
BU Today: Why were transfer students not included originally, and why are they being included now?
Carballo: It was because you would have, say, someone who was a junior [when the Hub launched] who's not doing the Hub, and the transfer junior is doing the Hub, which wouldn't make sense for parity reasons. Now, all undergrads admitted to BU will be part of the Hub curriculum.

The Hub is very inclusive and participatory. Some general education programs in different universities have a very restricted set of courses. The Hub, in contrast, says any faculty member of any rank—tenured, nontenured, lecturer, professor—can submit a course to the Hub and teach to these general education outcomes [if approved by] the General Education Committee.

As a result, we have a large inventory that allows a lot of student choice. Soon, we'll have over 1,300 Hub courses that students can choose from. Before the Hub, there were different general education programs run by different colleges, but no unifying intellectual experience for BU undergrads—other than sharing a two-mile-by-500-foot strip of Comm Ave.

What's so valuable about the Cross-College Challenge?
Any course could have students from, for example, the College of Communication, the Questrom School of Business, and the College of Arts & Sciences drawing on that knowledge base from their majors, creating this interdisciplinary project. The value is, in this 21st-century job market, where there are careers that will be some of the top professions a decade from now that we don't even know about, having those skills that are transferable in communication and thinking and teamwork is really important.

Since the Hub has been going, about 17 percent of the courses submitted to it were totally new. The program is stimulating faculty to think about teaching differently, and that will engage new ways of learning for students. For the Cross-College Challenge, everything is new. None of those courses existed previously, because it's a completely novel experience.

How many Hub courses are there now?

We're a little over 1,200. We're heading towards 1,300 approved courses on the books in the fall. There's no reason it can't continue to grow. The only issue is that we want to be thoughtful in how we assess how things are going.

We are looking at big data in terms of enrollment and how much students have completed. We know that the first Hub class, those that entered in fall 2018, on average have completed over half their Hub [units] within the first three semesters of their eight on campus. That's a good sign. In certain majors, there could be more difficulty in meeting those units, so we want to work with majors to make sure that they have as much [Hub coursework] as is sensible, so they have breadth in coverage. If students are in a job interview three years from now, and they get questions like, "Tell me your creative process," "How do you work in teams?" "How do you communicate?" "How digitally savvy are you?" they can draw on these concrete experiences they've developed through coursework.