BU Hub
Hub Requirements
In the BU Hub, students will fulfill Hub requirements through courses and other learning experiences.
Learn More
Hub Courses
The breadth of courses and subjects included in the BU Hub allows students to pursue their interests while preparing for a life of learning and leading.
See all Hub Courses
Cross-College Challenge
Engage in real-world challenges with juniors and seniors from across BU.
Learn More
The BU Hub: Boston University's General Education Program
The BU Hub is our University-wide general education program. In the Hub, students explore a broad array of disciplines and ways of thinking as they prepare to navigate an increasingly complex and interconnected world. The Hub helps students develop six essential capacities—knowledge, skills, and habits of mind—that will equip them to thrive in their personal, professional, and civic lives.  Learn More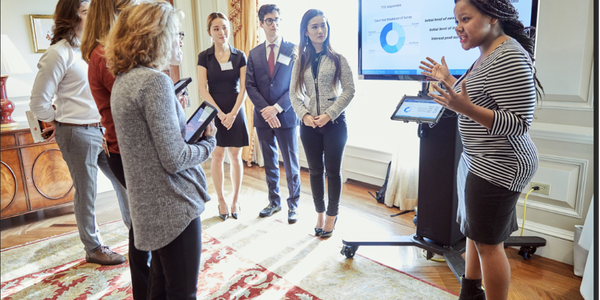 BU Hub Diversity Statement
The Hub strongly affirms and strives to uphold the University's commitment to creating a diverse, equitable, and inclusive campus.
Learn More