Can Vanderpump Rules and Temptation Island Still Exist in a Coronavirus World?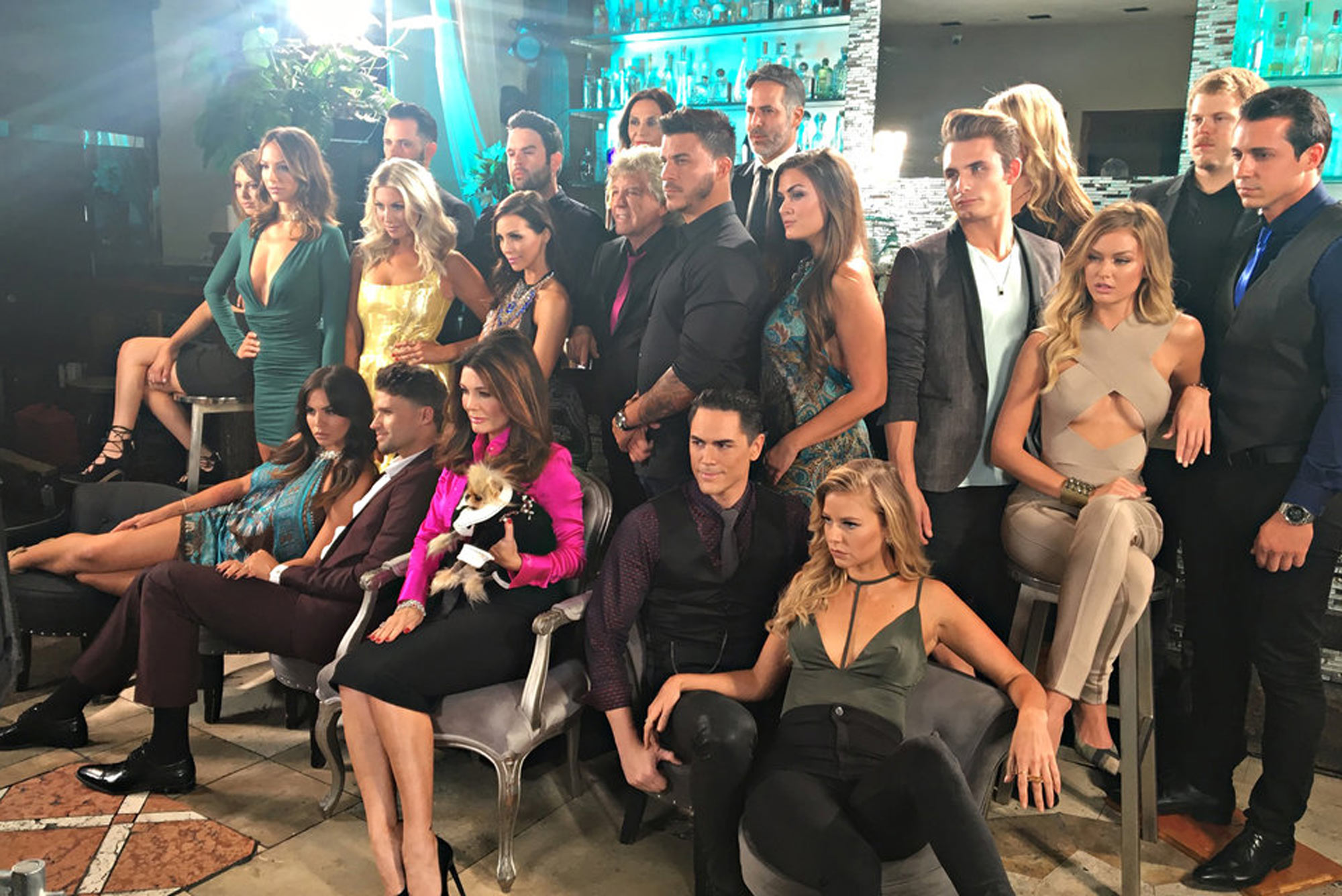 Film & TV
Can Vanderpump Rules and Temptation Island Still Exist in a Coronavirus World?
Alums working on reality shows discuss how the industry is adjusting to the ongoing pandemic
Can the stars of reality shows like Real Housewives work with just a barebones crew, and learn how to properly light and mic themselves to film a new season in this coronavirus world? Housewives' producers think so, and this is what they're banking on as shows prepare to resume shooting after being shut down for four months due to the coronavirus pandemic.

On Wednesday, the College of Communication and the Alumni Association cohosted a virtual talk with three alums working in reality production, development, and management who shared their predictions for the future of the industry. Those reality shows that have continued to air through the pandemic are posting higher viewership numbers this summer, no doubt because people are stuck at home due to coronavirus.

The trio chatted during the hour-long "Dealing with a New Reality: What's Next for Reality TV?" Part of the popular, newly launched COMTalk virtual speaker series, which brings together experts to talk about how professionals are approaching communication issues today, the event was moderated by Mariette DiChristina (COM'86), dean of COM, and featured Ashleigh Di Tonto (COM'06), senior vice president at Trailblazer Studios, Jessica McWilliam (COM'14), a freelance producer, and Adam Wescott (COM'06), partner at Select Management Group.

"In the seemingly unreal world caused by the pandemic, reality TV offers more than an escape," DiChristina said during her introduction. "It offers a chance to connect with other humans as they strive to grapple with challenges, get fit, flip a house, or even find love. At the same time, these unscripted programs have had to undergo a number of changes because of the pandemic."

BU Today listened in on the conversation. Below are some highlights:

1. Everyone wants to find the new Tiger King
Breaking through the noise is increasingly difficult—in May 2020, more than 60 reality shows premiered. "I think the networks are looking for escapist programming and loud ideas. What is their Tiger King?" Di Tonto said, referring to the runaway Netflix hit miniseries about outlandish, fighting zookeepers that debuted in March. "Everyone wants to break through the noise."
2. There isn't much glitz and glam behind the scenes, but it's fun
McWilliam said her work on Temptation Island (a show that sends several couples to live with singles in order to test their relationships), sent her to Maui…where she carried the cast's belongings. She jumped on board a helicopter ride with the show's stars, and rode a zip line through the rain forest while listening to the cast's conversations on her headset, mentally making notes for editing. During the virtual panel, she showed a picture of herself sitting on the ground in West Hollywood the first night Lisa Vanderpump's Tom Tom bar opened, taking field notes.
3. The Black Lives Matter movement has led networks to want a lot more content starring people of color
Some shows in production were recently nixed if they appeared tone-deaf to the times, Di Tonto said. But that means there are holes to fill with new shows starring people of color, and networks want them quickly. "Anyone in our world realizes you have to pivot and move," she said. "The perk of working in reality TV is that you can learn to move quickly and change. This year has been crazier than ever."
4. In some ways, reality TV is pandemic proof
Reality TV doesn't require the elaborate (and expensive) sets, makeup, and special effects that Game of Thrones required, so there are ways to produce it even in quarantine. "You are trying to find the next best way to work around the hiccups," McWilliam said. "There is a pandemic and it's not going away. We have to use our creative liberties to still get people feeling and thinking things. Reality TV is a little pandemic proof because now more than ever we need stories, and because of iPhones, computers, tech, we can get those stories told."
5. But this doesn't apply to all shows 
TLC's 90 Day Fiance, for instance, works because the couples can do the interviews over Zoom, from their homes, the panelists said. But The Bachelor takes place on a very controlled set. "[For] Temptation Island, there is no way we could have cast members hooking up with each other right now," McWilliam said. But TLC recently announced that cast and crew will quarantine together for the new season.

6. Sets will follow strict safety protocols 
Shows are hiring coronavirus compliance officers to help ensure show sets remain safe, instilling guidelines for use of masks, enforcing social distancing whenever possible, and providing heavy cleaning. On some shows, cast and crew will quarantine together in a hotel before they start shooting for the season, McWilliam said. And networks are now paying the insurance premiums that they didn't want to at the start of the pandemic.
7. Producers need to get creative
Fans of reality TV should rest assured that producers are working overtime to think of new creative ways to keep churning out the shows, albeit with tweaked formats and less exotic locations than what they're used to.

"Can you use animation?" Di Tonto said. "What can you do with interviews?" Westcott predicted game shows could be something we see more of, too.

8. The success of a show still relies on the talent (i.e., the Kardashians)
"Half the battle is making sure whoever is on your show is a character," Di Tonto said. "Their sound bites are going to come through. It needs to be an authentic story, but if the character isn't there, there's only so much you could do."

The panelists joked about how the Kardashians are still filming at home. "They're still in hair and makeup," Westcott said. "They're quarantined with their entire squads, I guarantee it."

9. Some advice for those who want to work in TV
"Everyone has their own timeline," said Di Tonto. "So, give yourself the grace and patience to figure out what it is that you want to do and it might not be the first job, but maybe it is."

And don't be afraid to make your own stuff while in quarantine, Westcott said. "We have the ability to be out there, creating, whatever the platform is," he said.