What Makes Employees Happy?
Social Sciences
What Makes Employees Happy?
Breakfast? Bonuses? Conversation? SHA's Taylor Peyton explores what motivates employees in the high-pressure hospitality industry
The staff of the 1 Hotel Central Park in New York works hard to keep the luster on the upscale spot's five stars: they craft dishes like braised duck leg ragu, bring games to bored kids on rainy days, and restock the lobby farm stand with fresh produce. To thank the 236 members of his team, every other month hotel general manager Nicholas Farina pulls on chef's whites and cooks for them.
"I set up an omelet station in our employee cafeteria," says Farina (CGS'06, SHA'08). "We'll just bang out omelets all morning."
Farina started making omelets as a hotel manager at Loews Regency New York and brought the concept with him when he joined 1 Hotels in 2018. He says showing you care about staff isn't just about putting money in their pockets:
"Time is the most valuable resource we have, so when people spend time to take care of you, it's incredibly important."
Although Farina is acting on a combination of experience and instinct, there's science behind this kind of management, according to Taylor Peyton, a School of Hospitality Administration assistant professor and an expert in organizational psychology and leadership.
Fostering a sense of connection and shared purpose among colleagues is a key part of self-determination theory, which relates to our instinctive impulse to succeed. Workplaces that make the best use of this inborn will to win help us satisfy three key psychological needs: feeling connected to others by striving for a common goal, having the autonomy to make our own decisions, and knowing we're good at our jobs.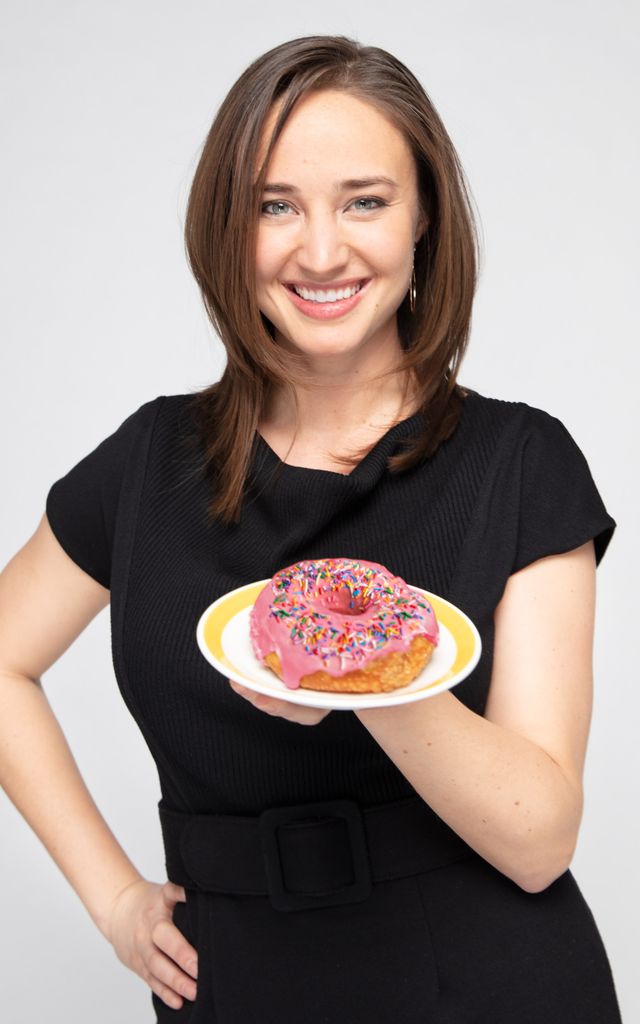 Some of Peyton's research focuses on employee motivation, particularly how different leadership approaches affect an individual's dedication to getting the job done.
"It's a misnomer that the role of a leader is to motivate their people," says Peyton, cofounder of the leadership consulting firm Valencore. "If you look at the research, the role of the leader is to not mess up their employees' natural motivation."
In a 2018 study, Peyton explored some of the ways companies get the best out of their people. With researchers from the leadership training firm Ken Blanchard Companies and the universities of Louisville and San Diego, Peyton analyzed employee motivation at a manufacturing company with locations in Southern California and Texas.
The researchers asked staff about their work environment—whether they felt connected to their boss and colleagues, had growth opportunities, or considered what they did as meaningful—and compared that to their intention to work hard and well.
They found no relationship between suboptimal motivation—the lure of extra pay or a fancier title, the threat of repercussions for failure—and high performance. Tactics like offering a chunkier check "may be nice add-ons to a job well done, but do little to actually motivate employees over time," the researchers wrote.
Farina agrees. "You can pay people whatever you want to pay them—that essentially just guarantees they'll get to your doorstep," he says. "But it doesn't necessarily mean they're going to want to follow through, especially in a service industry."
---

Helping your staff feel connected with each other—and with you— is crucial to building a psychologically supportive workplace.

---
It's a lesson he learned early in his career. After leaving BU, Farina joined the management training program at the Lotte New York Palace. He started in food and beverage—minibar supervisor—and later worked his way through a series of management positions. But in those first days, he made a rookie leadership mistake.
"I would give someone an instruction and assume it would get done because I told them to do it," he says. "That doesn't work. Some of the work will get done, but it usually won't get carried through unless you take the time to build a relationship with people."
Leaders who recognize the importance of self-determination build relationships by showing why tasks matter, listening to their employees, and giving staff the resources—and freedom—they need to get a job done. Peyton says their employees in turn are more likely to have either identified or intrinsic motivation: they identify with the value of a task or intrinsically enjoy an activity for its own sake.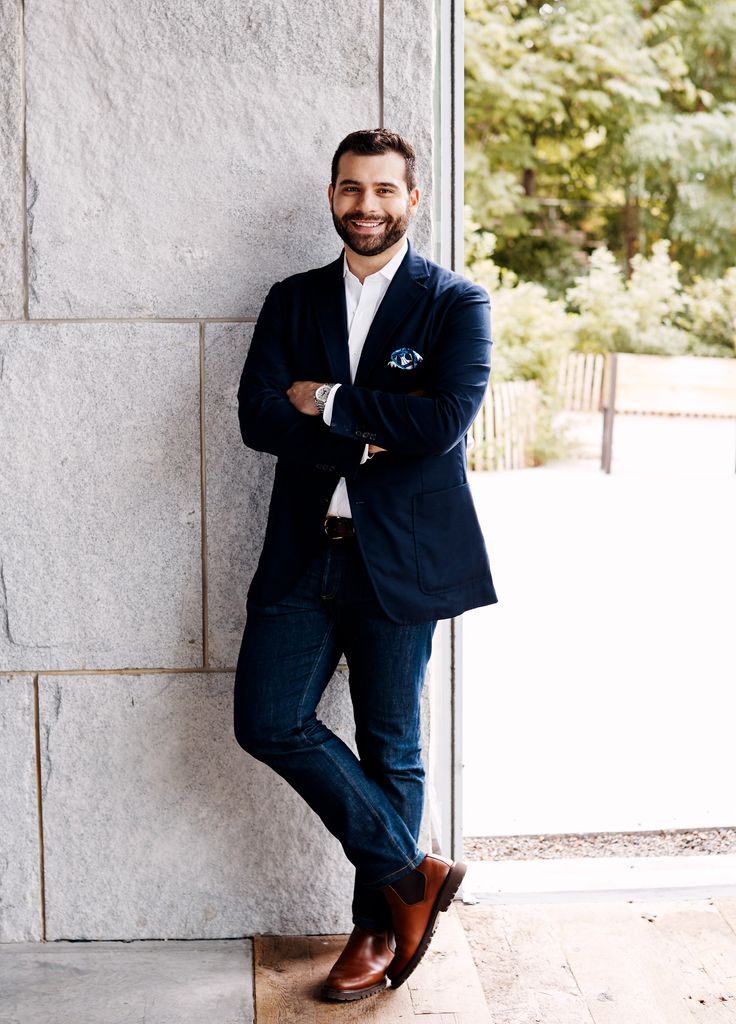 "It's using a humanistic lens to say, how can we get our people to connect with the values that are shared in our company and for them to own them, identify with them, and to find purpose and meaning in all of that," says Peyton. "You are empowering your people to lead on their own—to lead themselves essentially."
Peyton has found that employees with high levels of motivation tend to be top performers and more likely to help others, champion their company, put in extra effort, and stick around for the long haul. In future studies, she hopes to quantify the impact that can have on a company's bottom line. She also wants to focus more on the hospitality industry.
In particular, she's interested in whether hospitality's often relentless emphasis on running a smooth operation, keeping rooms clean and tables turned, comes at the cost of self-determination ideals.
For those leaders who want to nurture rather than impose motivation—crack eggs rather than heads—Peyton offers this advice:
1. Diagnose—then act
"First, diagnose the kind of motivation your employees have around certain tasks," says Peyton, "because it's not a question of, are my people motivated, yes or no; it's a question of how are they motivated?"
If that motivation is suboptimal (money, title, penalty for failure), you may not be getting the most out of your people.
Figuring that out could be as simple as chatting with an employee, but Peyton also recommends regular staff surveys, with a timeline for responsive recommendations and a subcommittee charged with implementing changes. "One of the worst things you can do is ask for feedback and do nothing with it."
Farina runs employee surveys twice a year and hosts a town hall meeting to share results, so employees can "hold me accountable." He also has monthly leadership roundtables to discuss employee and guest issues and potential solutions.
2. Build connections
Peyton says helping your staff feel connected with each other—and with you—is crucial to building a psychologically supportive workplace, one that meets the three essential self-determination needs. That might mean creating community with informal events like Farina's employee breakfast (he also hosts a summer picnic in Central Park for staff and their families), talking about shared values at company meetings, or making small, everyday connections.

"Care about how your people are doing and show concern for them as humans; ask them how their family is," says Peyton. "Remind people of their value."
In his path to becoming a general manager, Farina steeped himself in marketing, finance, and operations, but says "the most important thing I've really tried to spend the time investing in is understanding people . . . how to read people, make people feel comfortable, having a deep empathy for others."
3. Develop a positive workplace
In their 2018 study of employee motivation, Peyton and her colleagues concluded that it's important to foster "positive workplace cultures . . . characterized by supportive managers, a robust and transparent communication strategy, appropriate levels of recognition," and clear job descriptions.

Peyton is especially impressed by the Fairmont Copley Plaza, Boston. She points to the luxury hotel's staff recognition events, surveys, and opportunities for continuous education as signs the "HR leadership is doing a really good job of constantly asking the questions: How can we engage people? How can we make this a good place to work?"
4. Wield power softly
In her latest study, in press with Frontiers in Organizational Psychology, Peyton and her coauthors looked at leaders' use of power and how that impacts employee motivation. She focused on hard power—coercion through reward or punishment—and soft power, which includes referent, expert, and informational power. She found a link between higher levels of identified and intrinsic employee motivation and leaders who exercised soft power—they were personally inspirational (referent), made meaningful and skillful contributions to the organization (expert), and shared knowledge rather than hoarding it (informational).
And it probably doesn't hurt if they can whip up a tasty omelet.