CFA Alum Wins a Tony Award
Lauren Stevens is coproducer of Best Play winner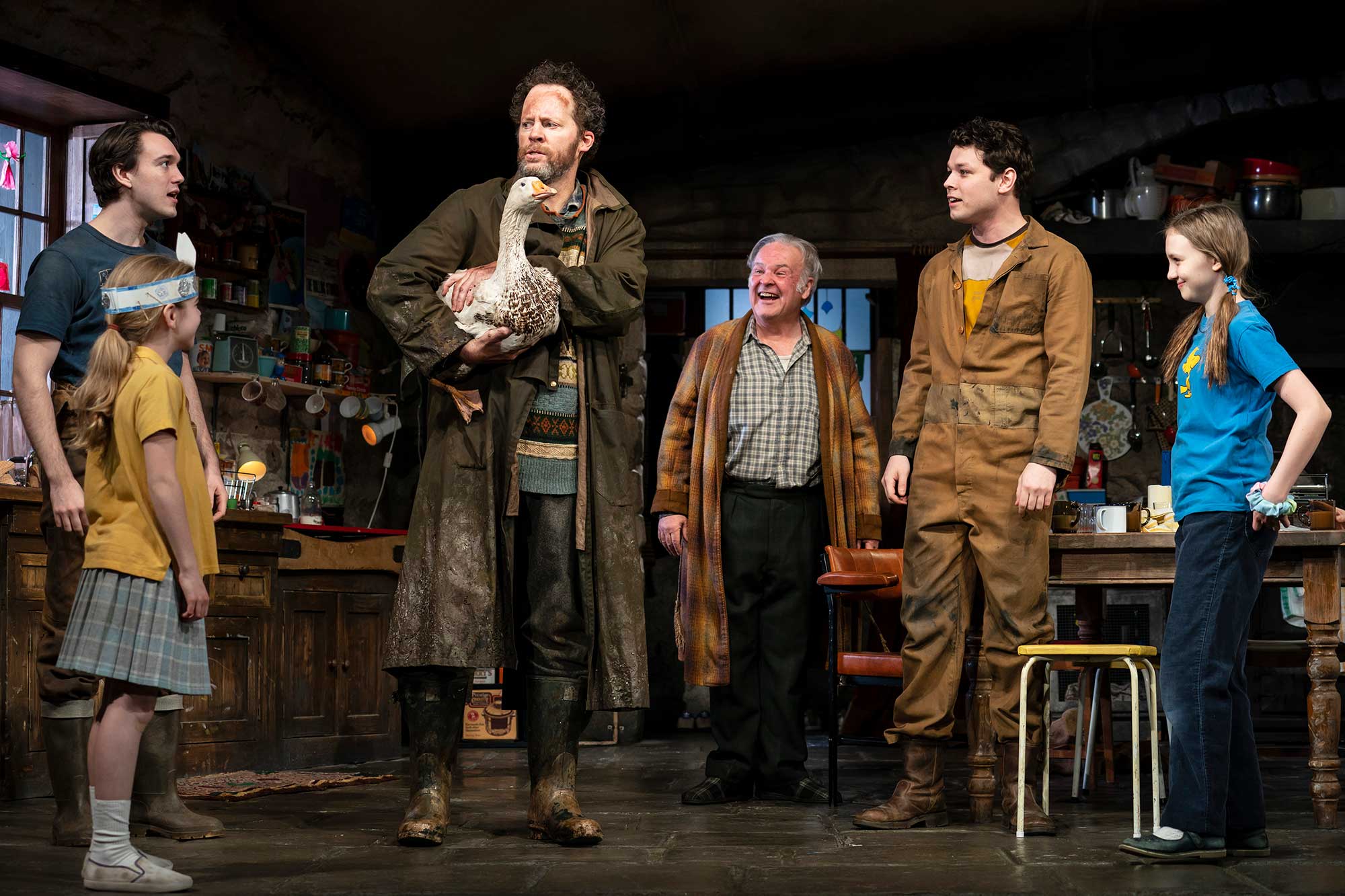 WITH FIVE NOMINATIONS since 2007, producer Lauren Stevens is a Tony Awards veteran. On June 9, 2019, she scored her first win, as a coproducer on The Ferryman, a sweeping three-hour drama about a rural Irish family set against the Northern Ireland conflict known as the Troubles.
The Ferryman has been attracting standing-room-only crowds since it opened last fall and has received some of the strongest reviews of the 2018–2019 season.
"It's an Irish story, but that family could be you," says Stevens (CFA'75). "Every family could be this family—our circumstances may be different, but our emotional life is the same…. You come out the other side of this shared experience knowing we are all connected."
Stevens was spellbound when she first saw the show during its London run in 2017. "I walked out of that theater knowing I had seen something extraordinary: the coming together of multiple talents and genius to create a production that doesn't come around too often. But most of all, an experience that was exhilarating and inspiring to me and every single audience member."
She knew she had to be involved when it came to the United States. The chance came when one of her partners from a previous Broadway production put her in touch with a lead producer on The Ferryman. "Fortunately," Stevens says, "the opportunity opened itself up to me. That in itself was my goal and so meaningful to accomplish. The Tony Award was icing on the cake."
Stevens was previously nominated as a coproducer for the hit musical Come from Away (2017), Catch Me If You Can (2011), a revival of Ragtime (2010), and the Broadway premier of Radio Golf, by August Wilson (Hon.'06), her first foray on the Great White Way.
Two other alums were nominated for Tony Awards this year: Amber Gray (CFA'04) for best featured actress in a musical, for her performance as Persephone in Anaïs Mitchell's Hadestown (the award went to Stephanie J. Block for The Cher Show), and Drew Levy (CFA'03,'04), in the category Best Sound Design of a Musical, for the current Broadway revival of Oklahoma! (the award went to Nevin Steinberg and Jessica Paz for Hadestown).
The night of the Tonys, Stevens says, The Ferryman had already won in three categories before Best Play, "so the excitement was mounting all evening." When the play was announced as the Tony winner, she says, "It was surreal and it was all I could do to get down the aisle to the stage with my coproducer partners." As the group was ushered offstage, they were congratulated by all of the tech staff. "(Host) James Corden was there as well and shook our hands as we walked by…. But the best for me, was that (actor) Judith Light presented the Best Play award—I knew her from being a coproducer on the Broadway play Lombardi. She is the nicest, most genuine woman in the business, and when she saw me backstage her eyes lit up and she gave me the biggest hug. It's little moments like that that stay with you forever."