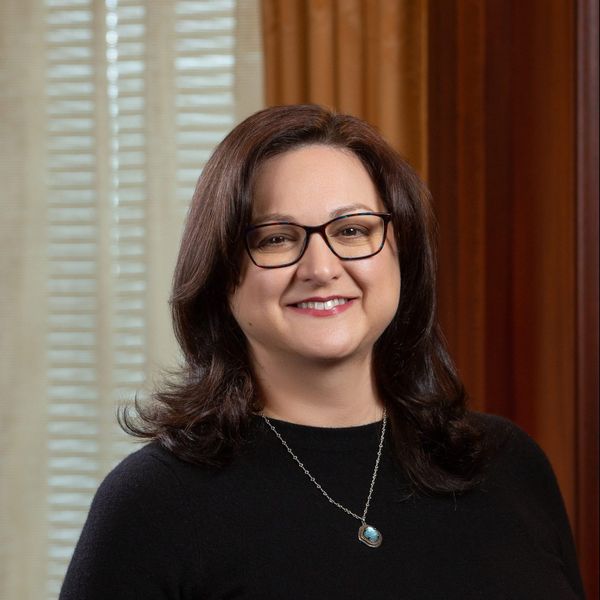 Debbie Bazarsky
Director (she/they)
she/they
Dr. Debbie Bazarsky is the inaugural director of BU's LGBTQIA+ Center for Faculty & Staff. She is the founding director of two additional LGBTQIA+ centers at Princeton University and the University of California, Santa Barbara and is a nationally recognized leader around LGBTQIA+ topics in higher education. Prior to coming to BU, she served as Dean of Diversity, Equity, and Inclusion and Dean of Enrollment, Engagement, and Diversity at the Pennsylvania College of Art & Design.
She has been very involved in the Consortium of Higher Education LGBT Resource Professionals, serving as co-chair for three years and on the executive board for seven years. Through her work with the Consortium, she served on the National LGBTQ Task Force National Policy Roundtable, US Department of Education's Improving Campus Climate for LGBT College Students Training Institute Planning Group, and the National Advisory Board of the LGBT-Friendly Campus Climate Index. Since 2015, Bazarsky has served on the Consortium's Standards of Practice for the Profession and Core Competencies Workgroup. Along with colleagues, she co-wrote the Core Competencies and Standards of Practice for the LGBTQIA+ profession and a recent Journal of Diversity in Higher Education article about them.
Dr. Bazarsky also teaches in the Center for Human Sexuality Studies at Widener University where she was formerly a visiting assistant professor and has been adjunct faculty for 14 years. She has also been a lecturer in Princeton University's Program in Gender and Sexuality Studies and instructor at the University of California, Santa Barbara and Miami University. Bazarsky has also provided consultation about LGBTQIA+ topics both within and outside of higher education and led LGBTQIA+ campus assessments for numerous colleges and universities. The work she enjoys leading most is LGBTQIA+ center work, and she is honored and excited to serve as inaugural director of the newly created LGBTQIA+ Center for Faculty & Staff at Boston University.