Retire Mainframe Applications and Legacy Infrastructure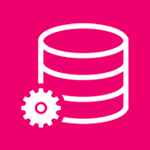 We will complete the replacement or retirement of all remaining applications on BU's antiquated ADABAS Natural application platform and complete the modernization of infrastructure to remove antiquated operating systems and middleware, enabling improved agility and reducing risks and costs.
Scope
---
The ADABAS Natural Retirement program encompasses a broad range of projects that are required for full retirement of the ADABAS Natural application development platform, which dates back to the early 1980s. These projects range from replacing very large applications to multiple small applications that still reside in the ADABAS Natural environment. Also included is activity to replace ADABAS Natural where it is used as an integration point, creating an archive of data and the decommissioning of the environment.
Infrastructure Modernization will remove dependencies on long standing, outdated but deeply entrenched technologies within BU infrastructure.  Primary examples include Kerberos 4 (a security protocol used for authentication), Andrew File Systems (AFS- a higher ed developed service used to share files remotely), our own BU-developed Weblogin (software that allows you to retain login credentials across multiple internal websites), and Sun Solaris operating systems and hardware.  While these technologies were once leading assets, they are now liabilities that severely limit BU's agility in keeping pace with rapidly evolving technology service needs.
Major Projects
---
Mainframe Applications
CCure building access system re-integration (Housing Clearance System) –

Proposed


Eliminate the dependency on the mainframe for key card access to buildings. Replace automated door access provisioning.
Dining System replacement –

Proposed


Replace legacy technology components supporting University Dining Plans and the Terrier Convenience Plan with a modern supportable platform.
Card Services –

Proposed


Replace the legacy automation and integration necessary to produce physical ID Cards and store the student, faculty, and staff photos used across multiple University applications. Create a new data repository for BUID card specific data (including photos and metadata) and an updated process for lost card administration.
Emergency and incident notification management system replacement –

Complete


Improve BU's ability to communicate in a crisis or incident by implementing a new system.
Parking system replacement –

Complete


Replace the legacy, mainframe-based parking permit management system with a modern, cloud-hosted SaaS solution.
PoliceLink Replacement –

Investigating


Enable University Police to access student, faculty, and staff photos and identity/contact information in support of investigations, active incidents, wellness checks, etc.
Student Immunization Records and Medical Insurance Waivers –

Active


Replace the existing legacy system that enables students to report immunization records and request insurance waivers.
Employee MBTA Pass Management –

Prioritized


Replace Employee MBTA pass management system and related employee benefits.
Technology Service Monitoring and Event Management/Notifications Replacement –

Identified


Eliminate the dependency on the mainframe for 24/7 monitoring of University servers and services. Ensure timely notifications to on-call support staff when systems become unresponsive or produce errors.
XML Gateway and Secure Redirect Retirement –

Identified


Replace legacy web interfaces that enable external applications to authenticate BU community members and/or request/update University data via a web-based Application Programming Interface (API).
ADABAS Natural Small Applications Retirement –

Active


Replacement of 20-30 small scale applications.
Mainframe Integrations Replacement –

Identified


Replace integrations developed using the mainframe as a data integration tool.
ADABAS Natural Data Archiving –

Identified


Once legacy applications have been replaced, legacy data will be moved to a long-term storage location.
ADABAS Natural Decommissioning –

Identified


Remove all legacy application user access and programs when all legacy applications have been replaced.
Legacy Infrastructure
Web Hosting Infrastructure Retirement, including:

Migrate PHPBin Applications to Amazon Web Services (AWS) –

Complete


Move custom IS&T web application (called "BIN") developed on Hypertext Preprocessor (PHP) to our Amazon Web Services cloud (example – online Calendar and Faculty Applicants)
Decommission BU DBIN –

Complete


Rehost custom non-IS&T PHP applications at AWS (example-college of engineering applications)
Remove AFS and BU WebLogin dependencies from Virtual Web Host server –

Complete


Modernize the infrastructure for web hosting with specialized client requested site name (example – favoritepoem.org)
Remove Andrew File System (AFS) Dependency from WebLogin Application –

Complete


Pending full replacement, remove reliance of legacy BU Weblogin services on obsolete remote file system (AFS)

Communications Infrastructure Retirement

Replacement of BU Simple Mail Transport Protocol (SMTP) outbound email –

Complete


Implement a standard platform for routing specialized email, including bulk-mail, for outbound emails
Remove Andrew File System (AFS) dependencies from mailing list manager service (MajorDomo) and broadcast mail services –

Prioritized


Pending full replacement, remove reliance of legacy list email services on the obsolete remote file system (AFS)

Identity & Access Management Services Legacy Retirement

BU WebLogin Retirement (multiple projects) –

Active


The retirement of our legacy, homegrown web authentication program will be completed through a series of projects to convert specific in-scope applications to our newer platform (Shibboleth).
Legacy Account Provisioning Retirement –

Active


The deployment of a new identity system in FY22 will retire some mainframe components directly, but further work will be required to fully retire functionality provided by supporting systems such as Microsoft Identity Manager (MIM).
Legacy Operational Directory Retirement –

Active


This program will consolidate multiple legacy operational directories, eliminating some legacy, homegrown solutions such as "Ph". The solution will streamline how applications are able to consume directory information, eliminate custom code, and retire legacy hardware
Stakeholders
---
Primary stakeholders for Mainframe Applications retirement are central offices who delivery university services using these systems, as well as the campus community members who receive those services. These offices will collaborate with IS&T in identification and implementation of replacement systems as well as execution of testing associated with decommissioning of each application and data archiving. These offices include:
Auxiliary Services, BUMC, BUPD, Campus Planning & Operations, Dean of Students, Enrollment & Student Administration, Financial Affairs, Global Programs, Human Resources, NEIDL, Provost Office
Legacy infrastructure retirement will impact all BU community members (students, faculty, staff, alumni, and affiliates) due to the scope of use of BU authentication and directory services, web sites, email, and library services. The Common Services and Information Security governance committee will provide primary oversight for this priority.
Key Success Metrics
---