Broadcast Studio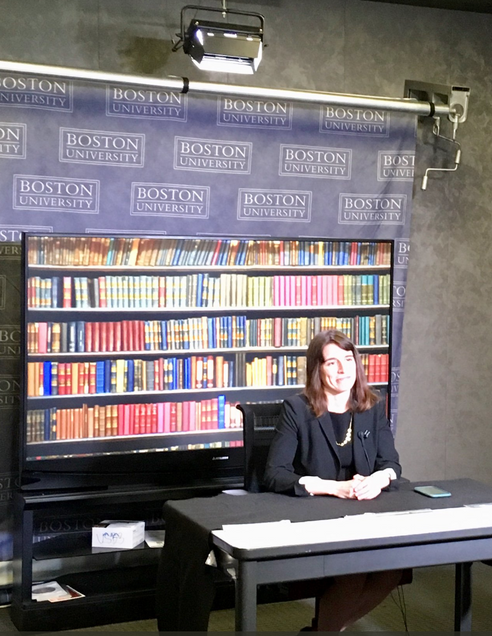 Studios on the Charles River and Medical Campus are available for live or pre-taped TV and radio interviews, giving the BU community another way to share their expertise with local, national, and global news organizations. To book the Charles River studio, please contact the BU Public Relations office at 617-353-2240. To book the Medical Campus studio, please contact Gina DiGravio at 617-358-7838. Note: Studios are reserved for BU faculty and staff, and is not available to individuals outside of the BU community.
TV Interviews
To arrange an interview, please work with your BU Public Relations contact or call 617-353-2240. Television networks should call VideoLink at 617-340-4300 to book the camera, and then confirm the booking with BU Public Relations.
Both studios are equipped with a ReadyCam.
Radio Interviews
To set up an interview or make technical arrangements, please work with your BU Public Relations contact, call 617-353-2240, or email us at pr@bu.edu.
The Charles River studio utilizes IP Codec technology for point-to-point audio connection that enables high-quality interviews, broadcasts, and podcasts. IP: 128.197.97.195
The Medical Campus studio utilizes IP Codec as well. It is named BUMC_TELOS and is searchable in the TELOS public network. The IP address is 155.41.193.38