Office Staff
Francine Montemurro
University Ombuds
Francine Montemurro (fmonte@bu.edu) was appointed Boston University's first Ombuds in September 2009. She practices in accordance with the International Ombuds Association (IOA) Code of Ethics and Standards of Practice. She holds a BA from the State University of New York (SUNY) at Binghamton,  and a JD from Syracuse University.  She established the Office of the University Ombudsman at SUNY Binghamton 1997, and served as the Ombudsman there through 2009. She has extensive experience in alternative dispute resolution, including providing interventions and workshops on mediation and conflict management. She served two terms on the IOA  Board of Directors and served on numerous IOA standing committees.  She is also the ombuds for American Finance Association.
---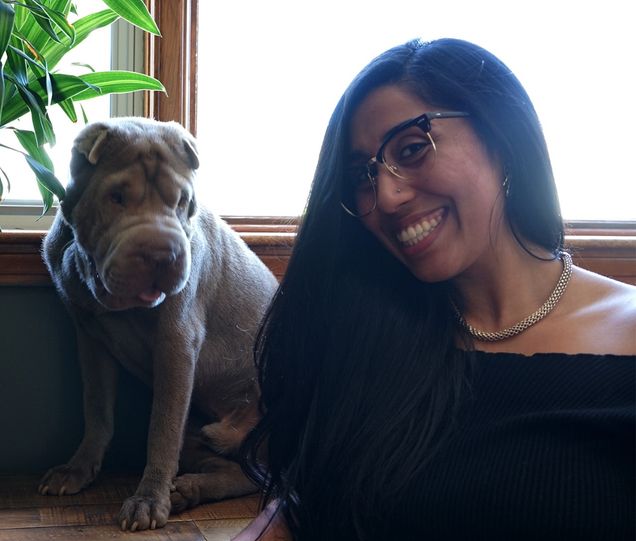 Eloisa Cabello
Administrative Coordinator
Eloisa Cabello (eloisac@bu.edu) is the Administrative Coordinator for the Office of the Ombuds. She provides operational and administrative support including answering phones and scheduling appointments.  She will be the first person to welcome you when you arrive at the office.  She graduated from Boston University in 2019 with a Bachelor's degree in Science of Communication. She also studied visual arts, and enjoys printmaking, painting, photography, and fashion design.  Eloisa is happy to help you with any questions you have about the Office.  She lives in Boston with her family and Nipsey, her beloved Shar-Pei
---
Howard Gadlin
Consulting Ombuds
Howard Gadlin (howard.gadlin@gmail.com)retired after serving as Ombudsman and Director of the Center for Cooperative Resolution at the National Institutes of Health since the beginning of 1999. Before that, from 1992 through 1998, he was University Ombudsperson and Adjunct Professor of Education at UCLA.   He was also director of the UCLA Conflict Mediation Program and co-director of the Center for the Study and Resolution of Interethnic/Interracial Conflict. While in Los Angeles, he served as well as Consulting Ombudsman to the Los Angeles County Museum of Art. Prior to moving to Los Angeles Dr. Gadlin was Ombudsperson and Professor of Psychology at the University of Massachusetts, Amherst. Dr. Gadlin is past President of the University and College Ombuds Association and of The Ombudsman Association (TOA) and past Chair of the Coalition of Federal Ombudsmen.
At present Dr. Gadlin is studying the dynamics of scientific teams and collaborations and developing new approaches to addressing conflicts among scientists. With colleagues he has written "Collaboration and Team Science: A Field Guide."  An experienced mediator, trainer and consultant, he has years of experience working with conflicts related to race, ethnicity and gender, including sexual harassment. He is often called in as a consultant/mediator in "intractable" disputes.  He has designed and conducted training programs internationally in dispute resolution, sexual harassment and multicultural conflict. He is the author, among other writings, of "Bargaining in the Shadow of Management," "Conflict, Cultural Differences, and the Culture of Racism," and "Mediating Sexual Harassment,"