Meet the Students
Ambika Pachauary
Biomedical Engineering
Ambika is a junior studying Biomedical Engineering with a concentration in Nanotechnology. Ambika is from Uttar Pradesh, India and has grown up in an environment where she has seen medical issues in low resource settings and has worked with NGOs to dissect problems like unequal access to education. She is passionate about problem solving and has always been motivated to apply her engineering skills to world health issues, a quality PGHT will help her channel and implement. She is currently working with her team to design a water quality detector for the people of Zanzibar. She hopes to earn her Masters and PhD degree and continue to work on projects like PGHT in the future.
Helen Lindsay
Mechanical Engineering
Helen is an undergraduate student in the College of Engineering. She is a senior studying mechanical engineering. She joined the PGHT in May of 2016 after discovering a passion for global health in some of her courses. Helen is interested in the intersection of medicine and technology, and has been able to learn about and work more on that topic in her time at PGHT. She plans to continue with the program through her senior year and hopes to pursue a graduate degree in the biomedical and global health fields.
Avi Minocha
Biomedical Engineering
Avi is an undergraduate student pursuing a degree in Biomedical Engineering with a minor in Economics. Having grown up in many different countries, Avi had seen how inequality and lack of access to resources can have a negative impact on society and rob people of opportunities for success. This exposure motivated Avi to apply his engineering skills in a manner that promoted global development, specifically within the healthcare industry. The PGHT program has given Avi a platform to carry out such work. Avi have learned a tremendous amount about developing and implementing technological solutions in low resource settings not only from a technical perspective but also taking into account socio-economic factors, and working in Zanzibar reinforced many of these lessons for him. Avi's experience in the PGHT has given him valuable exposure to the development field, a professional sector that he hopes to dedicate himself to in the future.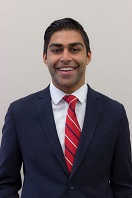 Harshit Harpaldas
Biomedical Engineering
Harshit is an undergraduate student at the Boston University College of Engineering. He is pursuing a degree in Biomedical Engineering with a minor in Business Management. Harshit is interested in the design and application of medical devices and how they can solve the problems facing society today. Global Health Technologies provides a great opportunity to pursue his passions and really make a difference.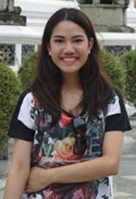 Napassorn Lerdsudwichai
Biomedical Engineering
After hearing about the Global Health Technologies program in Fall 2015, I knew that I had to be a part of it. I wanted to make a difference and apply my engineering skills in solving problems and designing technologies that can greatly impact people's lives. But just coming up with solutions is not enough. From this program, I have gained a global perspective to see that many social, economic and cultural factors also play an important role in global health. This program has really expanded my point of view and made me feel even more passionate to help others in need.
Maisha Savani
Biochemistry
Maisha is a junior in the College of Arts and Sciences studying Biochemistry and Molecular Biology with a minor in International Relations. She is interested in applying science and engineering to addressing global health issues, and appreciates that PGHT gives her a platform to put both her biochemistry and global health knowledge to use. In addition, Maisha has been able to learn more about engineering design during her time in PGHT and hopes to only learn more. She aims to go to medical school where she plans to continue her involvement in transitional medicine research and hopes that her undergraduate experiences-including PGHT- will help her become the most multifaceted and compassionate physician she can be.
Erin Thomas
Computer Engineering
Erin is a second-year undergraduate student majoring in computer engineering with a minor in public health. This is her second year with the Partnership in Global Health Technologies Program, which she joined out of a desire to not only learn more about the societal applications of engineering but to also help low-income communities become more sustainable. Erin has a strong passion for public health, and has some experience working on substance abuse and HIV/ AIDS-related issues with Iniciativa Comunitaria in San Juan, Puerto Rico. Erin is extremely thankful for this opportunity and the expanded awareness it has given her; this program has inspired her to find more ways to apply computer engineering to the many global health issues that plague our world today.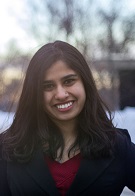 Devika Nadkarni
Chemistry
Devika is an undergraduate student at Boston University majoring in Chemistry on the pre-medical track. She is passionate about global health and improving access to health care in resource limited settings. Being a part of the Partnership for Global Health Technologies has not only given her the opportunity to apply her background in chemistry, but also to learn engineering and design principles that are involved in developing medical technology. She hopes to eventually go to medical school  while continuing research in translational medicine.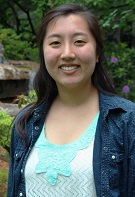 Grace Kim
Neuroscience
Grace is a Boston University student in the dual BA/MPH program for Neuroscience and Global Health. She cares about equal access and opportunity to resources, particularly in health care. She has experience working to educate the community here and abroad in Honduras about the importance of clean water access. The Partnership in Global Health Technologies program has taught her how to develop medical technologies in low resource settings while also considering the complexities of culture and equity. Grace hopes to use her education and experience to make a culturally-appropriate impact on the communities she works with.
Madison Calvert
Human Physiology
Madison is a first-year undergraduate student in Sargent College. She is pursuing a degree in human physiology on the pre-medical track. Madison is passionate about global health and improving health care in low-income communities. She is motivated to help make an impact in the world. Madison is extremely excited to be a part of the Partnership for Global Health Technologies and is looking forward to developing her knowledge about public health and engineering. Being a part of the PGHT will allow her to pursue her passions in a hands on environment and gain a priceless experience.
Sumayya S. Mussa
Medicine
Sumayya S. Mussa is a third year medical student at the State University of Zanzibar. She has chosen to study medicine to help reduce the burden of medical staff shortages that are currently facing Zanzibar. She also believes that bringing the female experience into medicine will allow her to better help women and children in need. Sumayya is interested in global health and enjoys collaborating with different experts around the world with a common goal to improve the health of all people. Sumayya is the first born in her family and has three siblings.