Paula Friedman
Emeritus Professor of General Dentistry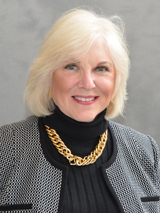 Title

Emeritus Professor of General Dentistry

Office

Robinson

Email

pkf@bu.edu

Phone

617-358-8777

Education

DDS, Columbia University; CAGS, Beth Israel Medical Center (New York)
MSD, MPH, Boston University
Research Description
Geriatric Dentistry. Research interests focus on health services and specifically on increasing access to oral health care for underserved populations. Activities include conducting oral health screenings for community-based, independently living elders; facilitating oral health in-home consultations for frail, home-bound elders; and assessing levels of satisfaction with services received by student dental plan members. Research interests also include studying barriers to oral health services as perceived by underserved populations.
Publications
Friedman, P. K. (2001). The EXCEL Program: strengthening diversity. J. Dent. Ed. 65(5): 427–35.
Calabrese, J. M. and Friedman, P. K. (1999). Using the GOHAI to assess oral health status of frail homebound elders: reliability, sensitivity and specificity. Spec. Care Dent. 19: 214–219.
Weaver, R. G., Gray, C. F., Friedman, P. K., Maguire, K., Meckstroth, R. L., Redding, S. W., and Retzlaff, A. E. (1997). Linking postdoctoral general dentistry programs with private practice settings. J. Dent. Ed. 61(3): 305–11.
Miner, M., Friedman, P. K., Henshaw, M., Calabrese, J. M., and Farsai, P. (1997) Teaching geriatric dentistry through case-based interactive strategies. Geront. 37 (Special Issue 1): 81–82.