Marsh Chapel Forms of Ministry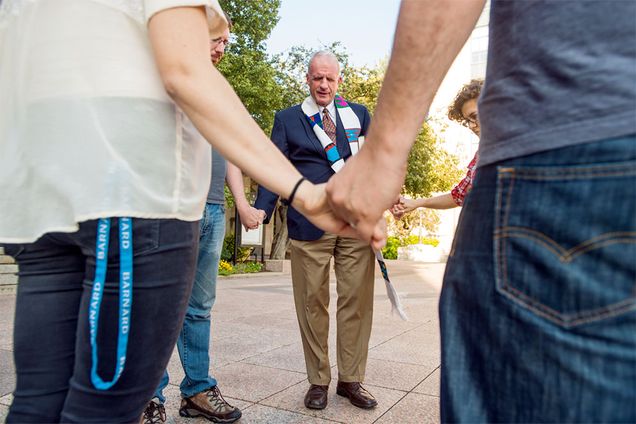 Marsh Chapel is an interdenominational Christian ministry living into the ethos set by President Daniel Marsh and the first Dean of Marsh Chapel, The Rev. Dr. Howard Thurman. Perhaps our present Dean, the Rev. Dr. Robert Allan Hill, says it best: "we preach the gospel of grace and freedom, a responsible Christian liberalism." The third president of Boston University, Lemuel Murlin, said that BU is "in the heart of the city, in the service of the city." In that spirit, we seek to be a heart for the heart of the city and to provide a worship service in the service of the city.
Our life together is rooted and grounded in worship, especially the 11AM Sunday interdenominational service in the nave of Marsh Chapel. This weekly worship service is also available for viewing on livestream on our website and on WBUR.org. We also provide opportunities for student fellowship, study, and wellness, and opportunities for student leadership. The Marsh Chapel Choir sings the weekly service as well as several concerts throughout the year, the Thurman Choir provides a rich musical experience with somewhat less time commitment, and the Inner Strength Gospel Choir provides community and musicianship in the gospel tradition.
To find out more about all of these ministries and more, please explore our website. You can connect with us and keep up with community events here on the Marsh Chapel website, by liking our Facebook page, and by following us on Instagram.