About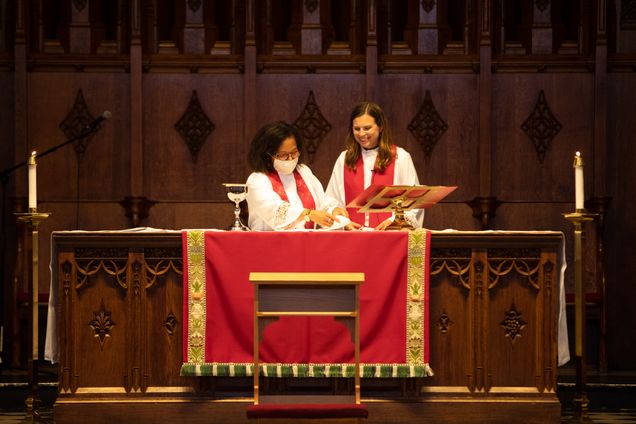 The Partnership of the Gospel
The envisioned mission of Marsh Chapel is to be a heart for the heart of the city and a service in the service of the city. A heart for people and a vibrant service of Sunday worship are the center of our life. Within this mission three top priorities stand out:
to expand the national voice of Marsh Chapel
to expand the ecumenical ethos of the chapel community that trains future clergy
and to expand the hospitality and body of the congregation itself
Marsh Chapel harbors a non-fundamentalist expression of faith. The roots of our history lie in Methodism. The branches of our future stretch out to the oikumene, the whole ecumenical world. We preach a gospel of grace and freedom, a responsible Christian liberalism.