About
Internal Audit & Advisory Services (IA&AS) is a client focused internal department that is here to assist employees at BU manage risk, improve efficiencies, and reach our strategic objectives. We do this by adhering to our guiding principles and mission and working through distinct service lines.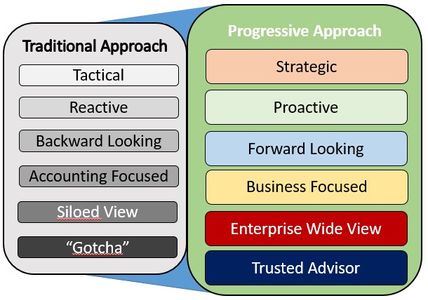 The core of our practice at the University, Audit & Advisory Services is a forward-thinking department that helps BU accomplish its objectives by bringing a systematic, disciplined and collaborative approach to evaluate and improve the effectiveness of risk management, internal controls, information technology controls, compliance requirements, and governance processes. Through our project work (either as audits, advisory projects or both) we aim to be a trusted advisor through business process improvement programs, special consulting engagements, major system implementation reviews, and adding to the learning and development of the University.

 

 

 

 

With a full-time Construction Audit Manager on the Audit & Advisory team, our work involves performing detailed reviews of the financial transactions charged to major construction projects to ensure compliance with contract terms. We also seek to review internal processes and provide guidance to the University's construction Project Managers when needed.

 

 

 

 

Information Technology (IT) Audit:

The foundation of much of the work we do today is based on technology. Our team of IT experts are here to assist members of the University community in using systems and data to make their work more efficient and accurate.

 

 

 

 

Our team of skilled data professionals are building the future of audit through continuous monitoring programs. These services will create efficiencies in all lines of services.

 

 

 

 

IA&AS co-facilitates the Enterprise Risk Management program at BU.